Sonagachi is stated to be Asia's largest red light area and home to over 10,000 sex workers. The curious eyes peering from the balconies, loud music from the 80's, cabs parked with prospective clients, negotiating pimps, children playing in the narrow alleys and women standing on balconies, waiting to be picked- the place is chaotic.
But the realities of these lanes and the life behind the closed doors will make you question every privilege that you take for granted. Most women are socially ostracized and vulnerable, stuck in the vicious circle of sex. But what most of us forget is that even these women depict Shakti. Let me tell you, soil from a brothel is an essential component to make a Durga idol.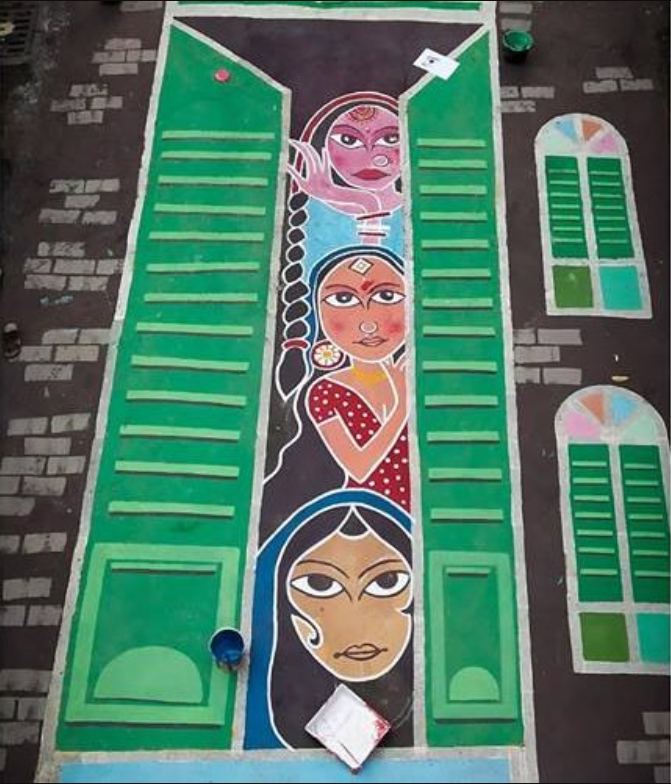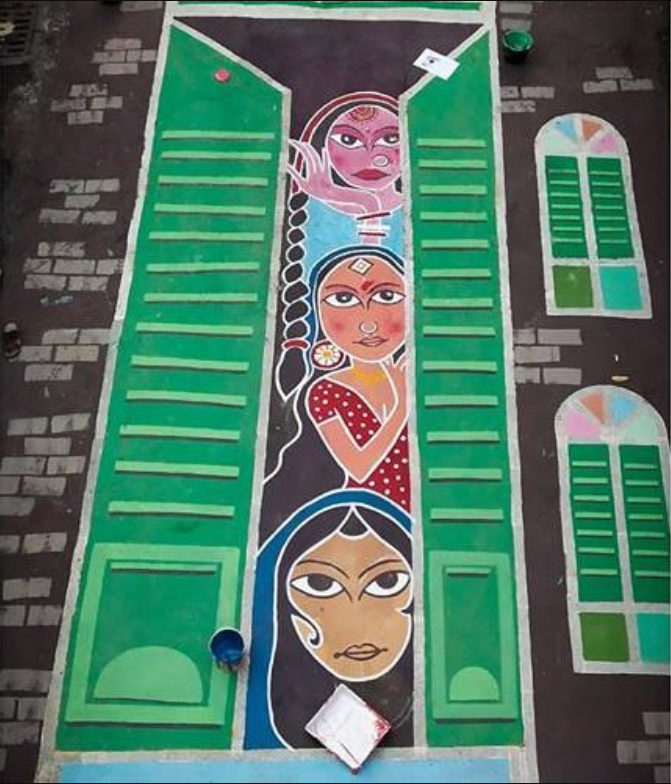 On October 8, a street graffiti was unveiled in north Kolkata, dedicated to the life and struggle of sex workers. The graffiti, painted on 300 feet long stretch of road in Ahiritola area, one kilometer away from Sonagachi, was unveiled by a Durga Puja organiser. It tells the tale of hardships and circumstances that forces a woman to step in this brutal business.
Uttam Saha, working president of the Ahritolata Jubakbrinda Durga Puja committee to PTI, "Our aim is to spread awareness among people to highlight the life and struggle of a sex worker."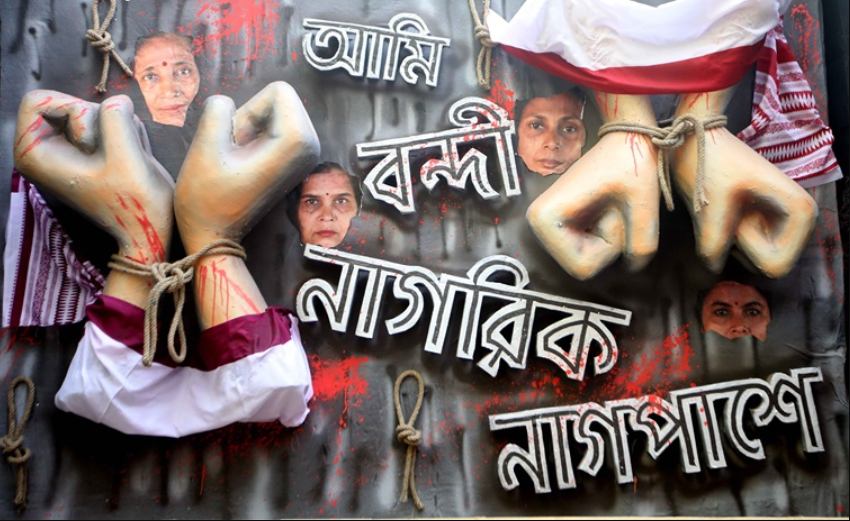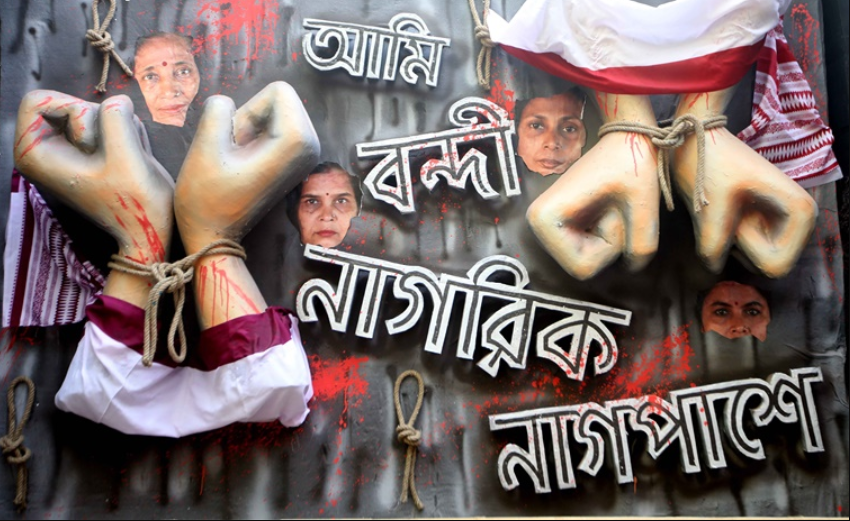 From a door with three women peeping from inside, to a distorted kumkum line on a woman's forehead signifying her tragedy, the graffiti depicted the touching story of this community, Soumen Sarkar, an artist participating in the project, said.
"A woman becomes a sex worker either due to trafficking, or for the sake of running her family. She is also a mother, who despite all odds, takes care of her children and family. There can't be disparity when we celebrate womanhood in the form of Goddess Durga," said another artist, Manas Rao, to PTI.
To illustrate various shades of the life of a sex worker, very lively and gloomy colors were used in the graffiti, said Sarkar. With the theme Utsarito Alo, the artists are addressing not just their struggles but also their rights and dignity they deserve.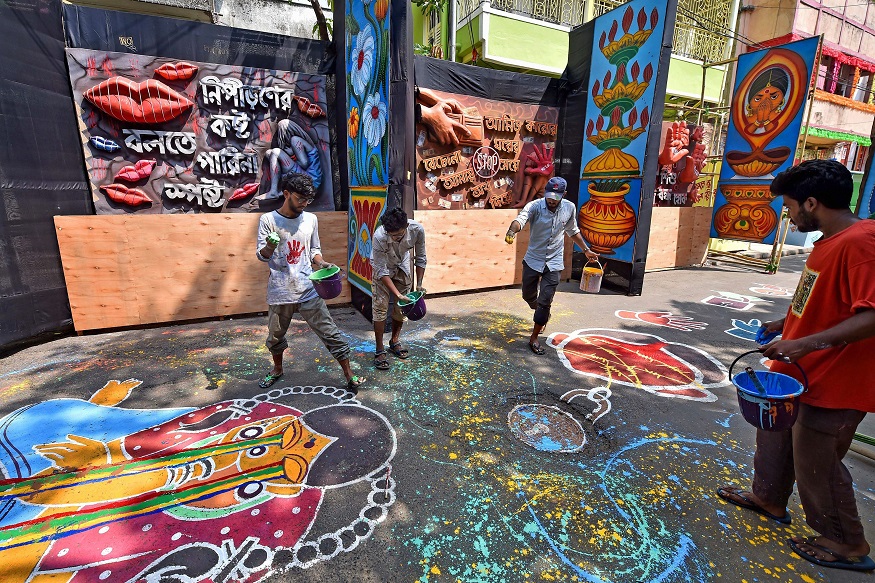 "Durga Puja is about social mingling and celebrations by all, including sex workers. With this graffiti, we are pledging to return their basic rights to live in society, keeping their head high just like others," said Debarjoon Kar, curator of the project, to indianexpress.com.
Art has the capability to change the world and such initiatives are a reality check to us that there are so many underprivileged people who are constantly ignored but belong in the same world and are the children of the same God.
Bringing you independent, solution-oriented and well-researched stories takes us hundreds of hours each month, and years of skill-training that went behind. If our stories have inspired you or helped you in some way, please consider becoming our Supporter.