"Today we must forego the stereotype of a woman being confined to the indoors after dark."
Recently, India got the tag of the most dangerous country for women. While a few people condemned this report, many agreed with it- courtesy everyday harassment and assault faced by women in the country, especially in public spaces.
Two days back, activist and acid attack survivor Laxmi Agarwal raised an alarm when a man was leching at her in the metro. But sadly, no one came forward for her support, not even women. Such incidents are faced by millions of women in the country on a daily basis when they step out in public spaces. With a hope to bring in change, a unique initiative took place in Delhi.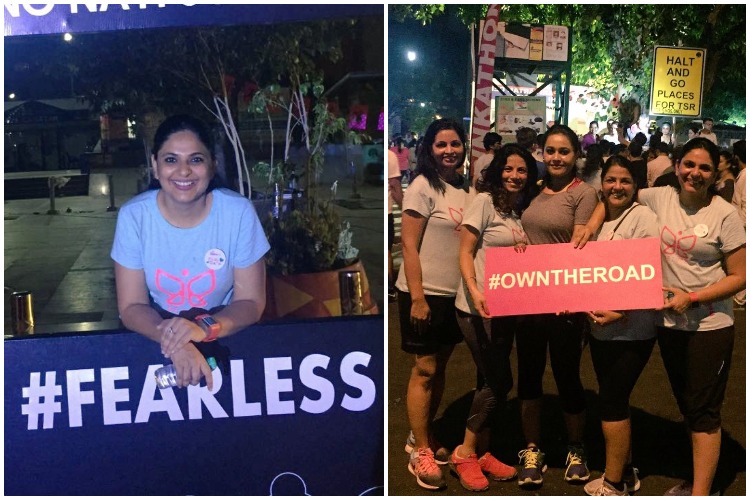 At midnight on Monday, around 200 women participated in a five kilometer midnight run called "Fearless Run" in Connaught Place in Delhi. The event was an attempt to reclaim public spaces for women in the city which is known as the most unsafe for women.
But isn't all the spaces yours? Not really.
As women, many of us are not 'supposed' to go out at night to avoid the lustful sight of many men. Even today, there are many places in India where women are house arrested after 6 pm to keep the respect and reputation of the family intact. While it doesn't take a moment for a man to go wherever he wants to, women still struggle to be a part of the public spaces.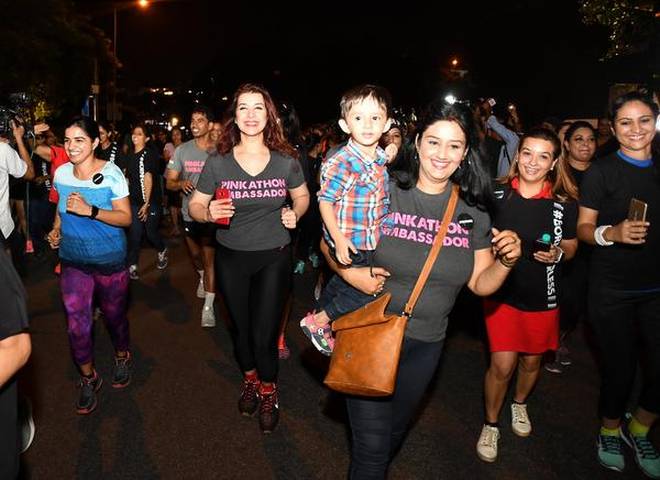 The Fearless Run
Organised by Delhi-based NGO United Sisters Foundation in association with Delhi Police, the initiative was flagged off by Joint commissioner of Police Ajay Chaudhury along with Laxmi Agarwal.
"It's a very good initiative and when more women see me and all the others out on the streets at 1 AM, they too will be inspired. It's heartening to see that more and more women are becoming fearless," said Laxmi to NDTV.
"The marathon is the symbol of reclamation and empowerment. Every woman participant learns that they can roam freely in all spaces irrespective of time. Today we must forego the stereotype of a woman being confined to the indoors after dark," said Madhur Verma, Deputy Commissioner of Police (DCP), New Delhi range.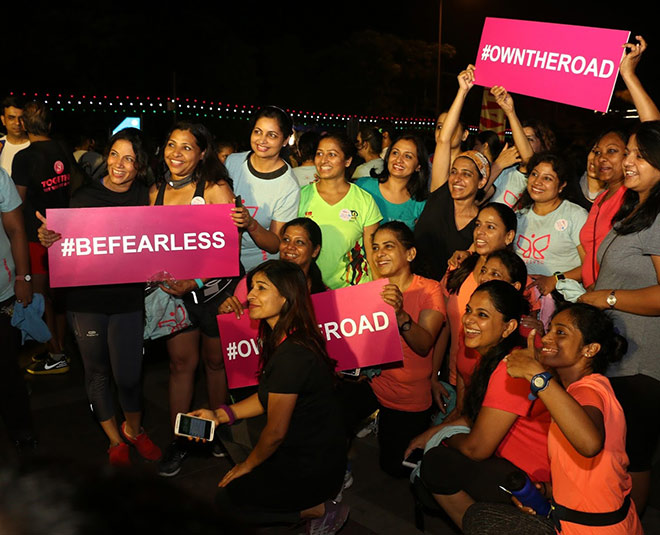 While many women ran for the cause, the highlight of the event were several men from a cycling club from Indirapuram who accompanied their wives, daughters and friends on their bicycles.
The Delhi Police also briefed the women participants about their women safety app Himmat Plus. Alongside, they informed them about several safety initiatives taken by the police. The women personnels of Delhi police also joined the participants in the run.
Even though initiatives like this take place to bring in a change in the society and build a safer space for women, we would only be able to welcome change when every women will raise a voice for herself and others. Being silent is not the option anymore. It's time we stand up and fight for our rights, one at a time. 
Bringing you independent, solution-oriented and well-researched stories takes us hundreds of hours each month, and years of skill-training that went behind. If our stories have inspired you or helped you in some way, please consider becoming our Supporter.