That is part of the beauty of all literature. You discover that your longings are universal longings, that you're not lonely and isolated from anyone. You belong. ― F. Scott Fitzgerald
With cities booming with artists, comedians, poets, musicians, authors, et. al. fueling a new enthusiasm to be found, appreciated, and for listeners and readers to come across minty fresh inspiration. There is a burgeoning number of writers in English as well as in other Indian languages.
Indian authors and book enthusiasts discovered a new way to connect through the Lit-O-Fest, Mumbai. From its very first edition, Lit-O-Fest touched literature lovers and culture aficionados across the city.
The festival offers a platform for authors of all hues, from veterans to the emerging ones, and even authors from the local languages who have aspirations and talents to come together on one stage to showcase their work along with the literary superstars.
Smita Parikh, the woman behind Lit-O-Fest Mumbai, has ensured that the festival encourages aspiring writers, singers, artists, and students. Besides being the festival director, she is the managing director at Ebizz Entertainment, one of India's leading Event Company.
She is no stranger to literature, being a writer of repute herself. She has won many prestigious awards for her writing, including the Rajasthan Sahitya Academy Award, Maharana Mewar Foundation award for poetry, and the Malwa Samman. Her debut in poetry collection was with Main Panth Niharu (2013). Her recent collection Nazmein Intezar Ki was published by Vani Prakashan. Her upcoming novel is due from Sahitya Academy. She recently received the Baba Lok Nath award in Indore from Shri Dadu Maharaj of the Shri Guru Navnath Ashram. Phew!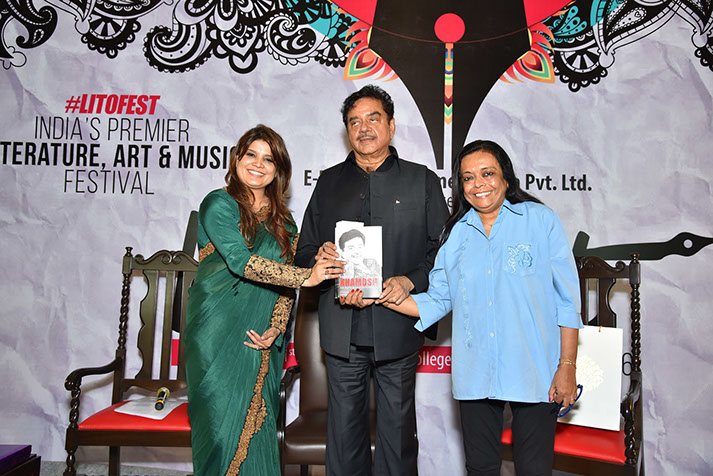 Smita vividly recalls last year's chief guest Babul Supriyo, who had said during the opening that Lit-O-Fest should be pronounced as Light-O-Fest as it lights up so many lives with knowledge.
It was also from her sour experience at one of India's leading literature festival, which refused to launch her first book, that the idea to have a lit fest that would encourage budding authors occurred to mind.
"We need to not only preserve Hindi literature but also take it to international platforms. That is why we make the festival inclusive of stalwarts like Narendra Kohli who has pioneered the creation of groundbreaking literary works in Hindi," she emphasizes. "We should love our language and not shy away from it."
The first edition of the festival started on February 28, 2015.  There is more to a literary festival than meets the eye, including but not limited to venue, sponsorships, collaborations, coordinating with the committee and advisors, stalls, people management, time constraints and so on. Yet, at the festival, you can find a charming Smita with a warm smile nonchalantly getting things done like a pro.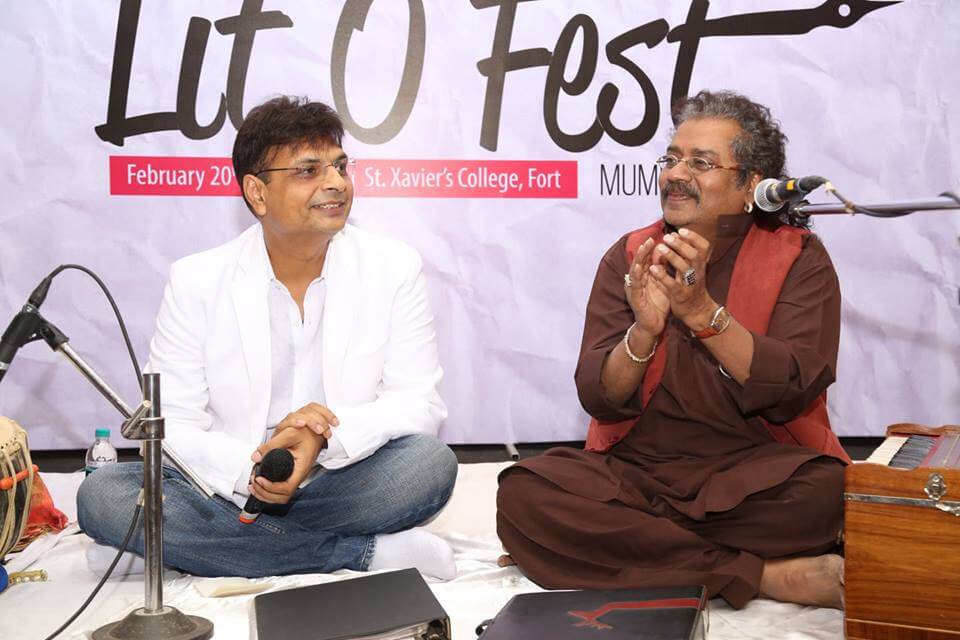 The 2016 Lit-O-Fest, had the presence of Babul Supriyo (minister of state for urban development, and housing and urban poverty alleviation, Government of India), Narendra Kohli, Kiran Nagarkar, Agnelo Menezes, SatishKaushik, Shilpa Shukla, Rajdeep Sardesai, Ashwin Sanghi ,Shatrughan Sinha, Manoj Bajpai, Rajkumar Rao, Hariharan, and Lesle Lewis, among other eminent guests.
Some of the interesting sessions from 2016 edition of the festival included, 'Footpath par Kamasutra' with renowned sexologist Dr. Mahinder Watsa, Abhay Kumar Dubey and Aditi Maheswari; 'Money Laundering' with Ram Jethmalani; The Chanakya Secrets with Mr Ashwin Sanghi and Dr Radhakrishnan Pillai; English is the new normal with Shilpa Shukla, Manish Gupta and Manoj Bajpai and 'Indian food gone global' with Maria Goretti. There was also a session on musical poetry with the legend Irshad Kamil.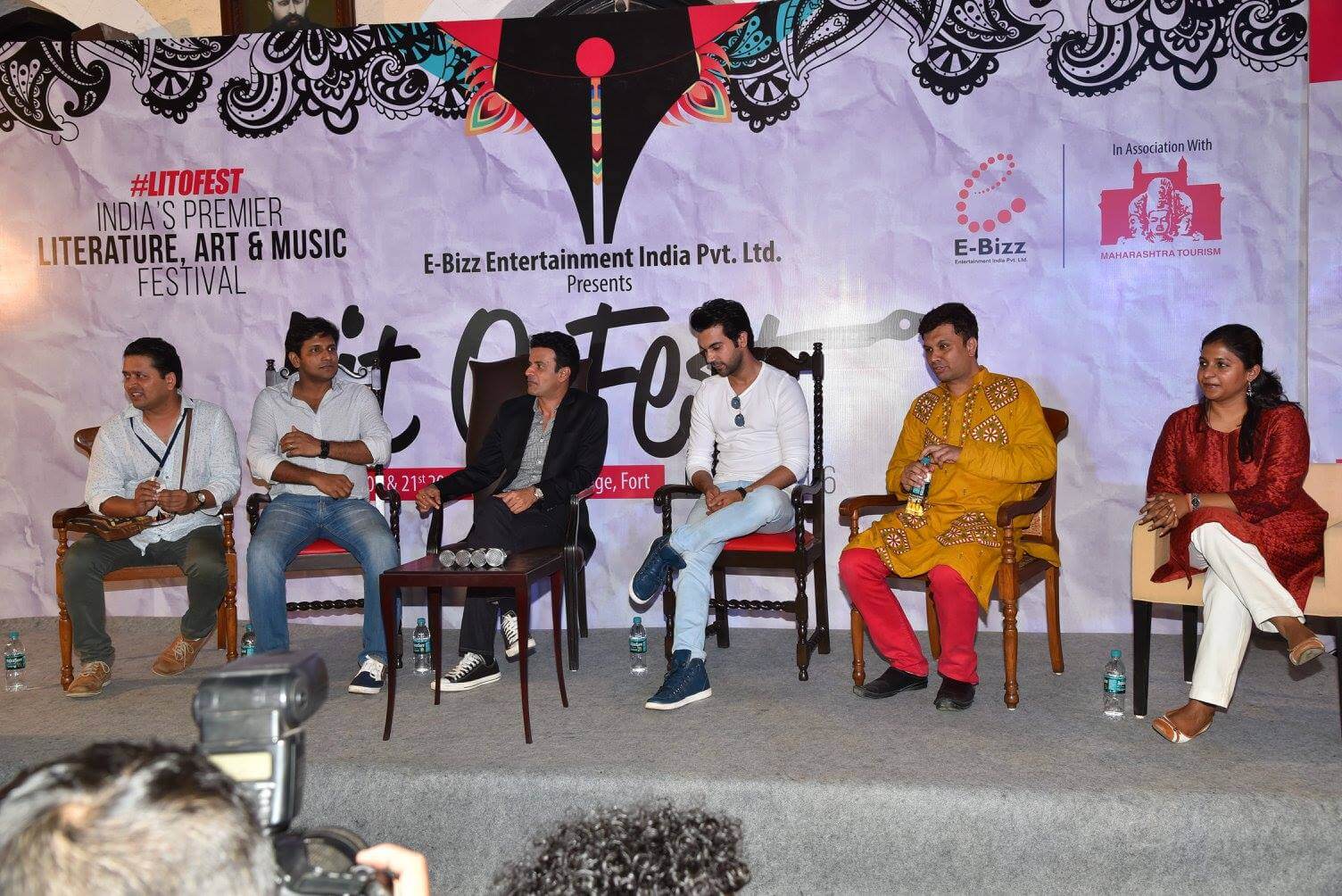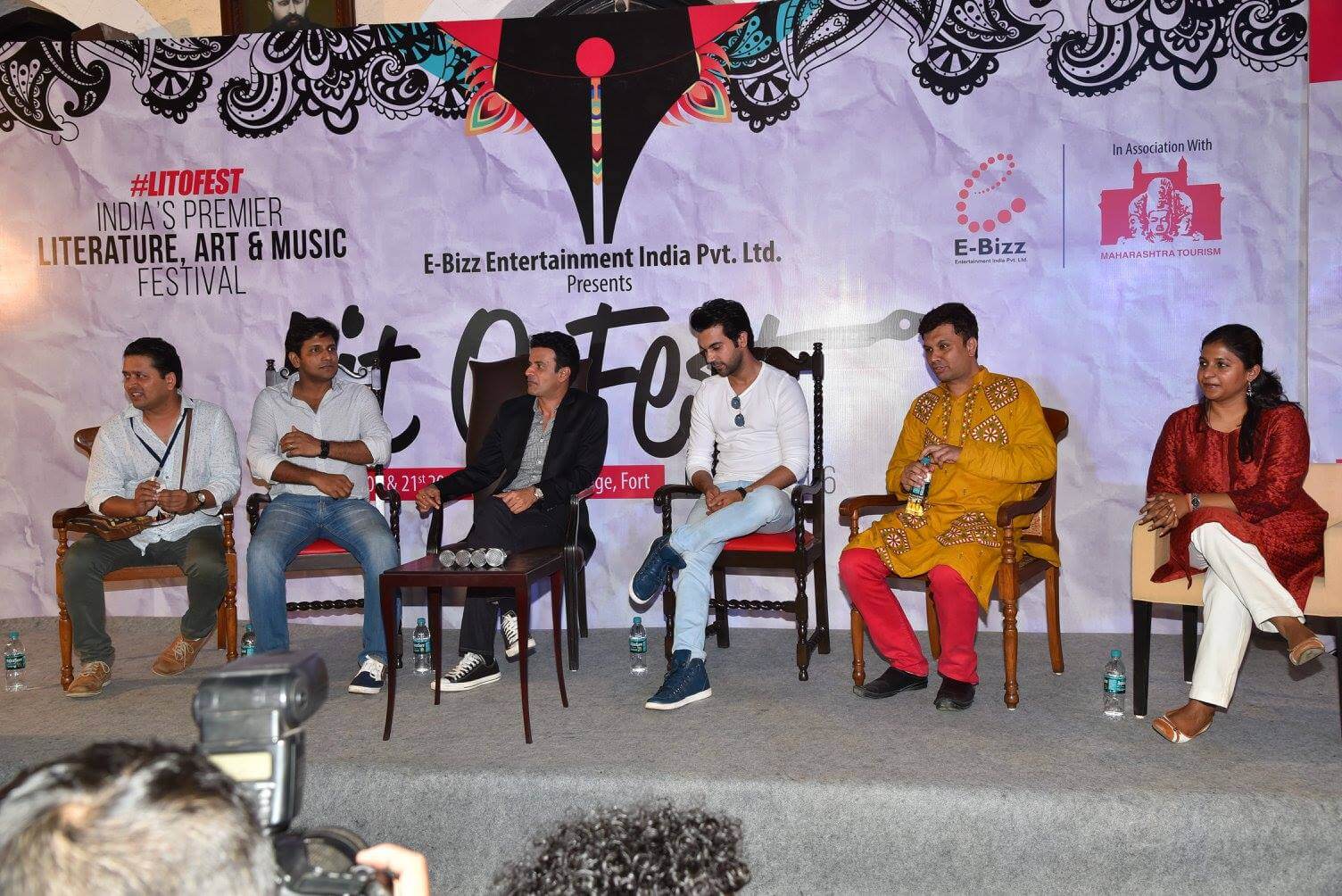 Ebizz Entertainment, which Smita heads alongside the music connoisseur Saurabh Daftary, is one of the nation's premier event planning and design companies. Her passion for literature, art, and music is what got her to organize the Lit-O-Fest. One of the core objectives is to create a more recognized space for Hindi as a language. "Apart from important sessions with recognized authors, the festival encourages young, emerging authors as well as Hindi and other regional authors," she says.
The festival consists of an eminent board of members and advisors like Dr Vivek Sharma, Ajoykant Ruia, Dr Ameesh Mehta, Saurabh Daftary, Dr. Radhakrishnan Pillai, Col. Lalit Rai (Veer Chakra), Dr. Huzefa Khorakiwala, Meghna Pant, Zaara Khader, Somya Satsangi, Ajit Pai, Dr Deepak Nerwal, Kiran Manral, Tanishtha Chatterjee, Pankaj Dubey, Sandip Soparrkar, Anjali Kriplani, and Gaurav Mehra.
This young festival is growing in grandeur. The inaugural Lit-O-Fest was held at Sir JJ College of Architecture (2015), and the second at St Xavier's College in Mumbai (2016). The upcoming 2017 event will be held at the Grant Medical College Gymkhana, Marine Lines, Mumbai on February 23 and 24, 2017.
This story was submitted by Madhu Raghavendra. 
Bringing you independent, solution-oriented and well-researched stories takes us hundreds of hours each month, and years of skill-training that went behind. If our stories have inspired you or helped you in some way, please consider becoming our Supporter.