"Are you ready for a challenge?" read the newspaper to me one afternoon in Bombay, as I was heading off to an Akanksha Foundation school, where I was volunteering. Right beside it was a mesmerizingly beautiful outline of India accompanied by the words: The Teach For India Fellowship.
On my way to school, I thought to myself 'Why not?' Back then, I did not have the slightest idea of the kind of impact this question would have on my life.
A couple of years later I found myself in a Grade 3 Classroom of a government school cramped in one of the numerous by-lanes of Old Delhi.
As suggested at Institute and reiterated by our Program Managers, to really understand the present situation of a child it is essential to know the story of their lives up to that point in time. Hence, I began asking my kids about their lives, homes, parents, anything and everything they would want to share.
It was then that I got to know about the Kilkari Home. Kilkari is a residential home for girls which takes the responsibility of kids who have been either abandoned by their parents, kids whose parents are not able to take care of the children due to numerous reasons, and orphans.
Six of my students are from Kilkari. Five of them are there because of one the reasons mentioned above. The sixth one is Irshana.
Irshana's story was a little different from the others.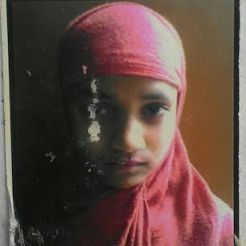 One day while playing with her friends back at her village, Irshana decided to hide in a nearby train. Tired from all the running around she fell asleep in the train waiting for her friends to come and find her. When she woke up hours later she found the train moving. Panic struck her and she started crying. When she finally calmed down she got to know that the train was headed to Delhi. Her elder sister lived in Delhi. Irshana decided to go find her once she reached Delhi.
Once out of the station in Delhi she tried to recall the places she had seen while visiting her sister a couple of years back. She could not find anything familiar and without any address or contact number she finally accepted the fact that she was lost and broke down. A lady passing by saw her and decided to call the cops.
The cops took her statement and tried finding out her sister's address and locating her but to no avail. They then handed her over to Kilkari Home and she was admitted to MCD Tilak Gali, Kashmere Gate school. The staff at Kilkari tries their best to locate the homes of the children staying there. They tried to find out about Irshana's village as well. In addition to the search by the authorities in Delhi, local authorities and NGOs were contacted in Bihar by the Welfare Officer at Kilkari. None of them returned with any positive news.
When I joined the Fellowship, I knew there would be some realities which I would find hard to digest but this was something which caught me completely unaware. I shuddered to even think what her parents might have been going through, not knowing whether their child was dead or alive and if so, in what condition.
Unlike other kids at Kilkari, Irshana had a chance to get back with her family. The only thing stopping her was the fact that she did not have any contact information about them. So, I decided to make the most of the one resource I had at my disposal that others did not: time with Irshana.
I started questioning her about her home, her family, friends, things she liked doing back at home, her village, how things looked around and other things she could remember. Any major landmarks for identification, anything at all which would help me get an idea of her village's location. I could not question her for long as she'd either suddenly become very quiet or silently start crying. So it was more like 5-10 minutes here and there in school.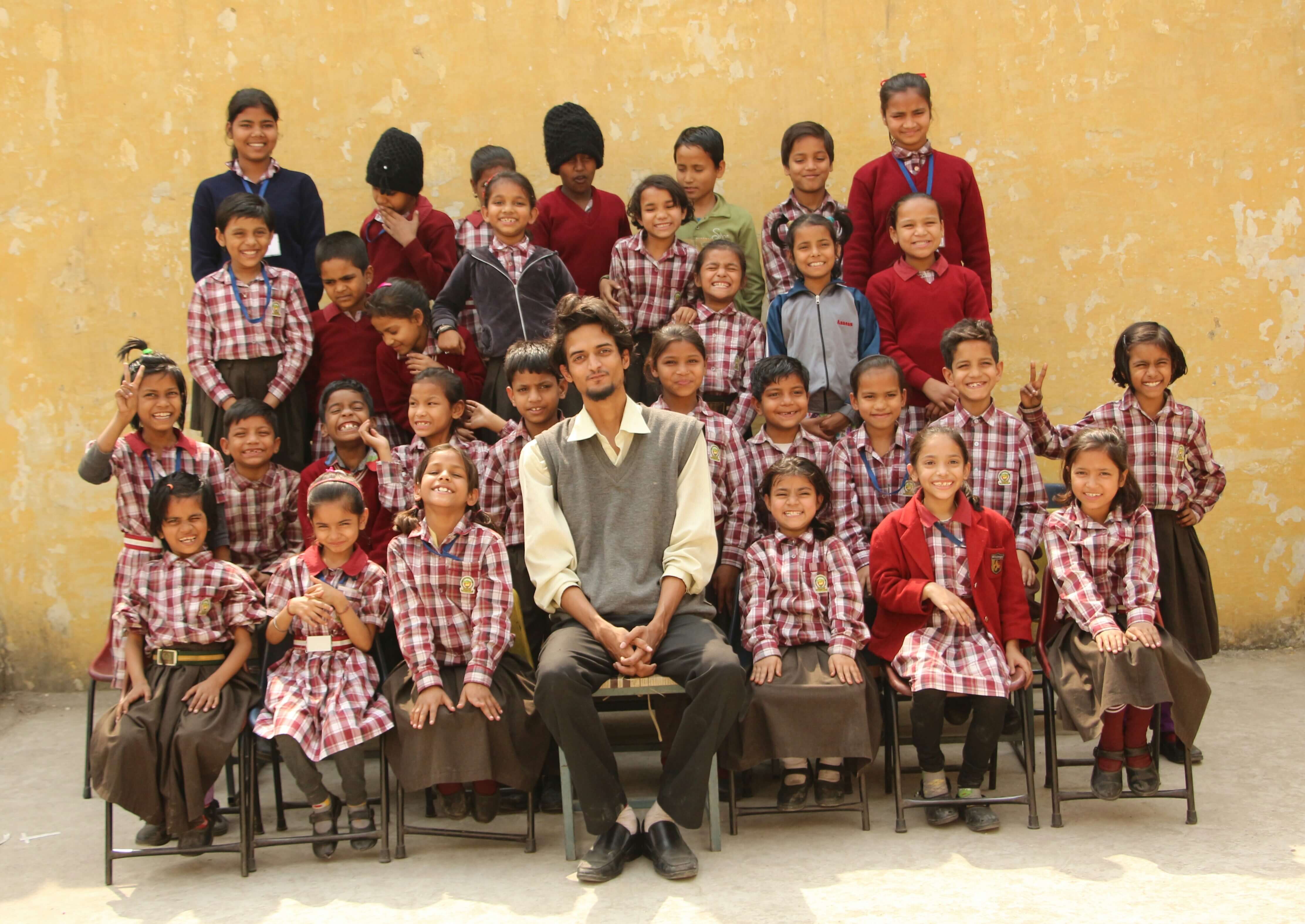 And then began the hunt. Everyday after school the first thing I would do was to get on the internet and try looking at online maps trying to connect with the new information I had found that day but somewhere at the back of my mind I always thought when the local authorities were not able to do anything, what difference would I be able to make. But I also knew that if I didn't at least try to do something about her I would always feel like I did not give my best.
Irshana had been in Delhi for more than six months when my I came and things were starting to get a little hazy in her mind. Once I thought I had all the information she could remember I started prompting her with things which could further help me. Something like a big market, a river, absolutely anything to grab onto.
One day she thought for a while and suddenly exclaimed, "Haan Bhaiya, ek road tha wahan pe. Itna bada road tha jaisa aapke Dilli me bhi nahin hoga, haan" (There was one road there. Bigger than any road in your Delhi). My mind had already started thinking how this information would help search on the internet when she spoke again, "Par Bhaiya kya hi karoge aap jaan ke, aap se pehle bhi bohot log puch chuke hain, bolte hai tumhara ghar dhoond denge par kuch hota nahin" (But bhaiya what will you do with this information? A lot of people have asked me before. They say they will find my home but nothing happens).
"Are you ready for a challenge?"
Out of nowhere that question from the newspaper came back to taunt me. That is when I knew I could not go back on this. I started giving her names of places I thought fit her description and started eliminating from my list of probable places. By the way, that 'bada sa road' (the big road she described) did help a lot. It turned out to be a National Highway.
One of the names Irshana recognized was also a small railway station. That is when I asked my Father, who works for the Indian Railways, for help to find out more about that station and any nearby places with similarity to what Irshana had described.
We did manage to find a village named similar to what Irshana had told me. But I couldn't be sure until we managed to find her home.
One of the best opportunities the Fellowship provides us is the choice to pursue our interests during the summer break at school. It gave me the perfect chance to work on my search. I visited Kilkari a couple of times to again take the names of everyone she could remember. The last time I went there, before leaving, I asked Irshana what would she do if her home was found, she said 'aur kya, wapas jaungi ghar pe' (I'll go back home, what else) and then I asked her the question I think I was dreading more than her, 'aur agar nahin mila toh?' (And what if we don't find it?). 'Toh kya, yahan hi rehke padhungi' (I'll stay here and study) and smiled. That is when I realized that she has more courage than I could ever imagine having.
And then I decided to wing it. I took a train to Darbhanga. Along with a localite I went out in search of Irshana's home, armed with the names my father had helped me find and the information Irshana had given.
It was a two hour journey from Darbhanga. We reached the village and started asking people about a girl child being lost. Most of them would just nod along and in the end say that they did not know anything about it. With every 'no' my self-doubt grew stronger and stronger. We asked a pan shop owner about kids being misplaced from their village. He did mention about a few but did not know anything about Irshana in particular. We provided him with the names of her father, Mr. Shoaib, and he mentioned several people with the same name. We started asking around and arrived at one house. I started telling people about Irshana while consciously trying to look at as many people I could in the hope of finding someone with similar facial features as Irshana.
We did manage to find the home of one Shoaib whom we retold the story to, while I scanned his whole face for a hint of Irshana. Shoaib, like others, nodded to everything we said and in the end replied with 'meri toh beti hi nahin hai' (I don't have a daughter). Frustration would be an understatement to what I was going feeling at that moment.
As is the case in small places, a couple of people had gathered around us by that time. A bystander heard me tell the story and claimed to know the family. The people who had gathered started discussing amongst themselves, honestly, much of which I did not understand. After a few moments they seemed to arrive at a consensus about the family I was looking for. We traveled all the way to the other end of the village where I saw a hut made up of straw.
There were a couple of people waiting as few of the kids had run ahead and decided to tell them about us. When we reached I asked for Shoaib, but, he was not present. Instead his wife was there in the village but not at home at that moment. Someone went to call her. She arrived and everyone asked her to get a chair for me. Also they started asking about what I would like to eat/drink. And I was wondering why this lady is not concerned about her daughter and why is she not showing haste in asking about her whereabouts.
When I finally got to talk to her face to face, I started telling her about Irshana, and of course scanning her face to find any similarity. I thought that they did have some similar features, especially the eyes and the nose, but I could not bet everything on that. Like everyone else she was nodding along to everything I said not really showing any emotions. Neither happiness nor sadness nor longing. Nothing. But in the end she did accept that she had a daughter named Irshana who went missing a couple of years back. I thought this was false hope and wanted some more proof. I asked her about anything which could prove Irshana was in fact her daughter. I asked her if she had a photograph of her. Everyone started searching for a picture of her. Even kids who weren't doing anything started running around in circles, shouting, 'Baji ka photo dhoondo, Baji ka photo dhoondo'(Look for Baji's photo, look for Baji's photo).
After a couple of minutes, I saw her returning with a picture in her hand, followed by an even larger number of people. That time waiting for her seemed like the longest time ever. I looked at the picture and saw a girl smiling back at me without the slightest worry in the world. It was Irshana indeed.
Things almost muted for me for some time while I just looked at the photo and smiled. Finally when the people around me grew tired of just asking me questions one of them grabbed my hand and asked, almost in an irritated tone, 'bhaijaan ladki yeh hi hai ki nahi' (Sir, is this the girl or not?). I looked at her mother and said 'haan, yeh hi hai' (Yes, it is her).
I don't know why but I expected a smile, a sign of relief, a show of emotion of any kind at all. But the mother just nodded. They made me sit down on the chair and started asking questions about Irshana, where she was, what she was doing, who she was living with. And also who I was. I tried to answer all their questions but there were too many coming from all directions.
Finally when they were satisfied with the fact that she was alive and in good hands did the crowd allow her mother to talk again. She was standing there the whole time with a hand-fan even after I repeatedly asked her to stop and sit down. She asked a few things about her daughter and also enquired about me.  After this when she finally stopped asking me more questions I took out my phone and showed her one of Irshana's picture.
It is then that all the emotions which had been pent up in her all this time just burst out. She dropped the fan she was holding and almost fell down herself, wailing inconsolably. Irshana's sisters, brother and other relatives started crying as well. Just watching them was such an overwhelming experience for me, I cannot even begin to imagine what must have been going through their minds.
My phone got passed around for a good twenty minutes before they were satisfied. I wanted Irshana's mother to talk to her. I called up Kilkari home and asked for Irshana. After what seemed like an eternity she finally got on the phone.
I told her 'ghar mil gaya aapka' (I have found your house). She said 'mil gaya? Kaun mila? Baat karao.' (You found it? Who did you find? Let me talk to them.)
I told her to guess who it was on the other side and gave the phone to her mother. I thought her mother had let go of all her emotions when I showed her the picture, but when she finally heard her child on the phone, she broke down again. She could not control herself no matter how much she tried because she so desperately wanted to talk to Irshana. Her sister took the phone from their mother and spoke to Irshana. There were teary eyes everywhere, and from what I could make out, on the other side of the phone too. After a few minutes while her sisters spoke to Irshana, their mother regained composure and tried talking again. And again, as soon as she heard Irshana's voice she broke down. It was just unbearable to watch her like that. Only the third time around could her mother speak to Irshana, that too barely, trying too hard to hold back her tears. In the end I spoke to Irshana and told her I would see her once I came back to Delhi. Everyone was still teary-eyed but with huge smiles on their faces. At that moment I knew those endless hours questioning Irshana, those endless hours spent on the internet looking for her village were not spent in vain.
Even though the family had land they were not so well off.  Her mother offered me refreshments, food and even asked me to stay the night. I didn't want to trouble them and anyway had to get back to Darbhanga.
Her mother walked with us for a long time till she finally agreed to my pestering and returned back home. Till the end she offered us to eat something at the nearby shop.
On the ride back I tried to make sense of the last few hours. Overwhelming, emotionally-charged, mentally exhausting and all the other adjectives I know, would get nowhere near to explain what actually happened. Back at Institute and even in the city whenever I used to be nervous about something, first day of school, full day of teaching, I used to text people wishing them good luck for the same. I don't know why but this helped me to calm my nerves in some way. For me, writing this story is somewhat similar to those messages.
I remember Shaheen Mistri's session at institute about Truth and Hope. The Fellowship acquaints us with the harsh realities of the lives of our children, the unchangeable facts, the Truth. But along with that, it also provides us an opportunity.
An opportunity to bring about a positive change in the lives of our children.
An opportunity to show them that Hope exists, so that they never stop trying.
An opportunity to become a reason for that Hope.
An opportunity to be that Hope.
Be that Hope.
"Are you ready for the challenge?"
This story is written by Ajay Singh. Ajay can be contacted at ajay(dot)singh2015(at)teachforindia(dot)org
Bringing you independent, solution-oriented and well-researched stories takes us hundreds of hours each month, and years of skill-training that went behind. If our stories have inspired you or helped you in some way, please consider becoming our Supporter.