The rain tapped a beat down the corrugated tin roof, as the mist ascended from the hind of the majestic Himalayas. From the big window of the room on the roof, the writer on the hill admires the beauty of nature, as his fingers dance on the old typewriter to carefully weave yet another colorful story for the world to read. Yes, we're talking about none other than India's favorite storyteller, Mr. Ruskin Bond.
Ruskin Bond, a man well endowed with a powerful imagination and endless wit turns 83 today, and we wish him a very happy birthday! Over 130 books written, the master storyteller has been a favorite in the literary world for five decades now and even today he gives young authors a good run for their money. He has also been awarded Padma Shri and Padma Bhushan in 1999 and 2014 respectively, and yet you will never see him yearn for anything, other than his freedom and simple pleasures of life that reflect clearly and dearly in the pages of his books about nature, ghosts in the hills, the glory of Garhwal Himalayas, unrequited love, life, his room on the roof, and little Indian towns.
While his name is a synonym for children's literature, Mr. Bond however, writes a lot of books for his adult readers as well. This man can make you both laugh and think through his words. His stories on nature, unusual meetings with the ghosts and wild animals, escapades to mystical Himalayan places, etc. have made him win a million hearts, even so, he prefers to live away from his fame in his little cottage in Landour, Mussoorie.
Ruskin Bond was born in Kasauli, Himachal Pradesh to Edith Clerke and Aubrey Bond who unfortunately got divorced when Ruskin was only four years old. His mother got married to a Punjabi man and Ruskin went away to live with his father. He was very close to his father and many a time speaks about him in his stories. He tells his readers often that all that he knows about writing has been taught by his father.
It was in 1944 that his father died due to Malaria, leaving Ruskin devastated and very lonely. It was a tough time for him to cope with the loss of his father. Life was a little hard on him as a child, but probably that's what helped him to find humor in the worst of situations and then write about him.
"To be able to laugh and to be merciful are the only things that make man better than the beast," says Ruskin.
Ruskin had to move to Dehradun to live with his grandmother. Trees that grew in Dehra slowly became his friends. And stories about those trees earned him a Sahitya Akademi Award for his book, Our Trees Still Grow in Dehra, in 1992.
He did most of his schooling from Bishop Cotton School, Shimla and went away to London to make a living thereafter. However, it was only a matter of years when he came back to India. He says that living in London didn't make him unhappy but living in the hills of Garhwal makes him happier. He's been living in Mussoorie for years now and when asked why did he not move or live anywhere else, he cheekily replies,
"Well, I forgot to leave the hills."
His wrote his first short story 'Untouchables' at the age of sixteen and won many competitions in school. His first novel, 'The Room on the Roof' won the John Llewellyn Rhys Prize (1957), awarded to a British Commonwealth writer under 30.  After his first published novel, Ruskin never looked back and continued working as a freelance writer without compromising on his freedom by working for somebody else. Many of his stories were made into movies like The Blue Umbrella, Saat Khoon Maaf(based on his story, Susan's Seven Husbands) where he also did a cameo and Shashi Kapoor starrer 'Junoon' based on his book, 'A Flight of Pigeons'.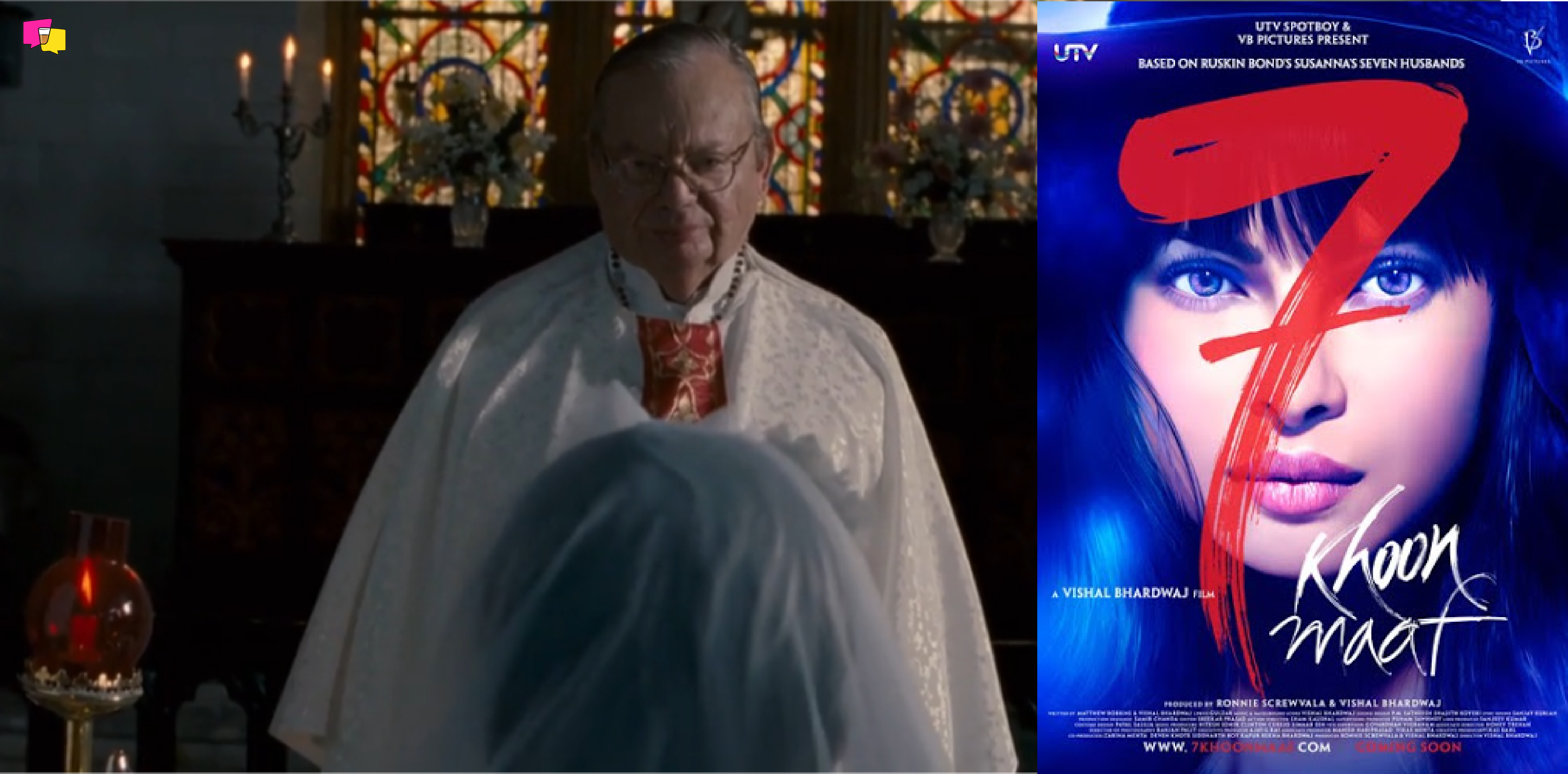 Ruskin never got married, though he has confessed that he has been in love quite a lot of times. Currently, he lives with his adopted family in Landour. He says that now his family is his eternal love. And of course, the hills and nature.
He reckons, "Live close to nature and you'll never feel lonely. Don't drive those sparrows out of your veranda; they won't hack into your computer."
A writer of his caliber can very easily travel across the world, live lavishly and brag about his achievements while asking for a hefty fee just to make a five-minute appearance, and yet this man chooses to live a very simple and peaceful life in a cottage that can be easily missed by a passerby.
A writer who pays the same respect to an animal as to a human being, a man whose love for Dehra and Mussoorie was so genuine that he travelled across oceans to finally settle where he felt the happiest, a son who is as devoted to his father today as he was 50 years ago and lastly, a storyteller who will speak to you in such a simple yet profound way that you will fall in love with his work. In a world full of over-sized ego, there's this great writer who is all about enjoying simple pleasures of life.
Here's wishing you a very happy birthday and a long life, Ruskin. Take care Rusty, and take care of the hills.
Currently, he is working on his autobiography which is set to release later this year.
PS: If you're a fan or simply want to meet him in person, you can visit the Cambridge Book Depot at the Mall road in Mussoorie. He visits the bookstore every Saturday at 4 PM. You're welcome 😉
Bringing you independent, solution-oriented and well-researched stories takes us hundreds of hours each month, and years of skill-training that went behind. If our stories have inspired you or helped you in some way, please consider becoming our Supporter.