The essence of 'Green' is one very dear and essential to our lives. We might have moved to concrete structures surrounded by rigid blocks on six sides, but we're still living on the green.
"The food you eat can be either the safest and most powerful form of medicine or the slowest form of poison", says Ann Wigmore.
Never piss off your doctor, chef, or your wives. Humour aside, think about it, quite literally the case of life and death here. They have a license to kill. Also, people who bring you food, or butlers, or the people you buy medicines from, pharmacists. But all in good conscience, ignorance is far more dangerous than malice. On that note, I'd like to talk about farmers, who in part have the leverage to make or break us physically.
Not that I don't respect their effort. But we're far too engrossed in our work to pay attention to the most basics of where our food is coming from. They use what they have been told is right to increase the yield of their produce, protect it from pests, and feed the nation at large. The commonly accepted answer is to use a chemical pesticide.
Let me speak about the man who brought this on. Sankalp, a mechanical engineer, who ventured into banking, turned farmer from Vidisha.
"I started my banking career with ICICI, since then I have worked in banking for about a decade. ICICI, HDFC, AXIS, working in Calcutta, Mumbai, Raipur, Bhopal, etc. But in July 2015 I decided to quit, my job was getting too monotonous for me. I needed space to experiment, satisfy my need to give back to the society…so, I revisited my roots", says Sankalp.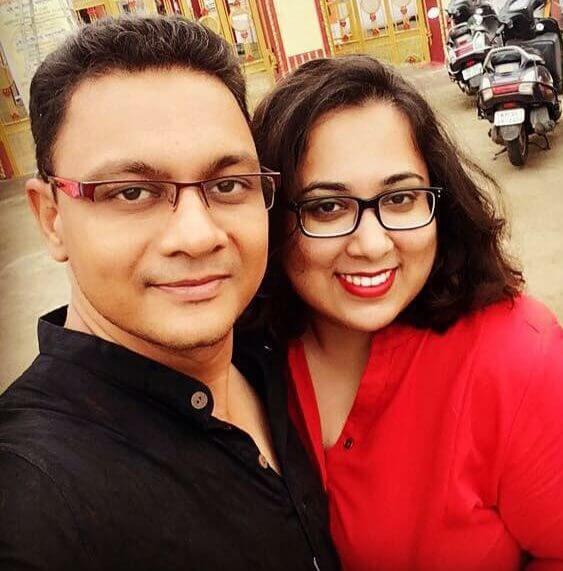 So what was it that made Sankalp Sharma move at the time he did?
"I was stuck in a monotonous job. I didn't have freedom to make decisions in a corporate environment. You have to do things a certain way. As a farmer, I am the sailor of my own boat, decide my own work hours, something I am much more passionate about!"
As a kid, Sankalp used to visit his ancestral farm, but then it wasn't pursued as a profession. These little rustic getaways hold a special memory in heart and that is where his love for natural farming stems from.
"Wo kheto mein se amrood(Guavas) tod ke khaana. Not that we don't get them in the city. But knowing that we ate it fresh and unadulterated from the farm. When we live in the city we don't realize the food we're consuming might be laced with poisons(pesticides or insecticides). Crops like tomatoes and chili have to be sprayed almost every week", he says.

"I am following a concept called zero budget natural farming, which is the brainchild of Subash Palekar. I did extensive research and found out that people who implement Natural Farming do not use any chemicals and pesticides. Cow urine and dung can be used for pesticides and fertilizers. In the long run, chemicals will reduce the yield of the farm."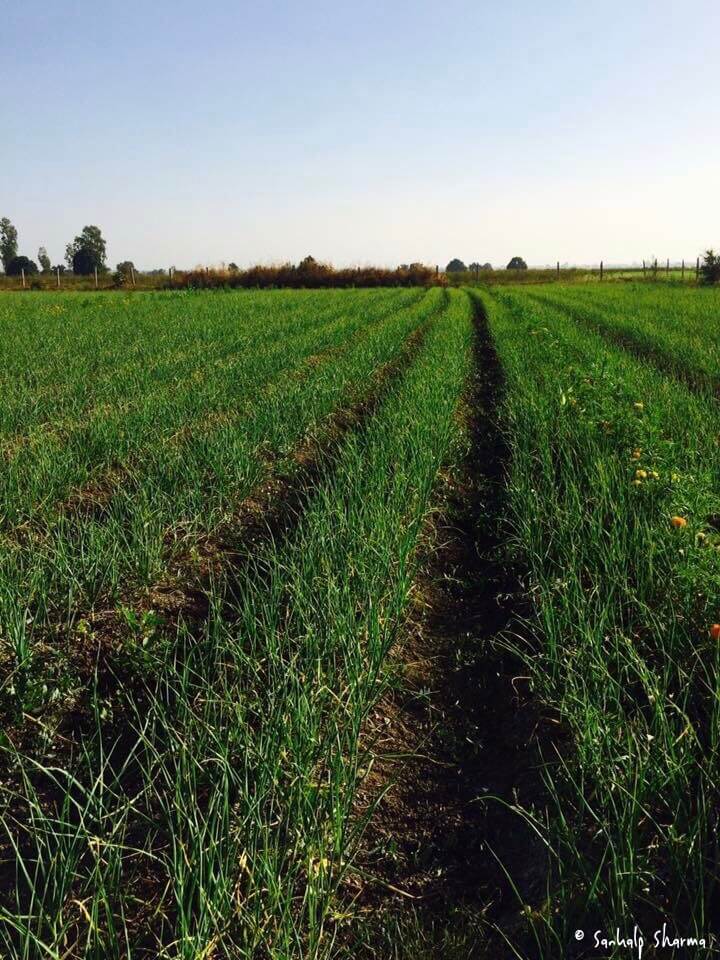 Sankalp wanted other farmers to understand this and the best way to remove their apprehension was trying it himself.
"When I spoke to other farmers about this, their immediate reaction was to first observe me do it. A lot of their produce is already being affected by unusual weather. The implementation of Natural Farming was a completely different feeling, you need a lot of patience, the crops might fail season after season. Not all farmers of our country have the space to experiment, so they wanted to see me try first", he says speaking about his experience in Vidisha.
Not that his first immediate yield was a successful one. Then how did he bear financial costs? Sankalp didn't take the leap without doing his homework. Practical and tactful was the way forward, one of the things a lot of entrepreneurs struggle with is to take the leap or not to.
"For entrepreneurs and people who'd like to start something of their own, a calculation of your expense is necessary. Farming wouldn't have given me the pay I was getting before. So I calculated how much is my monthly expense, food, bills, etc. and had my savings in place."

"I spoke to my wife about the change and she was more than supportive of my decision. This meant I had to spend about 5 days in Vidisha away from my home in Bhopal where she would live. But life is an adventure and we are more content than ever. I have learnt to appreciate small joys in life", he shares with immense satisfaction in his voice.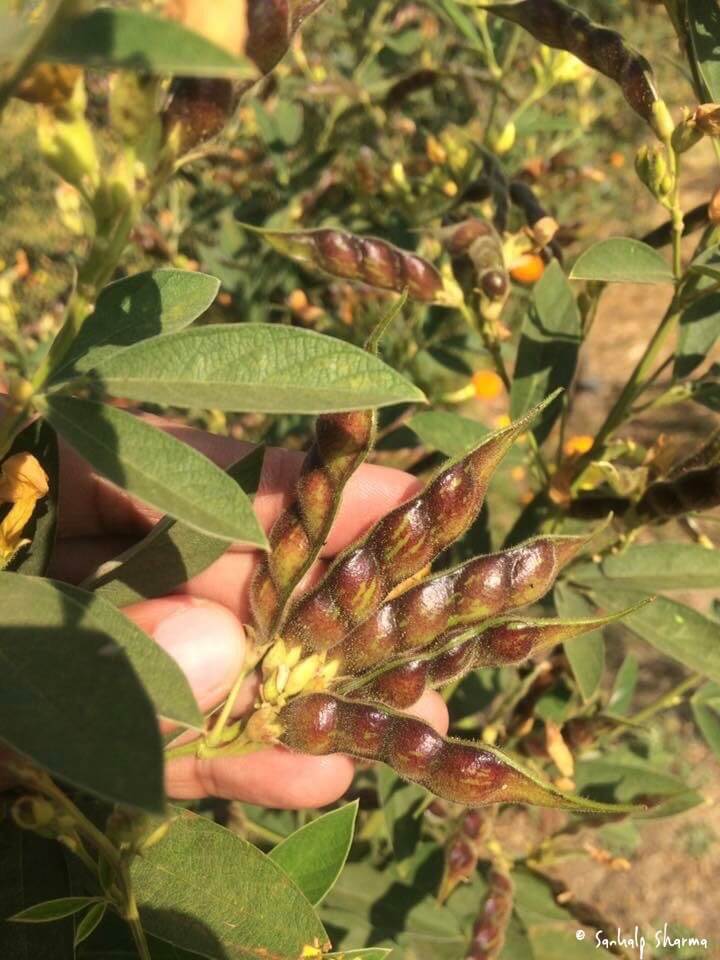 Sankalp also puts enlightened a lot about the channels of distribution used by farmers, and how it is very difficult for them to divert their attention on marketing and distribution, which comes at a cost because the produce sold from the farm to its consumption on the consumer end has a significant price gap.
"Some days were more difficult than others. Crops went bad, or I wasn't able to get desired price for my produce. But then things improved, and even other farmers saw my crops grow without chemical intervention, which was a first time for me too. The feeling was amazing, like I was nurturing my own child", he says.
When he first stepped in his hometown to start off his life as a farmer, he sought government help to buy seeds and equipment. Contrary to popular skepticism he says how the officials there were extremely supportive and made that part extremely easy.
"Going forward, I think a major goal is to think about channels. Farming is one of the only professions where everything is bought at retail and sold at wholesale. There is lot of difference between the price at which farmers sell and end consumers buy."
Agriculture has been the bottom rock on which India's economy greens itself. Sankalp is the embodiment of the fact that just about anyone from anywhere can enter agriculture. Not that it's going to be a merry ride, but with a little effort on your part, everything can be found in nature itself.
As Bhaskar Save, the Gandhi of natural farming said,
"From where do these forest trees – including those on rocky mountains – get their water, their nitrogen, phosphorous, potash? Though stationary, nature provides their needs right where they stand. But arrogant modern technology, with its blinkered, meddling itch, is blind to this."
Bhaskar Save said this in the context of chemical farming. Technology in a very large part has been helpful to provide us with efficient effective ways to farm. Irrigation systems save water, machinery save time and energy. But I agree with him in essence, we must take our pick for what's right!
Bringing you independent, solution-oriented and well-researched stories takes us hundreds of hours each month, and years of skill-training that went behind. If our stories have inspired you or helped you in some way, please consider becoming our Supporter.