A consumer study by Microsoft claims that average human attention span today is 8 seconds. This is 1 second less than that of a goldfish. In the last decade or so, our brain seems to have evolved to adapt to the information flood, thanks to the advent of social media. To figure out how to deal with content bombardment, our brain shortened our attention span from 12 to 8 seconds to help us multitask and consume information quickly. And this, some say, is a threat to long-form journalism.
While it is unclear about what happens next in this quasi-evolutionary relationship between our attention and content media, a few media outlets are starting to adapt to us.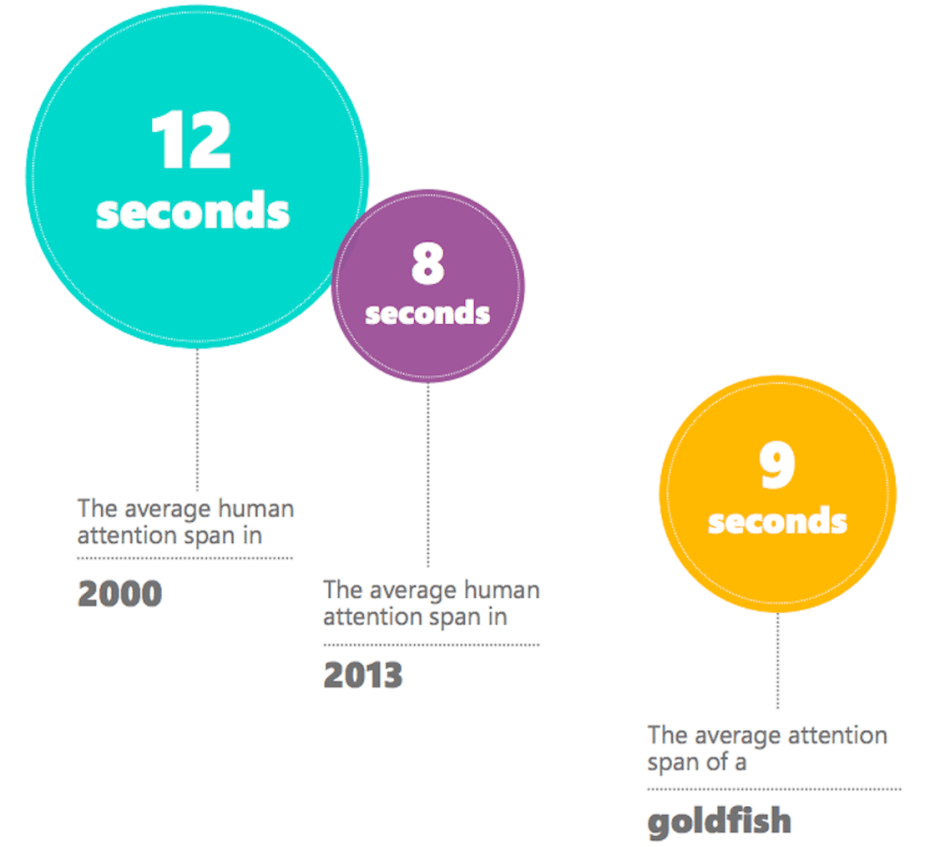 One such platform has altered the content consuming habit of millions of Indians. Inshorts, a popular short-news app is anywhere between 5 Million to 10 Million installs on Android app store to date. The app provides 60-words news updates on important issues. The company raised $24 Million in 2 rounds of funding from people and funds like Sachin Bansal and Tiger global, valued at INR 600 crores.
And talking of Millions..
"We started as an ordinary Facebook page though," says Azhar, co-founder, and CEO at Inshorts.
Azhar, Deepit, and Anunay are 24-year-olds, who started a page to simply provide news updates in 60 words, multitasking with their studies at IIT Delhi.
"No, we didn't want to change the world or anything", Azhar laughs.
The boys wanted to test waters to find if their idea was needed by the mass. So like thousands of Facebook pages being made everyday, Inshorts started.  The premise was simple – provide quick, accurate 60 word updates of important news.
"We would curate a synopsis of top news items, with a link for users to read more as per their liking. Soon, the page gained some loyal fans from IIT-D, Kharagpur circuits, which then attracted more friends of friends", he says.
In only a few months, Inshorts almost 1,00,000 fans interacting with the page, to which the obvious next step was to develop an app. By mid-2015, they had hit a 1 Million users mark.
Media minus the Moguls
The company's mold was unconventional. None of the co-founders would fit the conventional definition of Media Moguls. If at all the IIT tag was to help, the three had already dropped out of the college.
Inshorts office today is a swanky talk-of-the-town premise, housing over 100 employees. From a bunch of techies with an idea that luckily clicked, to become good bosses, how has the transition been?
"The metamorphosis has been led by our impulses and intuition. While that marked the beginning of our entrepreneurial journey, as employers we often put ourselves in the shoes of our employees and try to have a look around from their perspective. Hence, the organisation culture, the official plan, and layout etc. are all designed keeping in mind an establishment that would inspire us to work. Lastly, being a leader is a constant effort and work-in-progress and we plan on to keep learning as we evolve", says Azhar. 
An open and collaborative work culture lays the foundation of InShorts, Azhar points.
"Right from the infrastructure to processes, we want employees to feel home at all time. They are creative people. When it comes to publishing, the editorial team has the final say in what is published and what is dropped off. As an organisation, we value trust, self-autonomy on work and freedom. At Inshorts premises, collaboration is celebrated and employees are given their own personal freedom and space to render justice to their work."
Speaking of creative people, is it difficult to engage them? No, says Azhar.
"For any creative person, personal space and freedom are paramount and we at Inshorts understood that quick. Whether it is the 'No Dress Code' policy or an open workspace layout, we try to provide our team members with all the freedom they require. There are enough recreational facilities available at the workplace – like pool, Xbox and a room for them to take power naps. All these facilities let them take a break to rejuvenate and revitalize their creativity", he adds. 
It is a common dream for entrepreneurs to design office that reflects their energy. Startups and swanky offices have been a debate, with Amazon boasting of its cheap door desks as "the quintessential example of Amazon's frugality". For Inshorts, hosting a team that produces more than 140 articles a day and aims at going global, the vibrancy seems worth.
Short attention span and future of news media
Inshorts targets at working professionals in Tier 1 cities. Azhar shares that the app is increasingly getting positive response from millennials in Tier 2 cities too.
Several long-form journalism fans have despised the idea of Inshorts and similar apps, for stripping away of nuance in content. But the company clearly understands their market – Young hustlers who have no time.
In 1969, Nobel Laureate Herbert A. Simon wrote:
"…in an information-rich world, the wealth of information means a dearth of something else: a scarcity of whatever it is that information consumes. What information consumes is rather obvious: it consumes the attention of its recipients. Hence a wealth of information creates a poverty of attention and a need to allocate that attention efficiently among the overabundance of information sources that might consume it."
Simon, in this paper, referred to information flood in the computer era, but the theory remains relevant in the case of an evolving pattern of information consumption by humans today. That said, reports also hint that we still have a penchant for long-form narratives, despite the 8-second mark – given the quality is interesting and engaging.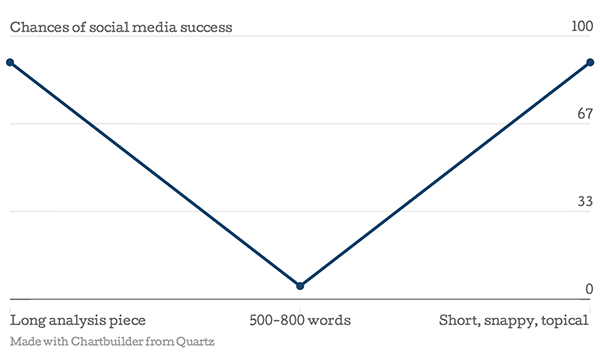 So if you've come to the end of this 1000 word article, kudos for pushing your attention span a little farther. And we'll strive till Inshorts seasons others into reading at length.
Bringing you independent, solution-oriented and well-researched stories takes us hundreds of hours each month, and years of skill-training that went behind. If our stories have inspired you or helped you in some way, please consider becoming our Supporter.