"Intelligence and capability are not enough. There must be the joy of doing something beautiful." – Dr. V
On October 1, in the city of Vadamalapuram in Tamil Nadu, Dr. Govindappa Venkataswamy was born. The eldest among five siblings in a farming family, he had seen deprivation of basic things from a very small age. He had lost three of his cousins due to pregnancy-related issues because they couldn't get treatment on time- there were no doctors in the village. That's when the seed was sown inside him- to become a doctor and serve the needy.
Following his passion, Dr. V (as he is fondly called), qualified with an MS in Ophthalmology from the Government Ophthalmic Hospital, Madras. He then began serving as a physician in the Indian Army in the year 1945.
Three years into the service, he contracted a rare form of arthritis, where his fingers were twisted out of shape permanently and left him bed-ridden. He could neither sit, walk nor eat without assistance. But he did not give up. After gaining enough strength to get out of bed, he returned to medicines.  But he couldn't pursue his dream of becoming an obstetrician- something he always wanted to do.
Dr. V chose to enter another world- the world of eye surgery. Dr. V was appointed the HOD of Ophthalmology at the Government Medical College in Madurai, Tamil Nadu. After holding the post for 20 years, in 1976, he retired from performing eye surgery.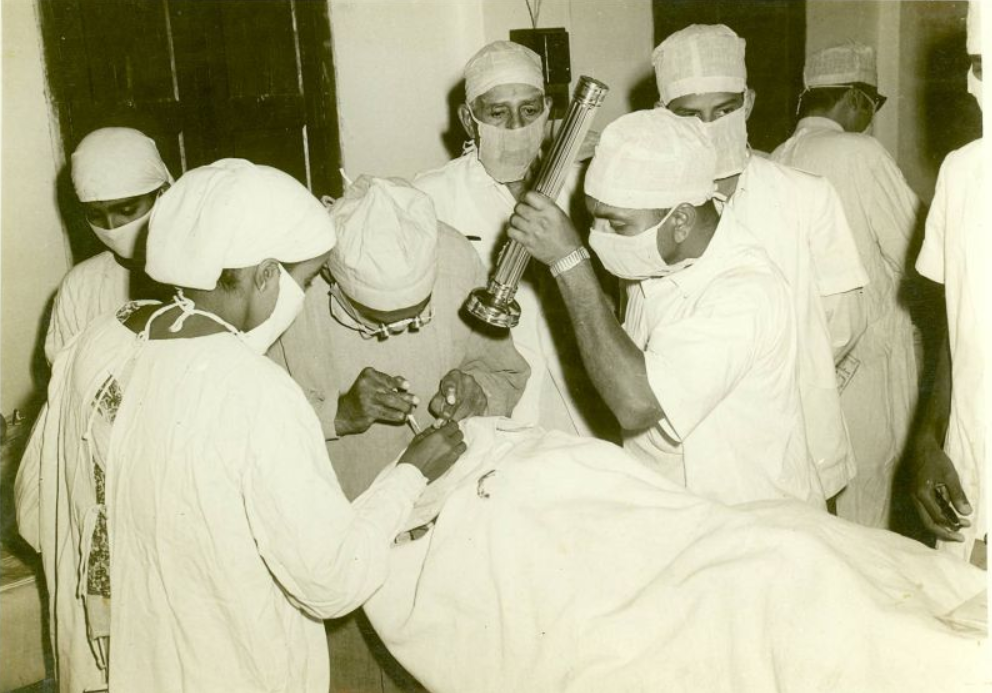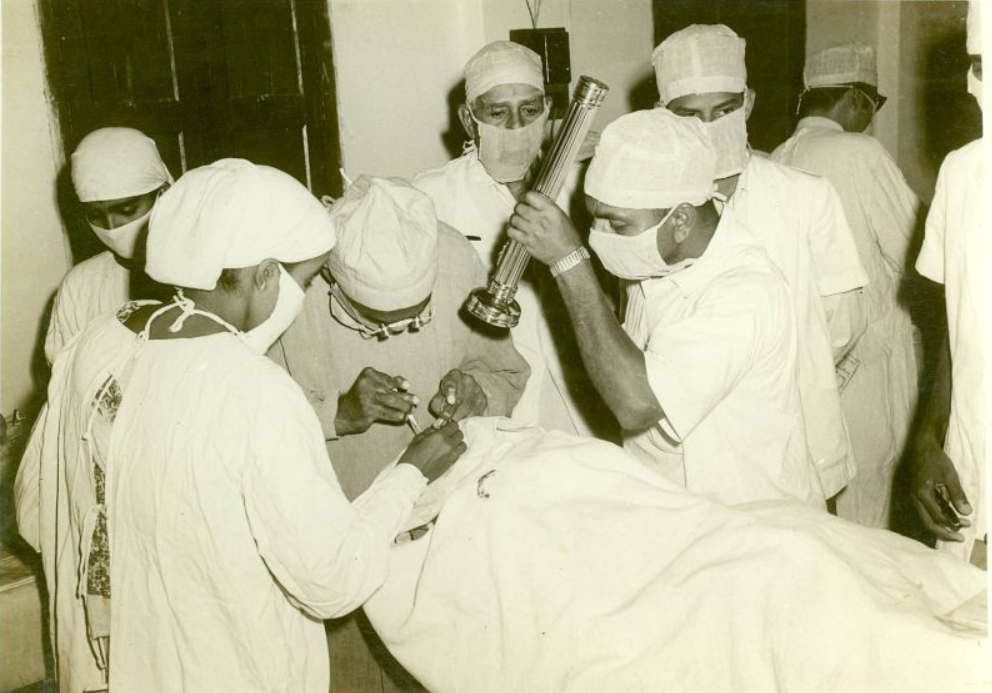 However, whenever someone would ask him about life after retirement, Dr. V would question, "What do you mean with retiring". His answer was so simple yet so strong. "As long as people suffer, you do not retire."
Dr. V devoted his life after retirement in service of poor people in India- eliminating needless blindness. India currently has 12 million blind people against 39 million globally- making India home to one third of the world's blind population. Among them, cataract is among the major causes of blindness.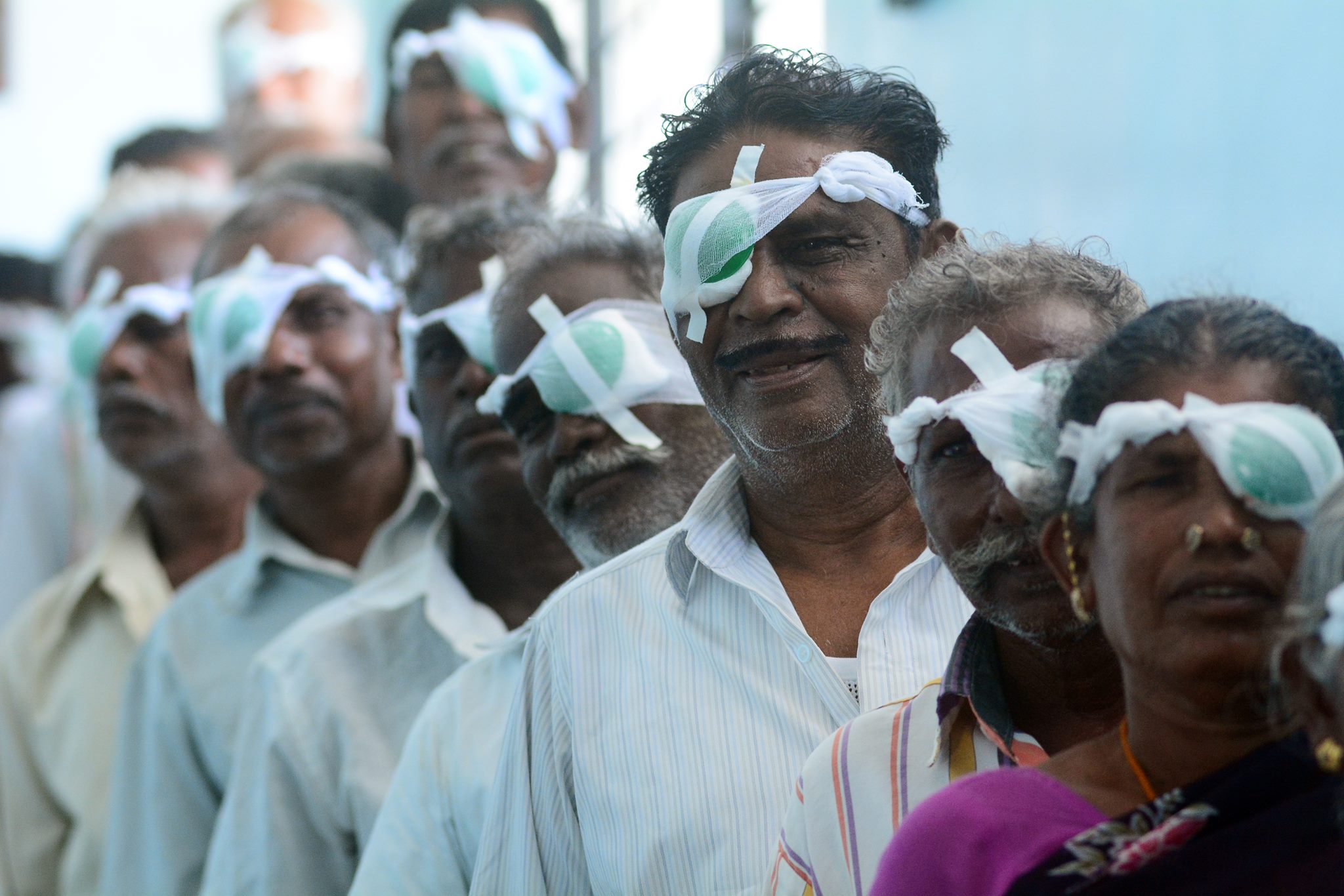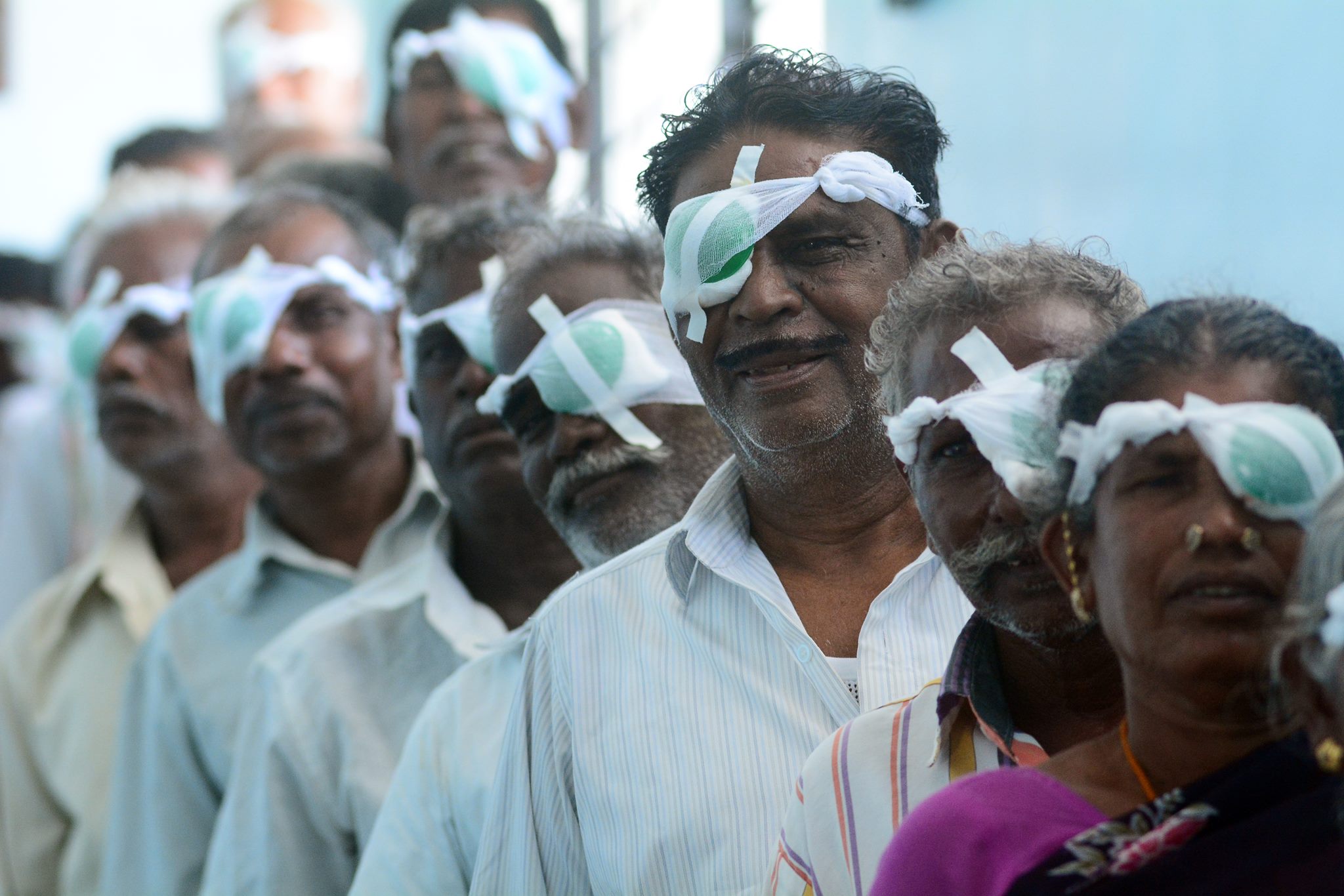 Dr. V founded the Aravind Eye Hospital in Madurai along with his four siblings, mortgaging their houses, pooling in their savings and also their jewels to serve the people in need. He began by establishing an 11-bed hospital out of a rented house. Six beds reserved for the patients who could not pay and five for those who could pay modest rates.
Today, Aravind Eye Hospitals is known as the largest provider of eye care in the world. What started out of a rented house with 11 beds now has 4,000 beds and includes a network of 7 tertiary care eye hospitals, 6 secondary eye care centers, 6 community eye clinics and 70 primary eye care centers in South India.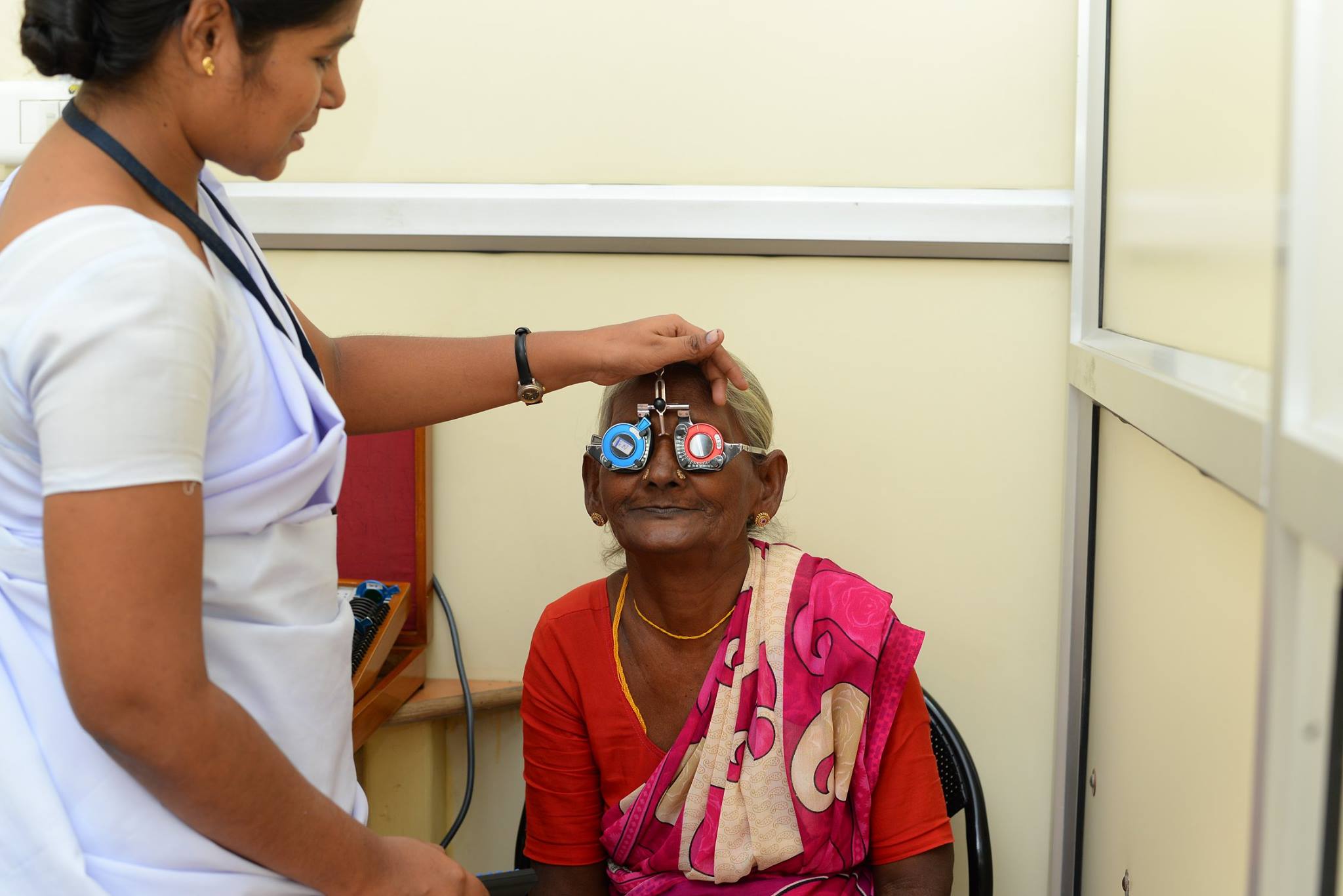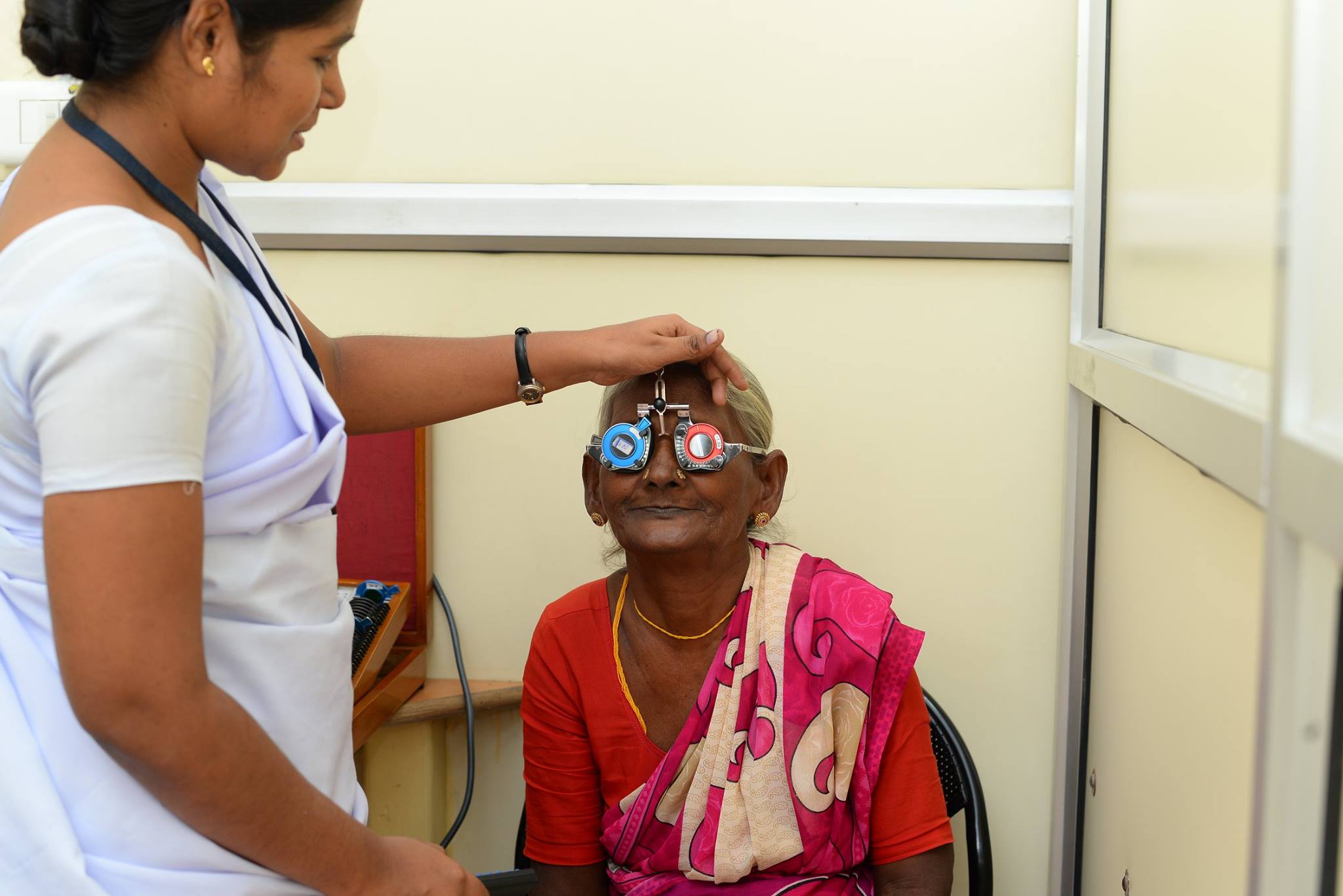 Even with drastically twisted and froze his fingers, like the gnarled branches of an old tree, he performed around one lakh sight-restoring surgeries.
Dr. V is known for building such an institution which has restored sight to millions of people. Since inception. Aravind Eye Care System has seen over 55 million patients and performed over 6.8 million surgeries, with 70% patients paying little or nothing. 
In 1973, he received Padma Shri from the Government of India, for developing and pioneering the concept of eye camps. Dr. V is not with us anymore but his passion and dedication to serve the people of India still breaths in his hospital. We feel proud to have had a gem like him in our country. His dream and legacy will continue to prevail.
Bringing you independent, solution-oriented and well-researched stories takes us hundreds of hours each month, and years of skill-training that went behind. If our stories have inspired you or helped you in some way, please consider becoming our Supporter.