­­Eleven years ago, he killed his uncle over a trivial matter and was convicted. But today, his life comes full circle as his only aim is to save lives and support the needy.
Meet A Sukumaran, a resident of Pattambi in Kerala's Palakkad district. In 2007, he killed his uncle in a fit of rage, when they had an argument over a mobile tower near their house. But just the next moment, he called the police himself, informing them of the incident.
"The moment my uncle Vasu's blood fell on me, I felt guilty. I called the police and waited till they came," he told The Indian Express.
On October 28, 2010, the Palakkad district court sentenced him to life imprisonment and Sukumaran was put behind bars in the Kannur central jail. Because of his act of rage, his uncle's entire family was orphaned- his wife, two sons and a daughter. It was not easy for Sukumaran to forgive himself.
Life took an interesting turn for him in December 2014 when he read a newspaper report about a couple in Thrissur, named Arya Maharshi and Simi, who had donated their kidneys to ailing patients who were non-related to them.
To 'try and atone' for his sins, he wrote to Maharshi, expressing his desire to donate his kidney.
Sukumaran met the couple who told him about a 26-year-old man named Sreekumar who needed a kidney. But when Sukumaran wrote to the authorities about donating his kidney, the Prisons Department of Kerala replied to him saying that the rule doesn't allow a prisoner to donate an organ.
During the entire process of interacting with the Prisons authority, Sreekumar passed away from kidney ailment. Sukumaran was heart broken but he decided not to give up. So he wrote to the authorities again, this time addressing the then Chief Minister Oommen Chandy and the then Home Minister Ramesh Chennithala.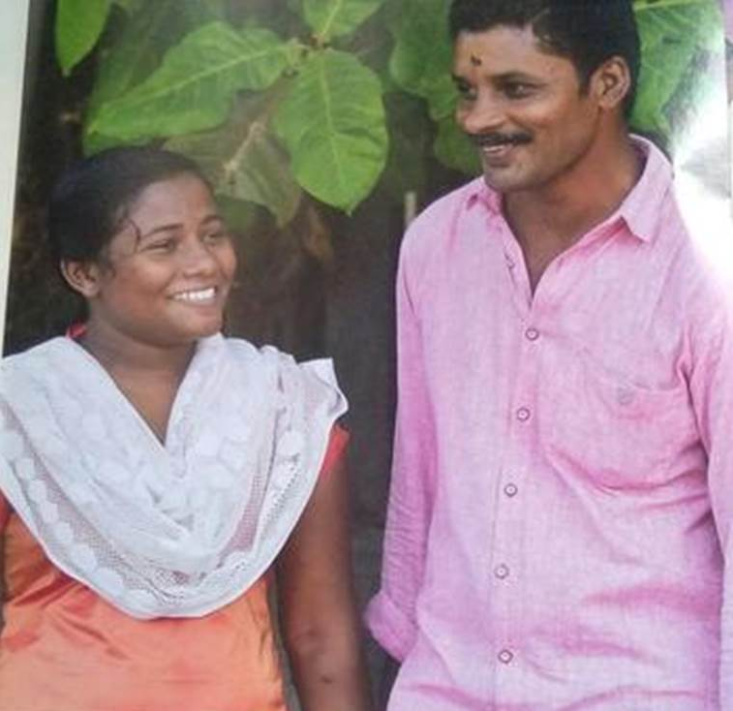 Once his letter reached them, his request was transferred to the Law Department. In July 2015, the Law Department decided that there was no reason why a convict could not donate his/her organs. A year later, the state government issued an order to this effect.
In October 2015, the Kerala High Court commuted Sukumaran's life sentence to ten years, citing his good conduct and he was transferred to the open jail in Thiruvananthapuram. He was released in July 2017.
"Although I had fought for a prisoner's right to donate organs, I could not do so while in jail. After being released, I went to Santhi Medical Information Center in Guruvayur, which helps people who need kidney transplants," says Sukumaran.
He met 21-year-old Princy Thankachan who had been undergoing dialysis for five years. Sukumaran donated his kidney to her and also helped raise moeny for the surgery through crowd funding. The surgery was successful.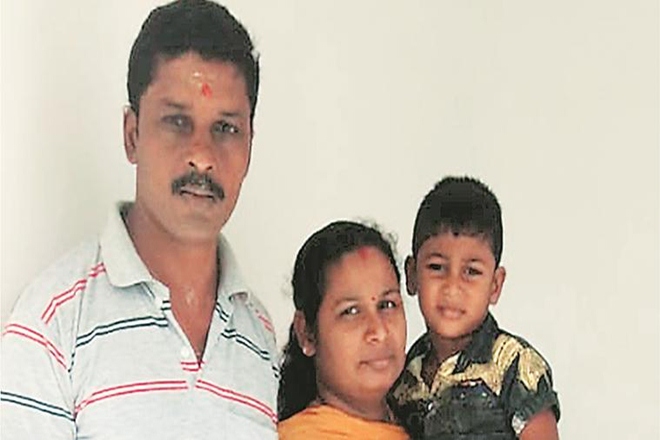 While in jail, he was estranged from his wife and two children. Sukumaran began living in a lodge in pattambi after his release where he would do odd jobs to mke ends meet.
Last August, when he tried to contact his fellow convict A Basheer, he was informed that he Basheer had died of cardiac arrest, leaving behind his ailing wife Samitha and a four-year-old son. Samitha was suffering from appendicitis and there was no one to take care of her.
That's when Sukumaran began taking care of her and her son. He arranged money for her treatment and took her in his life after she left the hospital. The two live together in a rented home near Pattambi and plan to legally get married soon.
Bringing you independent, solution-oriented and well-researched stories takes us hundreds of hours each month, and years of skill-training that went behind. If our stories have inspired you or helped you in some way, please consider becoming our Supporter.