Back in November 2013, a 14-year-old boy broke record in a Harris Shield match for Rizvi Springfield School by scoring 546 off 330 balls. Yesterday, he debuted for India against West Indies in Test cricket and scored his maiden century as the youngest Indian test debutante.
The journey of this phenomenal teenage cricketer Prithvi Shaw– who is 18 years 329 days old- is nothing less than a roller-coaster ride. In a matter of a few years, he rose through the ranks from school cricket to international- courtesy the combination of his talent, hard work and passion.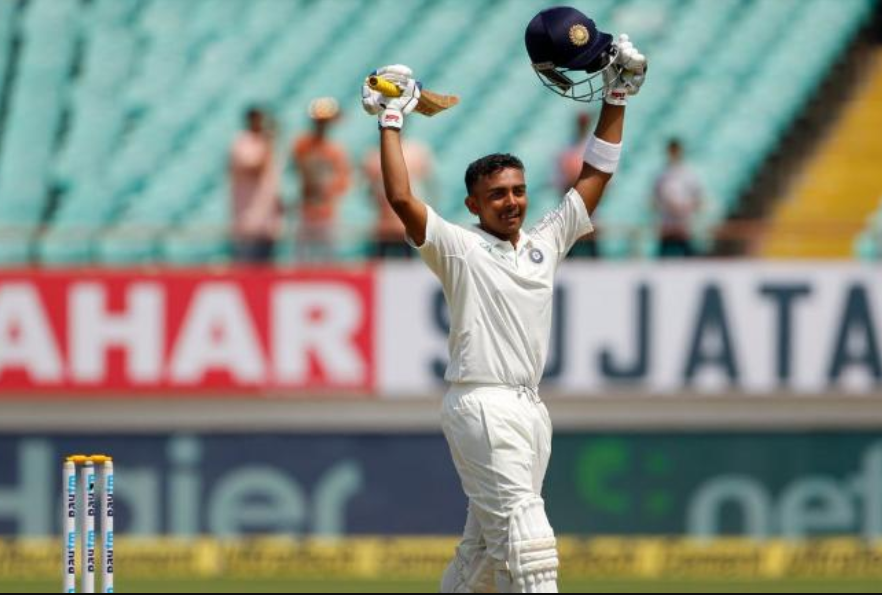 "He batted like someone who has played 50 Test matches. He is an unbelievable talent and hopefully if he is nurtured well, he will serve Indian cricket for a long long time," chairman of selectors MSK Prasad told PTI after the teenager's smashing hundred on debut.
Prithvi's cricket journey started as a three-year-old. He lost his mother at a very young age which made him face the harsh realities of life very closely. However, he grew up into a strong individual- someone who knew what he wanted to do.
It began when his father, Pankaj, discovered the spark and talent to play cricket. Pankaj wanted to become a cricketer himself but restrained because of family responsibilities and financial issues. But when he saw the zeal in his son, he was firm- he would not let another dream die. He sold his small garment shop to get enough finances and pushed Prithvi towards his dream.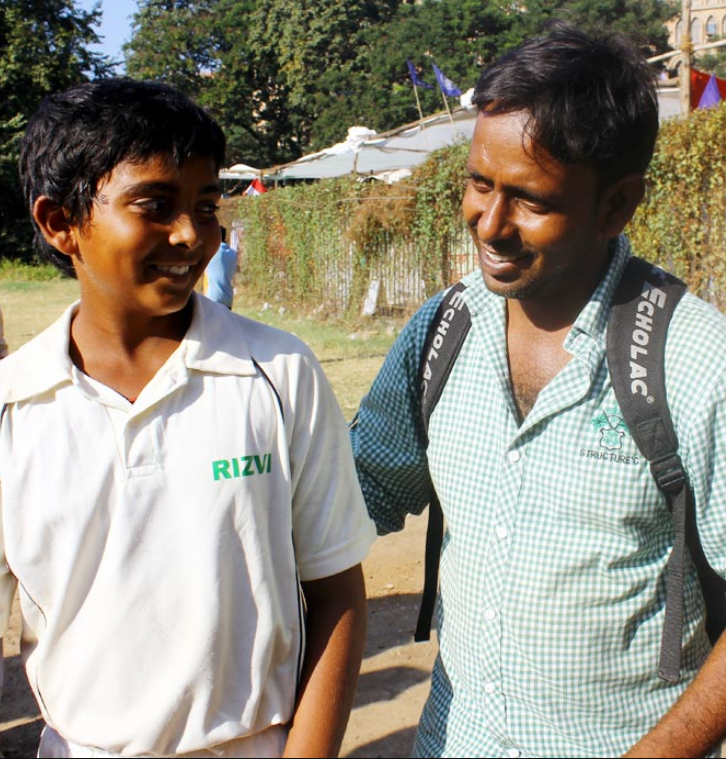 "My father has made so many sacrifices for me. I dedicate my Test cricket century to him. Without his dedication and sacrifices, I wouldn't have been what I am today," said Prithvi.
The father-son duo would get up at 4.30 am, take the 6 am local from Virar to Bandra to attend the early morning training session at the MIG ground. At that time, Sachin Tendulkar was in the latter half of his career and would go to the MIG ground regularly.
"When a little boy is taking a 4 am train from Virar to Bandra, trying to get into those insanely crowded compartments where at times people protest if they see huge kit-bags, it prepares you for a tough life," said Prashant Shetty, Prithvi's coach at the MIG Cricket Academy (Bandra).
Soon, Prithvi became a renowned name in the Mumbai grounds. He would score runs at every level and not get intimidated even from a fast bowler from senior club teams. This routine continued for seven long years and the determination just grew more.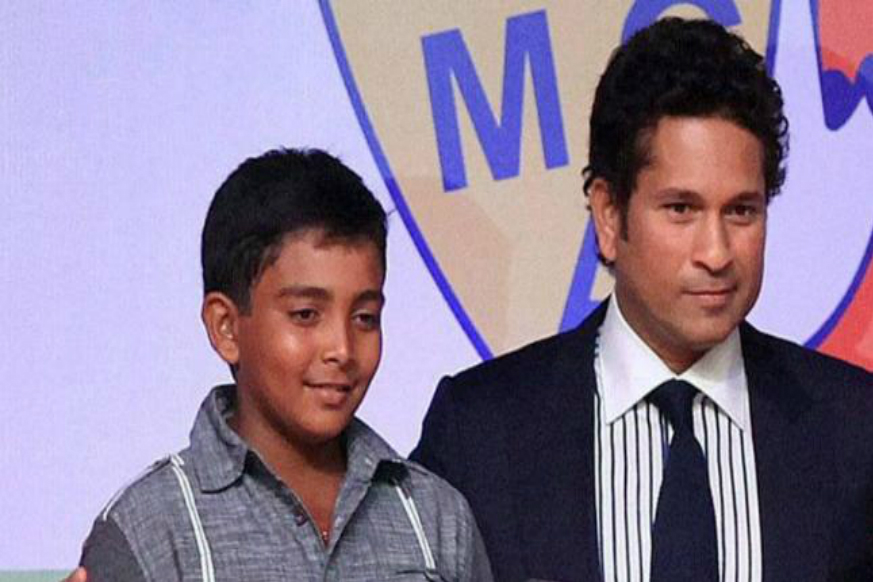 Finally, in 2010, his talent was recognised by Nilesh Kulkarni, former Mumbai and India left-arm spinner. As a 11-year-old, Prithvi received his first remuneration when Kulkarni's sports management firm offered him an annual stipend of Rs 3 lakh. Seeing his batting skills and determination, a local corporator gave him and his father a flat in Santa Cruz to cut down the time they would take to commute from Virar to Bandra.
Tables turned when the former Hampshire cricketer Julian Wood got impressed by Prithvi's skills and invited him to United Kingdom for a stint in his academy. Finally, in 2013, Prithvi went to the UK and proved Wood right by scoring a century on his debut itself- while representing the Cheadle Hulme school in Manchester. During his two month stay in the UK, he scored 1,446 runs.
After returning to India, Prithvi was given the captaincy of the Mumbai Under-16s. Since then, there was no looking back.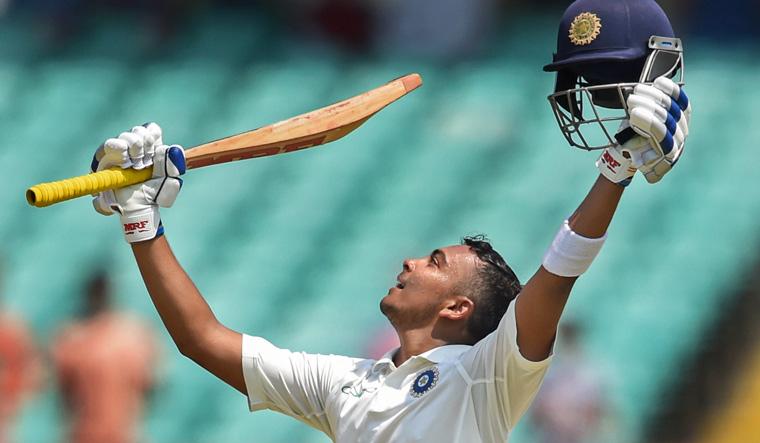 In November 2016, he was a part of the India Under-19 team that won the youth Asia Cup in Sri Lanka. Two months later, he made his Ranji Trophy debut in the semi-final against Tamil Nadu and scored a second-innings century, taking his team to victory. And at 17, he became the youngest player to score a century on Duleep Trophy debut, a record previously held by Sachin Tendulkar.
"I remember when I first saw Prithvi as a nine-year-old. For a kid standing barely at four feet, the impact of the bat hitting the ball was so different. He was a special talent," said Makrand Waingankar, a veteran cricket analyst.
From the suburbs of Mumbai to conquering the world on the cricket ground, Prithvi has come a long way. We are so excited to see him make the world his playground, a place he can conquer.
Bringing you independent, solution-oriented and well-researched stories takes us hundreds of hours each month, and years of skill-training that went behind. If our stories have inspired you or helped you in some way, please consider becoming our Supporter.