The Inception: How it all begun
I hook myself up on my desk at 10:53 am in the morning to some good music before I start the first interview of the day with Gunjan. 11:00 am, I call her.
I was told that Gunjan is the brain behind Cossetbox.com, a period subscription box. What this means is that if you're a woman, Cosset will send you sanitary pads, comfort food items and, and other goodies every month right before your periods begin. Which is a really fun way of sending yourself cute stuff for times that you know you're going feel stressed in.
But I was in for a surprise. Here's what happened.
"Where do I start from?", was her question when I asked her to introduce herself for starters.
"Where were you born?," I said, to help her out with a point where most things begin from.
"Oh all the way back there?"
"Nothing like getting the whole picture", I said and allowed her the pause needed to contemplate about where she should begin from.
"So I was born and brought up in Bombay" she begins.
"Where in Bombay?" I interrupt.
"Oh Thane!"
"Well that's not Bombay, that's Thane", the arrogant Bombay dweller part of me speaks up. We chuckle, take a moment to appreciate the broken ice and move with the conversation.
The Fathoms: Deeper layers, the sweeter ones.
Born and brought up in Bombay (ahem..Thane), Gunjan is one interesting personality. Working hard, I believe was a part of her DNA. As a young child she took up swimming and took it up in a big way. Thanks to the slightly lenient approach to stories that Chaaipani has, I was able to discover the side of Gunjan that was otherwise buried under layers of everything that happened after her college ended.
"I was a long distance swimmer and I have done pretty well I guess"

She begins her story as we explore more about her swimming accolades. Sprint swimming, the kind that Michael Phelps does and long distance swimming are two sports that require very different skill sets each. Sprinting is all about giving it your 110% percent in those 20 seconds while long distance swimming is something that shakes you to the core testing your stamina, your endurance and your sanity by making you swim for 12 hours straight.
The test of whether you're fit to be a long distance swimmer starts from an event that happens along the coastline of Mumbai where you start from a point near Ali baug all the way down south to the Gateway of India. A 36 kms stretch covers pretty-much the complete coastline of Mumbai.
She would begin swimming this stretch at 12 in the night and reach the other end early in the morning. And this is just a starter. The Strait of Gibraltar is the answer when I ask her to zero down on the one long distance swim she would always remember for the rest of her life. Oh and by the way, we're talking about the early and mid 90s here when she was still in school.
"The experience was mesmerising. I saw a turtle the size of a dining table and most of the marine animals wouldn't bother as you passed by."
Swimming in the middle of the sea is a far more exciting adventure than just being in a pool is what she explains as a hinge to her passion for long distance swimming.
"So what's the most difficult part about long distance swimming apart from the physical endurance" I ask, just so I could know her a little more.

"It's the uncertainty", is the direct answer as if that was one thing she dreaded about it.

"We had no way of knowing how long we had been swimming, how far we were from the destination or what time it was. All we would have, was a boat ahead of us that would guide us in the direction we had to go to. If the tide would favour us, it would take say, 5 hours to get somewhere, if it didn't, maybe 7, and if the tide was against us, the swim could be as long as 10 hours and rarely did we know what it was going to be like"
Gunjan is also a trained mountaineer and the receiver of the National Adventure Award, an award given by the Government of India and is only one level below the prestigious Arjuna award which is the highest medal of honor given to a sportsperson in India.
That makes her a person kick-ass enough for people like me to get off of our seats and give our fat filled bodies a little jiggle. Her parents would wake up at 4 in the morning. Her mom would cook her two tiffin to last her through the day, he dad would drop her to the swimming pool then return and then go to the office. She would swim for four hours every morning and then two hours every evening. And listening to her routine made me tired.
"They're the directors of my life, I am just an actress," she says explaining how it wasn't just her who was into swimming, it was the whole family. Now that's the thing about families, they're not only a constant source of inspiration and motivation but are also equal stakeholders in whatever we achieve in life.
"Now that I have my own place in Mumbai, I really want to bring all my trophies but they wouldn't let me. They consider those fruits to be as much theirs as they are mine and I do agree with them on that one", Gunjan tells me as we make a move to the present day. Oh and before we make the jump to the present day, you might like to know that she participated in a swimming competition in Pune 6 months after the birth of her first child, and came second. What's your excuse for snoozing the alarm?
The Surface: how everything led to today.
Cosset, Gunjan's company, is something born out of her personal experiences and pain points. Periods were a difficult thing to deal with as such and the hassle of remembering to stock up sanitary pads well in advance was another headache. To top that was the social taboo that a lot of women face and even if you ignore that, it was an inconvenience for others to run around for your sake.
This is where the idea of a subscription box came in. And Cosset is about designing a whole experience around the purchase of sanitary pads. They also send goodies and comfort foods along with the regular supply that you choose for. Chocolates and cookies that help lift your mood up.
The internet is flooded with PMS and period jokes and as she tells me about the service, I can only wonder why no one did it before because it suddenly sounds like the most obvious business idea.
Cosset is also planning events around the general awareness about menstruation from people who are qualified to talk about it and parallel awareness programs.
As we talk more about what she has been up to, I realise that her early life with sports has taught her lot that she knowingly or unknowingly uses for running her company. The diligence, the discipline, being proactive, the persistence are all qualities that are a gift of her sportsman spirit.
Cosset started taking shape when Gunjan left Mumbai and came to Ahmedabad for a year when her husband was pursuing a year long executive MBA program from IIM-A. Leaving her job behind was a conscious decision she took in the backdrop of the fact that she hadn't really been able to spend any quality time with her son since he was born. Mommy guilt. 
But this move, and her constant interactions with the faculty and the peer group at IIM-A gave her the much-needed perspective to start a business.
Cosset has launched today and if you're a girl, we encourage you to try it out right away. Actually you're free to try it out irrespective of your gender but the value for money might vary depending on who you are.
The Take Away: some food for thought you can pack for home.
As we close to the end of the interview, I ask her, "what's that one thing swimming taught you that you still find useful for your daily life"
She gives it a good long thought, contemplating and sorting the hundreds of lessons she learnt and then gives this very calculated answer,
"Patience. I think it taught be to be patient. Sometimes in life, all that you could really do is continue giving in your 100%. Anything else would be detrimental to your own future. So yes, that would be the one lesson that has helped me through thick and thin for all these years."
After talking to her, I am now pretty sure I wanted to start training for a triathlon beginning tomorrow. If I do succeed, you'll read about it right here. If I don't, I will erase any evidence that I ever tried.
Also, Katie – NO.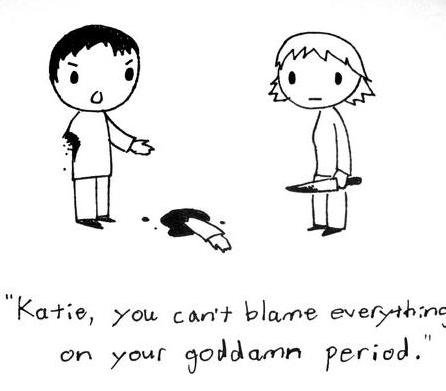 Bringing you independent, solution-oriented and well-researched stories takes us hundreds of hours each month, and years of skill-training that went behind. If our stories have inspired you or helped you in some way, please consider becoming our Supporter.