Kerala floods have been intensifying every day. This year's flood has been the worst since 1974 and has resulted in deaths of over 164 people, affecting millions. With over 60,000 people rendered homeless, Keralites are struggling with basic necessities such as food and water.
Funds from State and the Centre governments are flowing in gradually, but Kerala needs more help immediately. We urge you to stand up for people of your country right now, in the times when they need you the most. Here are some ways you can help:
1. Contribute to Chief Minister's Distress Relief Fund To Help Kerala Floods Victims
The Chief Minister of Kerala, Pinarayi Vijayan, has appealed to people to make contributions to the CM's Distress Relief Fund (CMDRF). You can make donations to this bank account:
3. Get in touch with collection centers to donate supplies
Here's a list of donation centers in different states. Please donate things in a condition that you would use if you were given by someone else in your time of distress. People immediately need essential items such as:
• Cooking utensils and dining utensils like plates and tumblers
• Household furniture like chairs and tables
• Rice and other pulses and cereals
• Containers for storing rice, other pulses, and cereals
• Footwear
• Mugs and buckets
• Sanitary napkins
• First Aid medicines/kits
• Candles and matchboxes
• Packaged food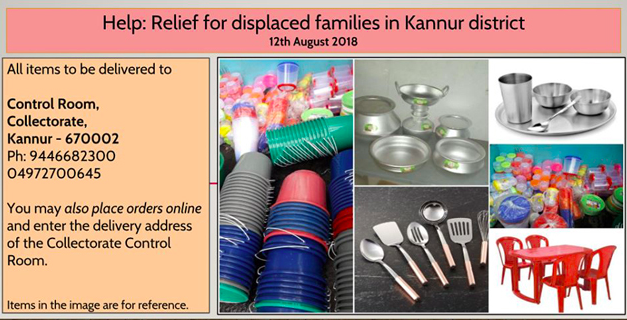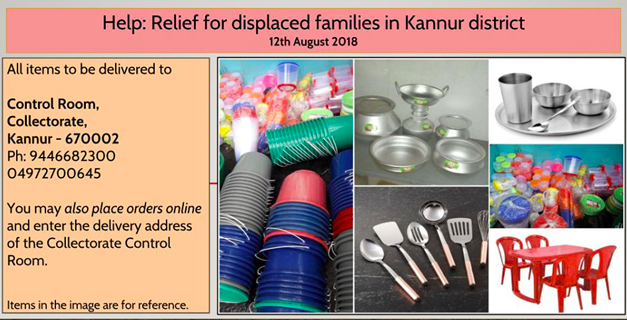 4. Shop things of necessities from Amazon's website and send it for people who need it.
5. Volunteer to help Kerala Flood Victims
Several NGOs, army, police, and others are constantly engaged in helping the victims of Kerala Floods. They need more help. You can volunteer to help them help others. Here's a request sheet with requirements for human resource support.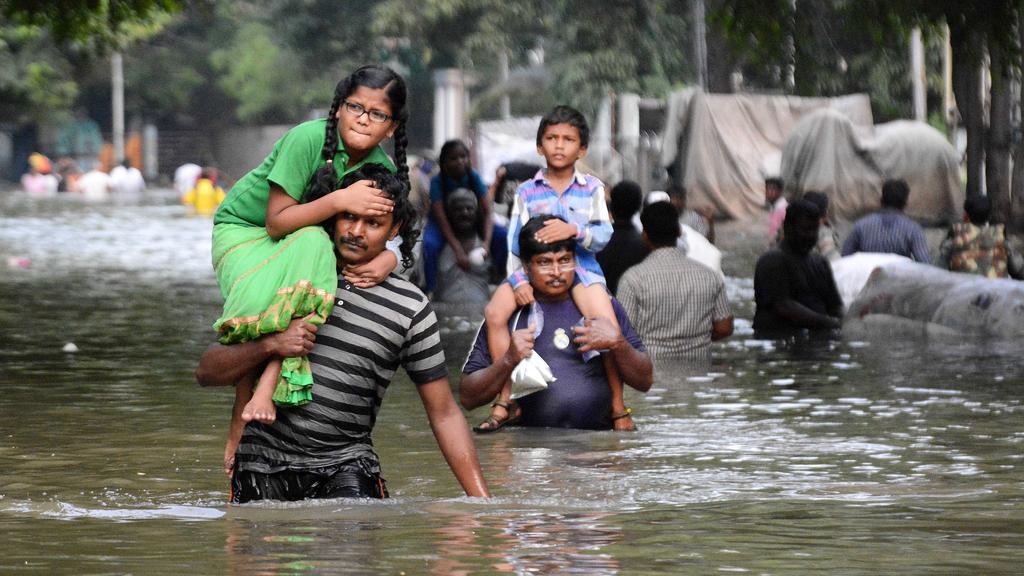 To help mobilize these resources a social media campaign #DoForKerala has been launched. Besides these, four collection points have been set up throughout the city of Kochi. You can contact the district coordinators by calling on these numbers 9809700000, 9895320567, and 9544811555.
If you know of any other organization working towards helping the flood victims, do mail us their details, and we will update this article. Write to us on contact@chaaipani.com