Who's the first man to step on the moon? Answer Neil Armstrong. Who's the first man to climb Mount Everest? Answer Edmund Hillary. Who's the first Indian to win Olympic gold medal? Abhinav Bindra.
Padma Bhushan and Arjuna Award winner Abhinav Bindra visited BITS Goa to deliver a talk on occasion of Pre Spree 2018 night. Few of his achievements- He was the first Indian to win individual Olympic gold medal in 2008 Beijing Olympic, he won gold in ISSF World Shooting Championships (2006) and he bagged gold in Commonwealth games (2010) held in Delhi. His exceptional achievements have inspired many and they have been serving as a driving force for many to represent India in various international events.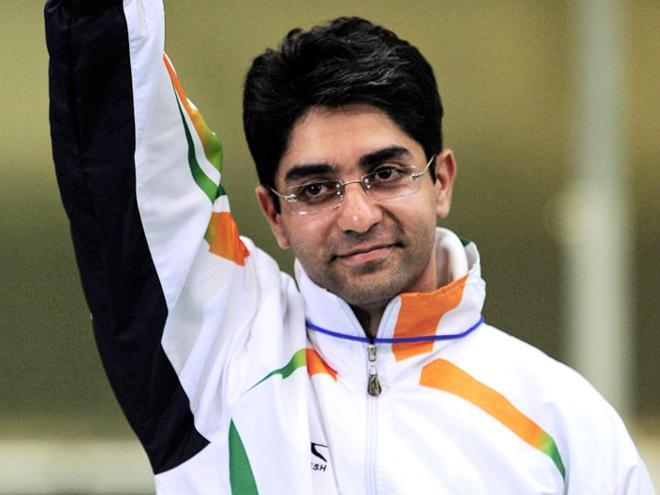 Here is a short interview with the shooter at Spree-2018.
 Q: Do you think our performance as a country is doing justice to our capabilities in the field of shooting?
Abhinav Bindra: In the field of shooting? We are doing exceedingly well! I think we recently did well in the World Cup and progress is being made. We are at a good stage in this field, it's all going in the right direction and hopefully we can keep the momentum going.
Q: What benefits do athletes have training abroad rather than in India?
Abhinav Bindra: Well, I think it's about the better infrastructure and facilities which are needed to create a top athlete. I think that is something which is lagging in India. That is why our athletes have to go overseas to avail those facilities. That's what the status is at the moment. It's not the ideal situation.  Going abroad should always be Plan-B and not Plan-A. All the facilities should be available at the door. But it is how it is right now.
Q: You have experienced highs and lows in career. What advice would you give to athletes who are going through a low point right now?
Abhinav Bindra: I think it's a matter to continue to persevere and to resist and not give up. I believe when a person is going through a low time whether it's in sports or anywhere else, sometimes a breakthrough is just around the corner it's just about hanging in there a little bit longer. I think a person who actually wins is somebody who hangs in there when the going gets tough. It's about never giving up.
Q: Young talent is emerging in the sport of professional shooting. Any particular shooter you are following?
Abhinav Bindra: Oh not just any one, I follow everybody. When it comes to shooting we have a lot of talent, a lot of young talent is coming through and I really expect that the young talent will continue to do well and get till the highest step of the podium at various events. There's a lot of talent, I don't want to name a particular person. But I think there's a tremendous amount of talent emerging when it comes to shooting.
Chaaipani is the official media partner of SPREE-2018, BITS Pilani- Goa
Bringing you independent, solution-oriented and well-researched stories takes us hundreds of hours each month, and years of skill-training that went behind. If our stories have inspired you or helped you in some way, please consider becoming our Supporter.