It's the election year for Gujarat and goes without saying, preparations are in full swing. For a notorious bunch, it seems, renovation activity plan includes scribbling walls of Ahmedabad with hateful messages. In April of 2017, wall writings with 'Love Jihad' slogan popped up overnight in several places of Ahmedabad. These messages by the anonymous artist(s) warns Hindus to keep their daughters safe from Love Jihad. Beti Bachao slogans have been modified to 'Beti Bachao, Kona thi? Love Jihad thi' (Save girl child, from whom? From Love Jihad)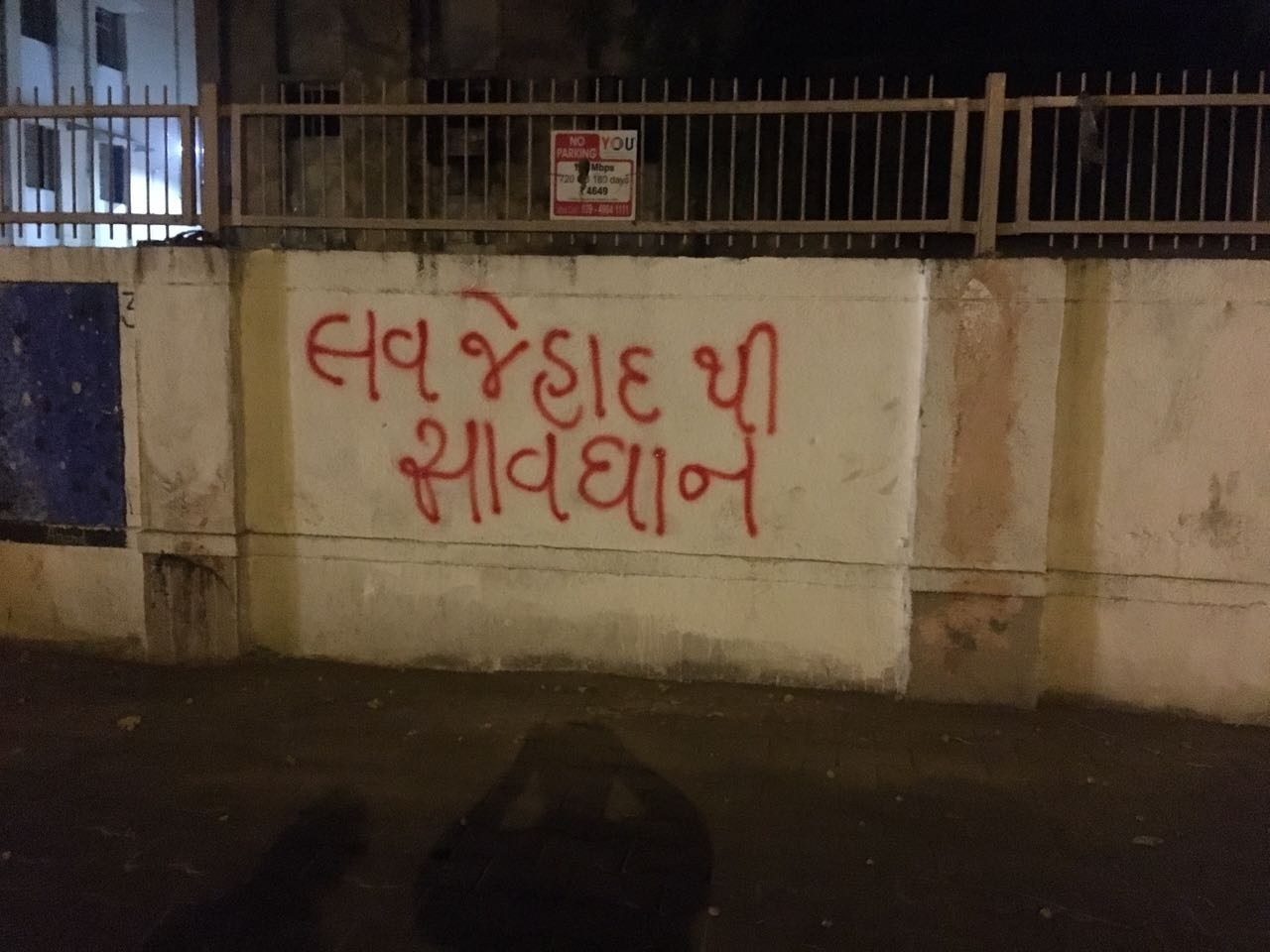 While most of us walked past, some of us must have felt infuriated, but chose to walk past too, anyway. For Avni Sethi, Ahmedabad-based Kathak dancer, this wasn't as easy. She had to react and so she did. But rather gracefully!
On the backdrop of badly scribbled walls, Avni danced on 'Jab Pyaar kia toh darna kya' from Mughal-e-azam at 5 different spots in Ahmedabad.
She told Ahmedabad Mirror,
"I didn't put much thought to the repercussions. How and why will someone be harmed by a girl dancing on the road? I have utmost faith in my
art
form and being a creative person this is how I present and show my disapproval."
"We are at a point where the only way to protest is through our body", she says.
Several people are showing Avni with empowering messages and as many are still spewing hatred. More power to you, Avni!
Bringing you independent, solution-oriented and well-researched stories takes us hundreds of hours each month, and years of skill-training that went behind. If our stories have inspired you or helped you in some way, please consider becoming our Supporter.