This post is a part of a collaborative project by Janhit Jagran and Chaaipani.
If you're just out of school, the following will happen. If you're a working professional, you're might or might not be struggling with this. And if you're neither of the above, you're where Vivek Kumar is today. No, not physically, mentally. Satiated to have found the sweet spot in your work.
A Bihari Boy, an Engineer, an Alumni of Gandhi Fellowship & TISS, Vivek Kumar walked balancing a parent's dream and his own materialistic anxiousness of an unformed, unsettled clay mold. He accepted his parent's expectations as his own aspirations. There is a lot of inspiration out there calling out to us about how glamourous the walk is "the one" who pursue their aspirations, become entrepreneurs, but only those who did take that step realize how difficult it was for them to walk through that pyre of struggles and find a drive that pulled them through to the other end.
When Vivek became financially independent, he realized that he didn't have the audacity to do what he would enjoy doing. He aspired to become a Filmmaker.
The trouble as I'd ideally like to put it is that we're not brought up as risk takers, we're asked to play safe as children, and when we get out of the system, it doesn't always work when we play safe. He arrived at the belief that, albeit unwillingly, you become a prisoner of what your CV (Curriculum Vitae).
"Our schools do not allow us to be curious enough to pursue our real interests.  I was so confined to books and academics that I suppressed my aspirations and passion. There were no real conversations happening with us as children."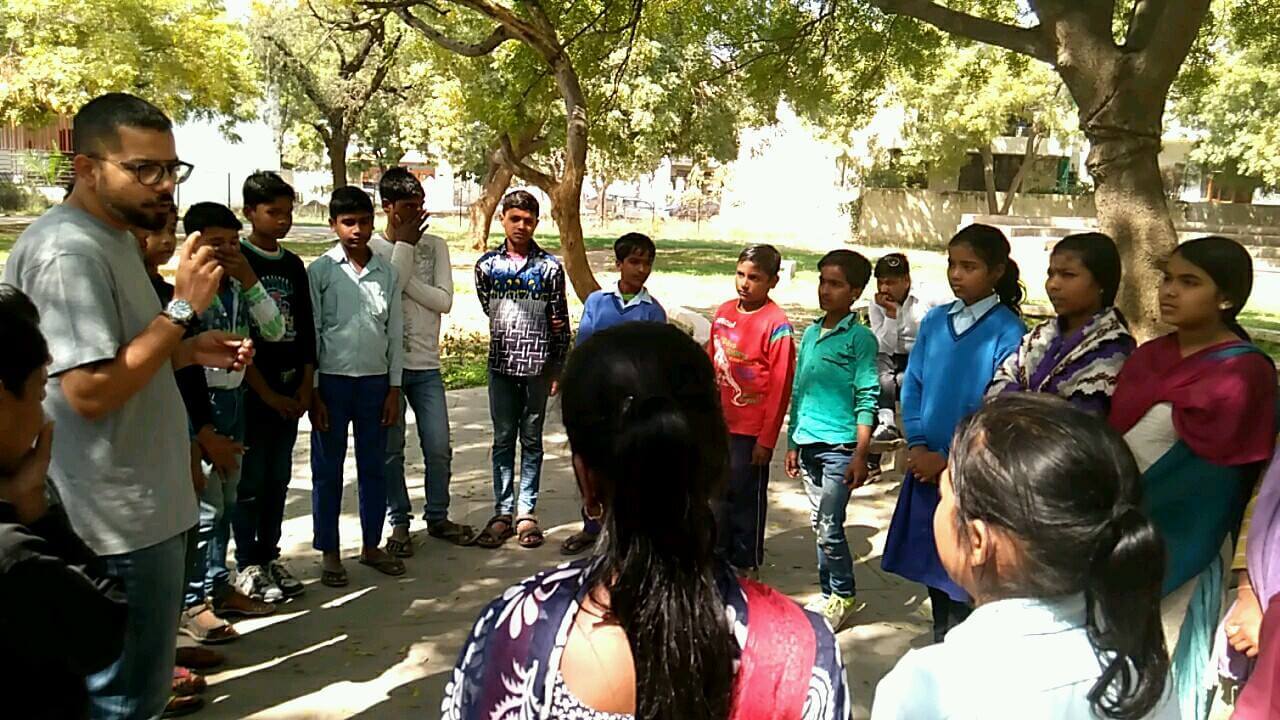 A Potential Beginning of Kshamtalaya
Vivek became a Gandhi Fellow after volunteering at a school for visually challenged.
During his days in Gandhi Fellowship, he learned that current Education System has never helped him to stand for his own dreams. His potential remained un-nurtured in schools. Later Vivek moved to Uganda where he replicated the Gandhi Fellowship Program, He says that this was equivalent to high-quality executive experiential MBA Program as it involved setting up a high-quality leadership program in a very different cultural context of Uganda which involved everything from Fundraising to getting people on board to buying printers and fixing all little and big things.
Despite decent schooling, he was still unable to stand for himself and advocate his aspirations. How can one expect that the systematically oppressed underprivileged children would be able to do the same?
"The literacy rate is less than 11% in the Village of Bakhel. A village which is so close to Udaipur, isn't on the local map and the universe is constrained to the boundaries of Kotra. A city like Mumbai doesn't even exist for them!"

"The Central Aim of Education is to build the potential of our upcoming generation. And that aim is different what schooling as a process is. Knowledge in Hindi means "vidya", hence schools are called 'Vidyalaya'. These days Schools have successfully become centre to impart information. But sadly enough, they have also become a place where children become de-skilled and de-linked with nature and the real world. Having said this it was found that although schools were successful in imparting information, there was immense gap in creating the enriching space where true potential is nurtured in less reach out area. To fill this gap  we wanted to build  and nurture children's potential from the core. That's where Kshamtalya came into existence . We named it Kshamtalaya, because 'Kshamta' in hindi means 'Innate Potential', An enriched learning space where we believe that every child is capable of reaching out to the skies with immense confidence in whatever they are aspiring to do."
The First Step
Vivek had worked with communities and with teachers before Kshamtalaya happened. He had dealt with their indifference and the subsequent embarrassment he felt because of that. He expected it in Kotra and was prepared for it.
"77% of children drop out after grade 8th and the reasons were not academic."
It was very difficult for him to mobilize the community as a partner, and build a team that shared his ethical code. As an outsider, it was difficult to align with the present large systems, gain trust and get them involved in a solution he proposed. Kotra being alienated, both socially and geographically added to his woes, but things did turn around.
"Problem is that our aim of education and its delivery is by far very disconnected."
You can't blame the consumer if your product doesn't sell – but many in the social sector do that. We need to understand that the problem is not with children or with pedagogy. So Vivek integrated curriculum of 180 hours, divided into 3 sessions per week.
The Government's Effort
Education access has increased due to RTE (Right to Education), Sarva Siksha Abhiyan, and RMSA (Rashtriya Madhyamik Sikshan Abhiyan).
"Policies have been framed in favor of a child's development but the programmes need to be streamlined. They need to focus more on specific deliverables and on Monitoring and Evaluation."
Yay! for Small Victories
To make the model more sustainable, Vivek says,
" One cannot always be dependent on grants. Hence to generate the revenue we work with private schools and work with government schools for free. We are trying to learn from best practices around. We procured our seed funding from Educate for life and they have been a source of inspiration. Wipro and Pravah and TFIx has awarded us respective fellowships which have helped us in all ways possible to grow.
The number of kids dropping out has decreased. Attendance has increased by 5%.
If you want to understand something try to change it. Kshmtalaya is highly democratic space for self-exploration. He concludes the talk by thanking his team members- Alokesh, Pooja , Richa, Neha and Aditi as he strongly believes no change is possible without a strong team and they are the foundations for the growth.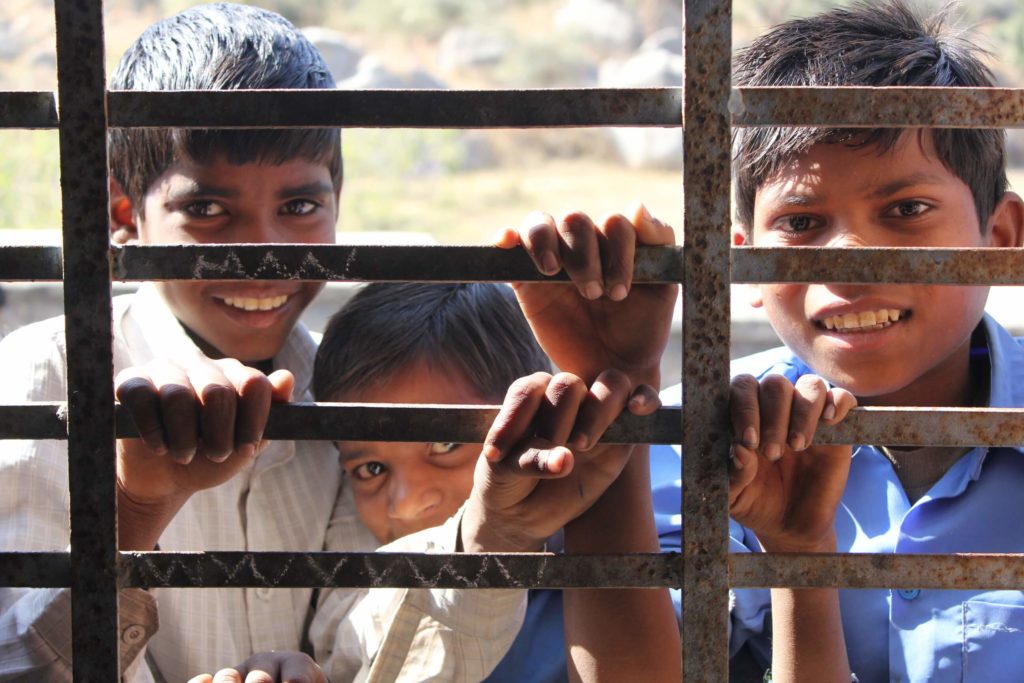 Janhit Jagran is currently accepting entries for ideas that solves a social challenge – projects that solve societal problems through entrepreneurial, creative solutions. Winning projects will sign up for the incubation program and avail funding facilities. Click here to participate.
Bringing you independent, solution-oriented and well-researched stories takes us hundreds of hours each month, and years of skill-training that went behind. If our stories have inspired you or helped you in some way, please consider becoming our Supporter.