With scant rainfall during monsoons being a feature almost every year, villages in and around Nanded and Beed districts of Maharastra face an uphill battle to ensure availability of water to meet their daily needs around the year.
The unavailability of water impacted almost every activity to be undertaken in the villages – be it a daily problem like basic hygiene or more celebratory ones like marriage functions in these areas. A trek of over 2 kilometres to get access to drinking water, meant that a lot of the villagers' time  and resources went into procuring this basic of needs.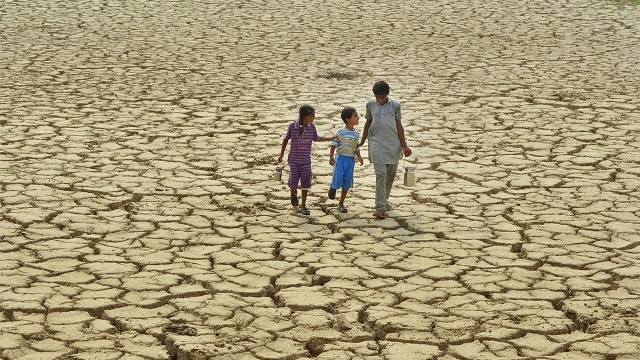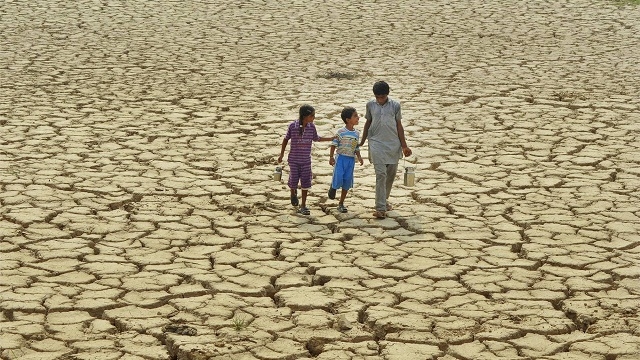 A Nanded based non governmental organization (NGO), Sanskruti Samvardhan Mandal was grappling with this problem, as it looked to positively impact the lives of over 30,000 families in 10 blocks of Nanded and Beed, through its multidimensional activities.
While they identified ways to resolve the issue, which would be through procuring tanks with a capacity of 3,000 litres for each village, the problem remained that there was no way for them to afford the capital outlay, for such an expense.
In stepped Mumbai based Young Volunteers Organization (YVO), an NGO run by 800+ young working professionals, with the aim of helping upskill and make self sufficient, communities which are at a disadvantage.
Started with the aim of getting young individuals to get into the habit of contributing back to society, with a donation of just Rs. 306 per month, the NGO collected the 1,42,000 needed to equip 8 villages of Nanded district with 3000 litre water tanks. YVO also donated SSM with training equipment (LCD projector and its board ) for conducting the Watershed Development in 9 villages and Animal welfare training in 100 villages.
Speaking about the same, Datatre Sambhaji Ghorband, the head of Panchayat of one of the villages, Lath Kurdh, revealed,
"The time we received the donation there was a heavy drought in our Village , the available water was insufficient for the villagers. So what we did was we placed the tanks on the tractor and used to collect water from the river with the help of pipes and then bring it back to the village , daily we do this for 2/ 3 times . This helps us to solve the problem (of water scarcity) with large storage capacity and light weight of the tanks."
Operational since May 2016, more than 1000 families and around 12,000 individuals have benefited from the donation, saving them a 2km daily hike for water everyday.
One of YVO's 33 successful donations, the NGO has so far garnered a sum of 47 Lakhs+ since its inception, impacting thousands of lives by supporting causes like financial independence of disabled people, vocational training for women, education of tribal and slum children amongst others.
"We have a rather ambitious aim of creating a network of 1 crore donors across the country. This will mean that most of the India's problem will be solved by India itself", says Siddharth Ladsariya, the brain child behind of Young Volunteer's Organisation.
A zero admin cost NGO, YVO has helped hundreds of young donors, understand and share the joy of giving to social causes, without impacting their pockets in a big way. Selecting a new cause every month, it also gives a good preview to young donors of the problems faced by people around them, giving them an opportunity to contribute further to the upliftment of the less fortunate, with their knowledge, apart from money.
All with a small contribution of Rs. 306 per month. A small act, with a big impact indeed!
If you would like to change lives by donating a mere Rs. 306 per month to YVO, please connect with them on their Facebook page here.
Do you think you have a story that could inspire several out there? Email us on contact@chaaipani.com, or join us on Facebook and Twitter (@chaaipani). To get inspiring stories on WhatsApp, just drop your number here.
Don't forget to subscribe to our strictly no-spam e-mail newsletter to brighten up your inbox!
Bringing you independent, solution-oriented and well-researched stories takes us hundreds of hours each month, and years of skill-training that went behind. If our stories have inspired you or helped you in some way, please consider becoming our Supporter.