With a landmark verdict on Section 377, the Supreme Court of India has taken India one step forward towards individual freedom.
Now Indians can love. Freely. Irrespective of their gender and that of their lovers'. Thanks to the Supreme Court's judgement on Section 377 – a notorious law which until 6th September 2018, banned same-sex acts as "carnal intercourse against the order of nature".
A five-judge Supreme Court Constitution bench led by Chief Justice of India (CJI) Dipak Misra and comprising Justices Rohinton F. Nariman, A.M. Khanwilkar, D.Y. Chandrachud and Justice Indu Malhotra, delivered its unanimous verdict in four separate opinions.
The Delhi High Court in 2009 decriminalized homosexuality, saying a ban violated fundamental rights, but the Supreme Court later reinstated it in 2013 after religious groups successfully appealed, saying that the high court had overstepped its authority and that the responsibility for changing the law rested with lawmakers, not the courts.
But in January of 2018, the Supreme Court agreed to hear a challenge by a clutch of high-profile Indians with the support of organizations such as Naz Foundation, who said the law created an atmosphere of fear and intimidation in India, world's largest democracy.
Today's verdict on Section 377 came on five petitions moved by dancer Navtej Singh Johar, journalist Sunil Mehra, chef Ritu Dalmia, hotelier Aman Nath, and business executive Ayesha Kapur. And we have all the reasons to thank them for! 
Navtej Singh Johar
Renowned classical dancer and winner of the Sangeet Natak Akademi Award, Navtej Singh Johar along with his partner for 25 years, petitioned the Supreme Court and said that Section 377 violated the right to life and personal liberty guaranteed by the Constitution. In 2016, Johar's petition was forwarded to a Constitution Bench for hearing after he along with a group of LGBTQI activists filed petitions against Section 377 in 2014.
Ritu Dalmia
At the age of 23, Ritu fell in love with another woman and took it upon herself to break the news to her wealthy, conservative family. While she faced resistance (and received hate messages in plenty), there was also a lot of support, though she doesn't identify herself as an activist. Over the years, she has campaigned for freedom from extortion and oppression that homosexuals in India are subjected to. In her words to Quartz:
"I was cautioned about signing the petition. I was told that it would have repercussions on my daily life, but I have to do my bit. We are not asking to be treated as a minority; we're not asking for quotas and reservations; only dignity and privacy to be who we are."
Aman Nath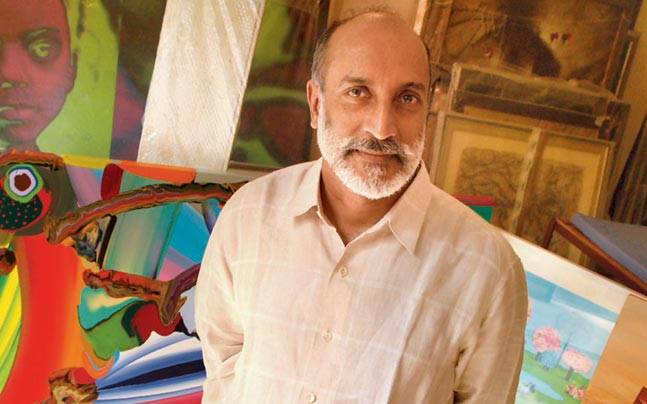 Co-founder and co-owner of the Neemrana chain of hotels, writer and architectural restorer Aman Nath was in a committed relationship with his partner Francis Wacziarg. Aman and Francis' relationship lasted for 23 years till the latter's death in 2014. He has adopted a daughter and has named her Aadya Nath. Born and raised in New Delhi, Nath did his post-graduation in medieval Indian history from Delhi University.
Sunil Mehra
It was in 1994 that journalist and the former editor of the Indian edition of Maxim magazine Sunil Mehra met Bharatnatyam dancer Navtej Singh Johar for a profile he was working on. The two moved in together within six months. Along with Navtej Singh Johar, Mehra has co-founded Studio Abhyas. When filing the petition, Mehra had said,
"The petition is not so much about sexuality but about constitutionality – about the right to live, to be, to love – which is a right, not a favour. And it is granted by the Indian Constitution to every Indian citizen."
Ayesha Kapur
A businesswoman working in the F&B industry, Ayesha is best known for her performance in 'Black' where she played a young Rani Mukherjee.
According to the New York Times, Ayesha said she would not have thought this possible in the '80s Delhi she grew up in. 'Lesbian' was a bad word to be used, she said.
Section 377.
Bringing you independent, solution-oriented and well-researched stories takes us hundreds of hours each month, and years of skill-training that went behind. If our stories have inspired you or helped you in some way, please consider becoming our Supporter.