"We're getting out"
These words by world's most powerful leader, Mr. Donald Trump, have left the world, the one where people care, in shock. This came only 4 days before World Environment Day. By President of The United States of America, one of the world's most powerful nation.
The USA has officially walked out of the Paris Climate Agreement. On this highly regressive event, we bring you a condensed article about everything you should know about the Paris Climate Agreement with an answer to every 'why you should care about'.
What is Paris Climate Agreement?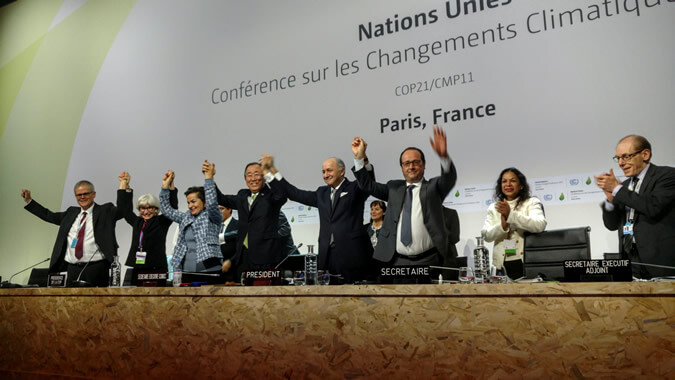 Paris Climate Agreements is a global deal which "was" signed by 195 (now 194) countries to act responsibly towards the environment. It was signed within the UNFCC in the French capital.
The syndicate countries agreed to the accord to take actions that can bring global average temperature increase from 2°C above pre-industrial levels, to 1.5°C. Yes, it takes a big bunch (now 194 countries, including India) of big countries working towards a goal for at least 10–15 years to bring the temperature rise down by 0.5°C.
To put in perspective, a decrease in global temperature rise by 0.5°C can minimize the massive strain on food production, clean water sources, and energy production.
It's been a while the Paris Climate Agreement has been in place. What has changed?
Five years ago India, one of the countries to sign the Paris Agreement, had an economy largely driven by coal. It has now made significant steps towards adopting solar energy and recently scrapped 13.7 GW of planned coal power projects. These shifts towards renewable energy can be seen in stark contrast to the United States' current position.
Iceland, which hit a rock bottom in 2008, has been rebuilding from the ruins for a better, sustainable country.
Who monitors the actions by country and how?
Under this agreement, each country is accountable to submit its own plan to reduce greenhouse gas emission.
Not legally binding and free from any penalty, Paris Climate agreement, however, imposes an obligation on participant countries to implement their plans. A 5-year review process has been put in place to appreciate or shame the countries that excel or fail into compliance, respectively. Much like your peer-to-peer performance review meetings.
In the 5-year review, each country's emission target can only be scaled-up, not reduced. Pretty ambitious.
For a shameless country, how would it matter?
A significant element of reduced emission policies in the Paris Climate Agreement was the focus on climate taxes on companies. Simply put, you pay for the shit you put out in the environment. The greater the polluter, the higher the cost — the typical rate set at $150 (approx. INR 10,000) per ton of CO2. These rates, designed to improve the quality of air whilst simultaneously creating a new source of revenue, contradict Trump's focus on industrial expansion, one of the reasons why the USA decided to 'walk out'. Still, pretty shameless.
Sip on a covfefe and tell me why Trump decided to talk out?
One, Trump believes that climate change is a 'hoax'.
Two — He thinks that the Paris climate accord is an "agreement that is disadvantageous to the US to the exclusive benefits of other countries".
He justified saying that he could not 'in good conscience support a deal that punishes the US and that poses no punishment for the world's great polluters'.
With this decision, the USA has joined Syria and Nicaragua in not abiding by the global agreement. While the USA, as a part of the treaty, cannot free itself from the agreement till November 2019, it can still choose to ignore the guidelines, since the agreement is not binding.
But now that the US is out, how is it going to affect?
The Paris Agreement sought to limit average temperature rises to no more than 2°C above pre-industrial levels, and to pursue efforts to keep them to 1.5°C. Current pledges from the 195 signatories are not enough, with rises of 3.3°C expected. Without the US, the world's second-biggest emitter which had vowed to reduce emissions by 26pc-28pc, it increases to 3.6°C.
What happens if everyone abides by the Paris Agreement?
You, your kids and I might live peacefully, without having to crib about price-rise, no water in your tap for days and days together. Our house and vehicles might not drown in a night. We might not run out of breath. That's myopic, but you geddit, right?!
Some countries like China, UK, Egypt, France, and Germany might, some years later, become carbon neutral. Which means that they will be emitting just as much amount of carbon that they can absorb.
The above two paragraphs have exactly 4 mights.
Why so many 'mights'?
A report published earlier this year found that climate change had pushed the Earth into uncharted territory, with glacial melting in Antarctica at higher rates than had been previously anticipated, raging forest fires across the United States and Australia, and other extreme climate events on a rise. Unfortunately, the climate change problem is surpassing that of a crisis point — and needs mitigation through a binding legal framework.
The Paris Climate Agreement was an assurance of these changes — a way to hold countries accountable for future generations and the needs of a changing world. It stipulated a need for strategies to reduce the loss and damage induced by climate change through new warning systems, emergency preparedness strategies and risk insurance for climatological events that would adversely affect the global economy. While no financial claims could be made by countries against one another for the effects of climate change, it held the greatest polluters to a new standard.
Shit, now what?
A little bit of hue and cry in the media, statements by world leaders and a bleak future for us.
Can Americans still do something to change this?
Yes, and at a bigger scale. Now that the President of the USA is taking the federal government out of the climate change arena, it's up to American citizens to work at the local, state and regional level to pressure other political and business leaders to act on this issue.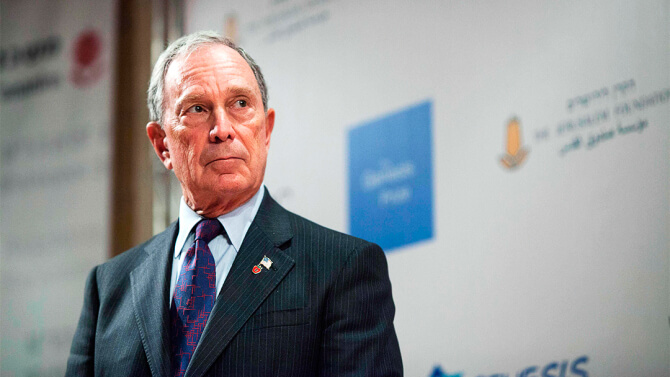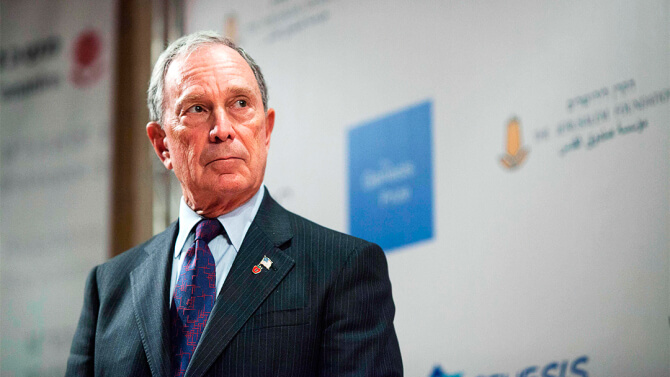 For instance, Billionaire Michael Bloomberg said that the US states and businesses will still meet Paris targets.
"The US will meet our Paris commitment and through a partnership among American cities, states, and businesses, we will seek to remain part of the Paris Agreement process. The American government may have pulled out of the agreement, but the American people remain committed to it — and we will meet our targets.
Americans don't need Washington to meet our Paris commitment and Americans are not going to let Washington stand in the way of fulfilling it.
That's the message mayors, governors, and business leaders all across the US have been sending."
Michael Bloomberg is syndicating a group of business leaders and influencers and has pledged to pull together the $15 million the United States had originally promised to fund operations for the United Nations Framework Convention on Climate Change.
Donald Trump, with his decision to pull out of the Paris Climate Agreement, is now standing against organizations that control, collectively, trillions of dollars. Here are just a few:
California: GDP of $2.5 trillion
New York: GDP of $1.1 trillion
Washington: GDP of $311.3 billion
Hewlett-Packard: $12.4 billion in revenue
Mars (the candy bars, not the planet): $33 billion in revenue
Wesleyan College: assets worth $917 million
Emory University: assets worth $12.7 million
Now finish this article already!
Future certainly looks smoggy but there's still some hope left. The certainty of a belief that if only people like you and I, the Indians, the Americans, the Egyptians and everyone around the world decide to act on the individual level.
Climate change is now at a new crossroads — way to #FixIt now depends on the citizens. The ones who choose their leaders, the ones who adopt clean energy alternatives, the ones who are business heads, teachers, bureaucrats, researchers, innovators, artists.
At Chaaipani, we stand by our mission to bring you constructive, progressive stories that matter. For now and next 100 years, climate change does.
Starting this World Environment Day, we are encouraging our readers to take one pledge for this year as your contribution for fixing the climate. Feel free to share it in the messenger icon, comment box or on our Facebook page. We will be releasing your pledges with your picture and names. This is not a one-time social media campaign and will continue for atleast next one year. 
Bringing you independent, solution-oriented and well-researched stories takes us hundreds of hours each month, and years of skill-training that went behind. If our stories have inspired you or helped you in some way, please consider becoming our Supporter.