Today marks the 157th birthday of Rabindranath Tagore whose middle name could easily be 'versatility'.  He was not only a writer and poet but also an artist, philosopher, social reformer, composer and musician.
'Gurudev' Rabindranath Tagore has more than two thousand drawings and paintings to his credit.  He started painting in 1924 at the age of 63.  The drawings of Rabindranath Tagore showcased certain elements that could be expressed only through lines, tone and colour.
"My pictures are verses in lines"- Rabindranath Tagore
Rabindranath Tagore received no formal training in painting or art.  His sudden outbreak into the world of art in his late sixties continued till 1941 and it was anything but exceptional.  Since childhood, the artist in him lay asleep.  He has mentioned in his autobiography and in letters of Silaidaha that there were periodic references of his initial efforts in sketching and painting.  He has mentioned this attempt in a letter to his friend and scientist Acharya Jagadish Chandra Bose in the year 1892.  Tagore was the first Indian artist to showcase his work in Europe, Russia and the United States.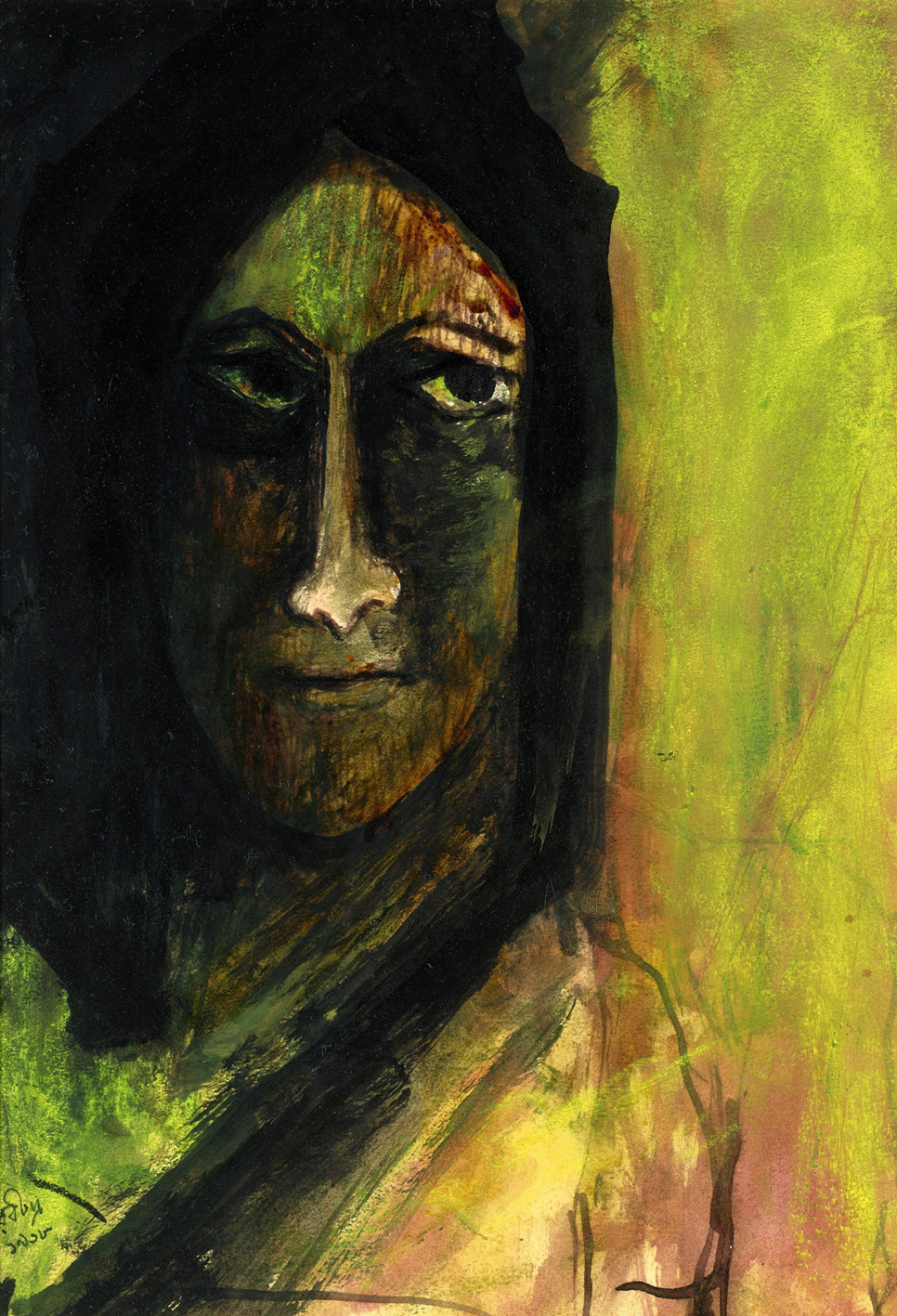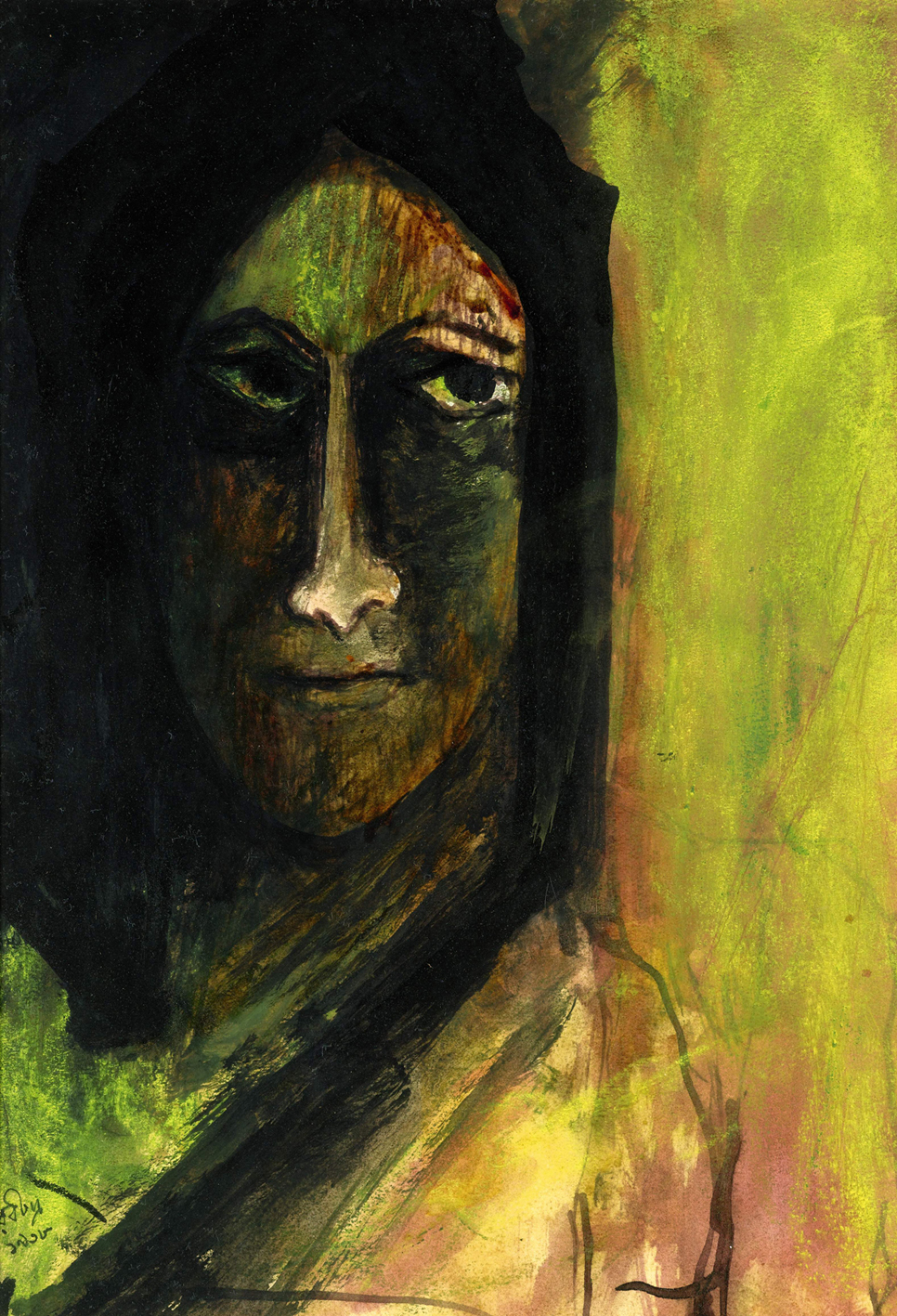 During his visit to Buenos Aires in 1924, The Argentinian writer Victoria Ocampo noticed Tagore's paintings and arranged the first exhibition in Paris in the year 1930.  His artwork received worldwide acclamation, thereby giving him a lot more confidence and elation.  His passion thus became lines and colours and he devoted more time to paining.  Between May and December 1930, Tagore held nine exhibitions in Europe and Boston and New York.  The major subjects of his work were man and nature.  One of his most fascinating works was a series of twelve coloured doodles on a lovely photograph of himself.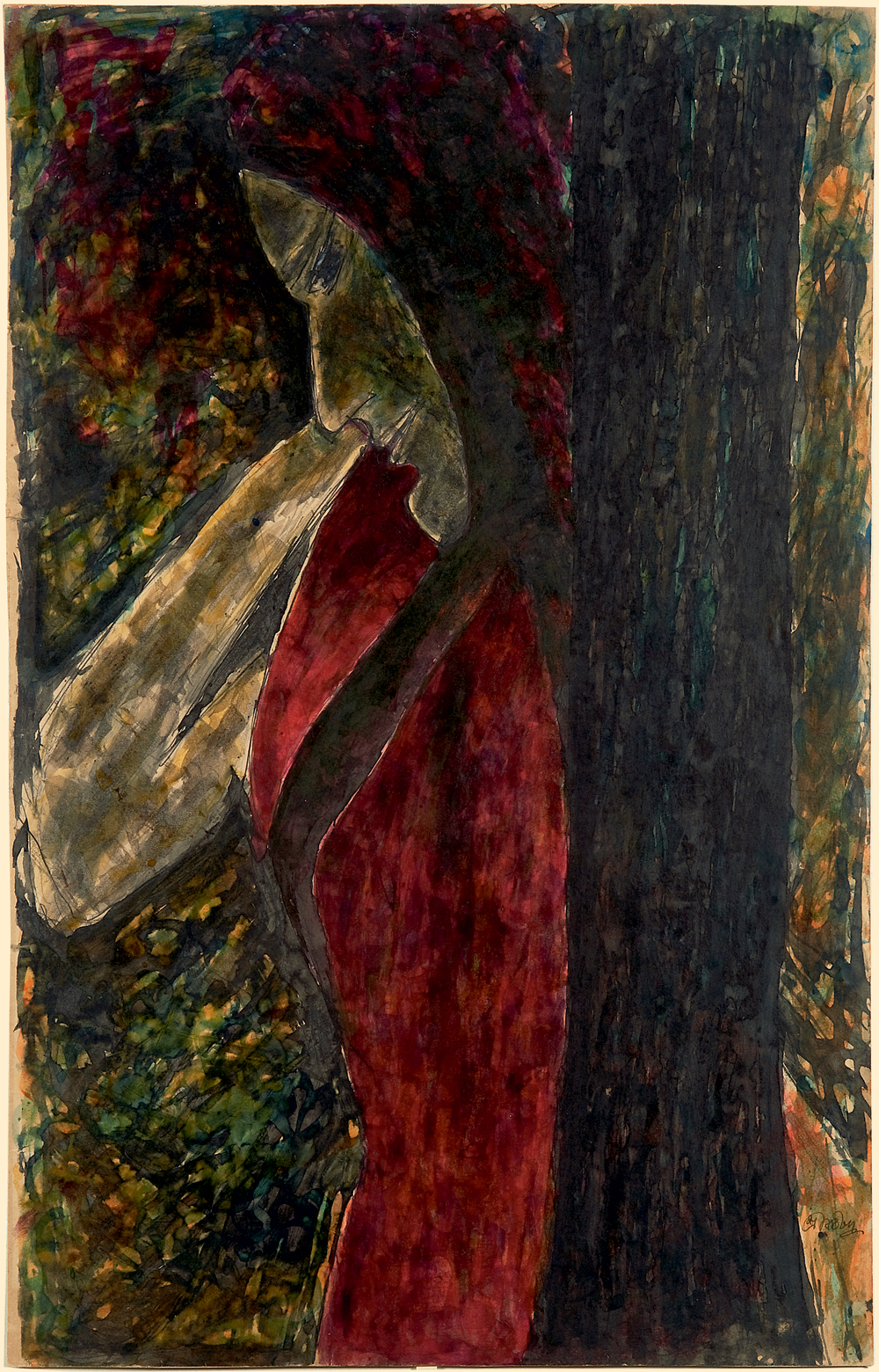 Landscapes comprised a major topic that he covered through his paintings.  In all these paintings a deep understanding of colours, texture, pattern of lines etc. can be witnessed.  His early landscapes just like his other works were done in black ink.  He used a variety of mediums for his paintings.  Pastel colours, colour pencils, colours from leaves and flowers were some of them.  While drawing he used pens, brushes, fingertips and anything that he could lay his hands on even the sleeves of his loose garments.  He would complete them in one sitting and morning to noon was his favourite time to do so.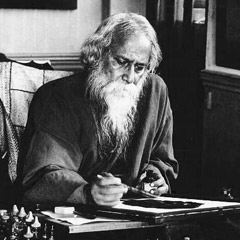 Nandalal Bose, the eminent Artist in Shantiniketan wrote – 'There are three major factors in Tagore's paintings – rhythm, balance and indulgence. These qualities he acquired during his vast period of writing poems and songs.'
Rabindranath Tagore introduced modern paintings in India.  But during his initial artistic years the response from his countrymen wasn't too warm or encouraging.  However after his work received worldwide fame, the local critics started showing a keen interest in his paintings.  Later in 1932, an exhibition was held in Kolkata.
"We who have traded in lyrics should know that these will not find acceptance at another time.  This is inevitable.  So I often think that only paining has a deathless quality" –Rabindranth Tagore
Bringing you independent, solution-oriented and well-researched stories takes us hundreds of hours each month, and years of skill-training that went behind. If our stories have inspired you or helped you in some way, please consider becoming our Supporter.