"Whether you have a Maruti or a BMW, the road remains the same. Whether you travel economy class or business, your destination doesn't change. Whether you have a Titan or a Rolex, the time is the same. There is nothing wrong in dreaming about a luxurious life. What needs to be taken care of is to not let need become greed. Because needs can always be met, but greed can never be fulfilled." – Rajinikanth
Not many actors can induce so much swag coupled with perseverance, patience, and modesty. It is Rajinikanth's 67th Birthday today and that's enough reason to celebrate.
If you have ever made it first-day-first-show at any of the Rajnikanth's movie, you will experience something which you never will in a cinema hall. The signature opening,  the crowd gets on its feet chanting 'Thalaivar! Thalaivar!' and his entry on the screen – dried leaves flying as the camera focuses on the underside of Thalaivar's feet.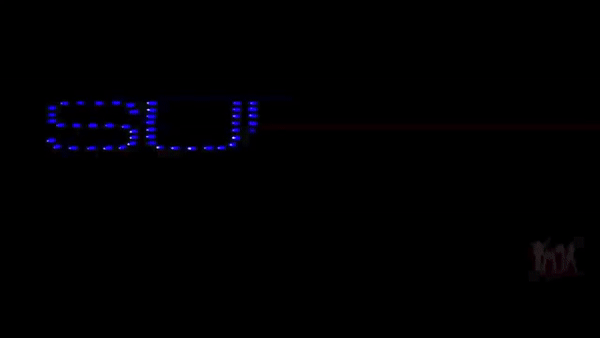 Right below, on the foot of the screen, are the affluents, the distributors, the theatre manager, and a priest in white veshtis chanting prayers, and performing aarti with camphor on their palms.
Restaurants have started special "Rajini' themed food.  A restaurant in Chennai has named his favorite dishes after his box office hits.  They include Rajathi Raja Dosa, Thalapathi Parotta, Adhiseya Puran Idli, Padaiyappa Suruttu Parotta, Endhiran Noodles and Mapillai Jagirdhanda!
Remember the release of the movie 'Kabali' last year? In the name of just one movie national holidays were declared, international tours were planned and cars were also given a new makeover.  It is not surprising to see people copy his signature walk, cigarette tricks or popular sunglasses move.
Ask me to name one Superstar who command's this influence and I recall none.
Born on 12th December 1950 as Shivaji Rao Gaekwad, Rajinikanth is one of the most respected actors of Indian cinema.  In his 40 years of career as an actor, he has made a mark with his exhilarating action scenes and unflinching dialogues.  This matinee idol who never fails to captivate in reel life is the king of hearts in real life as well.  
Rajinikanth has worked as a bus conductor, carpenter, and a coolie before he became a superstar!
Known for his soft-hearted persona and simple dressing, Rajinikanth started small and had to go through worst struggles.  After the death of his mother, he worked as a bus conductor, carpenter, coolie to support his family before entering the world of Indian cinema.  He was never disheartened by failure and he never quit. Some of his movies received negative feedback and he was advised to even bid adieu to the cinema.  All this didn't deter the strong-willed person that he is and he made a comeback with successful movies.
Rajinikanth has never been quoted to talk about his movies or even about himself for that matter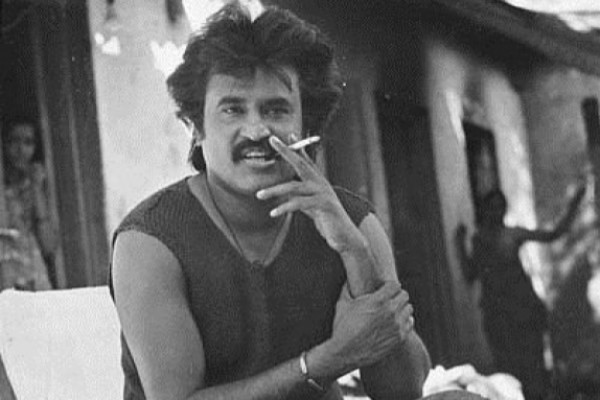 His humble nature makes him refrain from self- promotion and his work do all the talking.  Throughout the years he has retained his simple and humble lifestyle and has no airs of stardom.  He has no reservations about aging, balding or grey hair and is mostly found sporting a dhoti- kurta. In fact, one wouldn't recognize this simple and down-to-earth man outside the sets!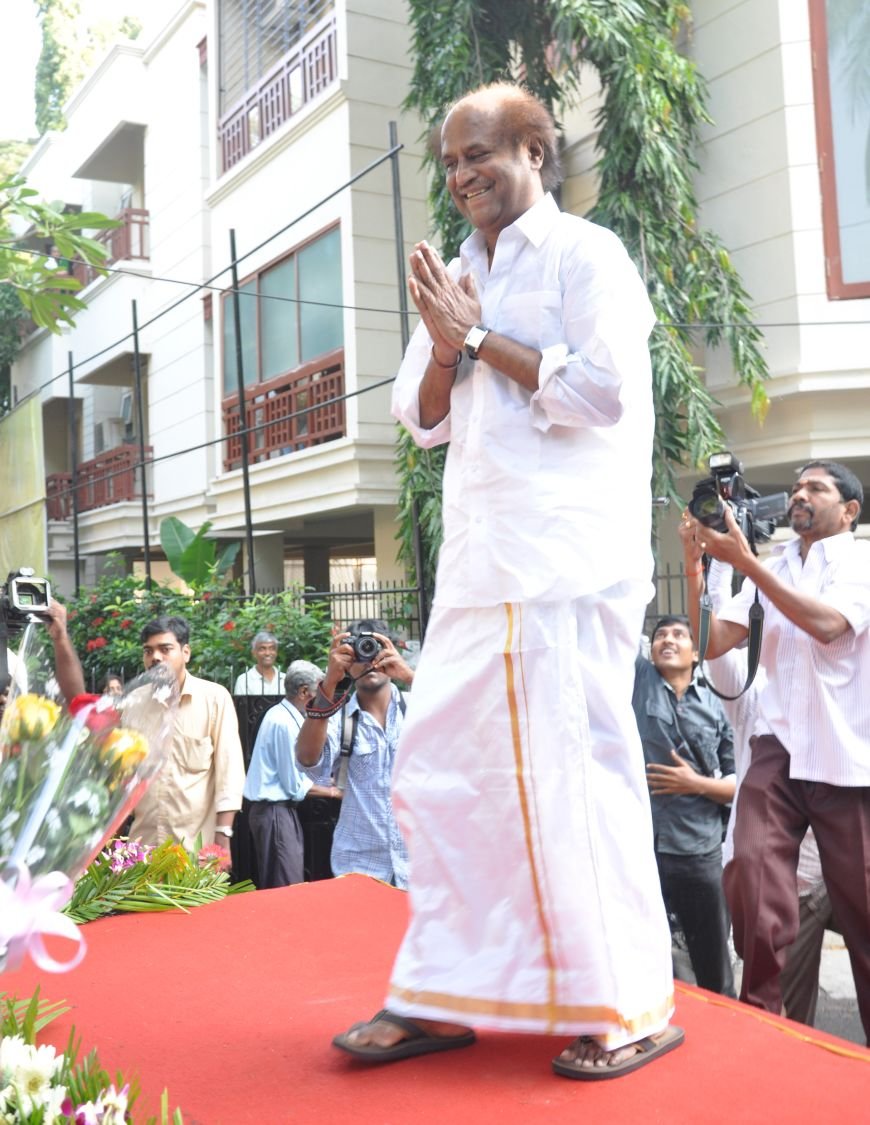 Rajnikanth is known for returning investor's money if his movies don't do well at the box office!
When Valli and Baba failed to bring in expected profits, Rajinikanth returned the money to the distributors who had invested in the film and made losses. This earned him their loyalty forever!
And everyone on the sets loves Thalaivar for his humility! 
Be it a light- boy or a co-star he treats everyone with equal importance.  While taking breaks in between shoots, he never rushes into fancy air-conditioned rooms and prefers to sleep on the sets without even a pillow.
The more you give, the more comes back…
This superstar has always been at the forefront at the time of any crisis.  Rajinikanth and his wife Lata partake in a lot of charitable activities.  His Raghavendra Kalyana Mandapam was converted into a charitable trust to help the poor and needy.  In 2002, when the Karnataka Government decided not to release water from the river Kaveri into Tamil Nadu, he undertook a day-long fast to protest the act. He contributed Rs 10 lakh towards interlinking Indian rivers and also met with then-Prime Minister Atal Bihari Vajpayee to ask for support. He did his bit to urge the Sri Lankan government to put an end to the civil war and give Sri Lankan Tamils the land they deserve in 2008 by taking part in a day-long hunger strike with other Tamil film personalities.
Thalaivar's off-screen humility can intrigue anyone.  This man of the mark is a synonym for charisma, eminence, and simplicity. If there is one actor who can captivate millions each time he stylishly moves his hand or finger, it is Rajinikanth. Happy Birthday, Rajinikanth! 
What about Rajinikanth makes you tick? Let us know in the comments section below!
Bringing you independent, solution-oriented and well-researched stories takes us hundreds of hours each month, and years of skill-training that went behind. If our stories have inspired you or helped you in some way, please consider becoming our Supporter.