James Bond Actor Roger Moore Dies
James Bond actor Sir Roger Moore has died,  his family has confirmed. He was 89. The statement revealed on Sir Roger Moore's social media account states that he passed away in Switzerland after a 'short but brave battle with cancer'.
There is nothing glamorous about death. ~Roger Moore.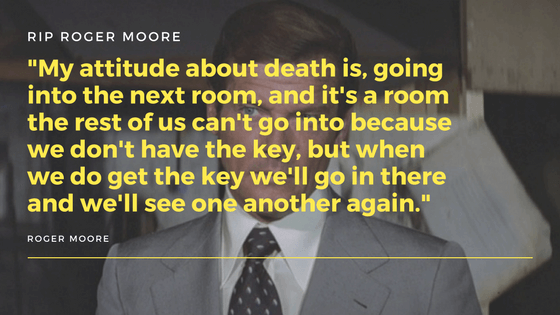 Life of Sir Roger Moore
To the world, throughout the 60s, 70s, and 80s, Roger Moore was the epitome of the perfect English gentleman.
Born n in 1927 in Stockwell, south London, Roger Moore was the only child of George Moore, a police constable at Bow Street, and his wife Lily, the daughter of an Army Sergeant Major. At 15, Roger Moore joined a job as an apprentice cartoonist with an animation film company.  A talented cartoonist, Moore was sacked when he made a mistake over some animation cells.
Next, he got a job of a spear-carrying Roman soldier and was spotted by the director Brian Desmond Hurst, not for any acting qualities but for the multitude of female admirers he attracted off-camera. Sensing some kind of potential, Hurst offered to pay Moore's fees at the Royal Academy of Dramatic Art.
Here are some of the most memorable films performed by Sir Roger Moore:
Live and Let Die

The Spy Who Loved Me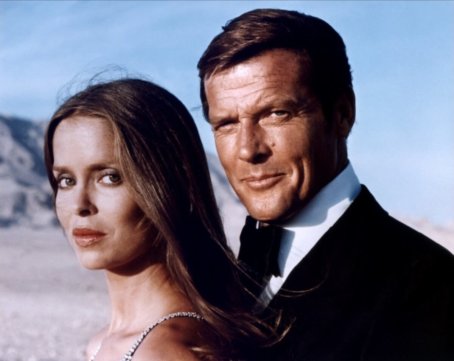 Moonraker
A View To A Kill
Octopussy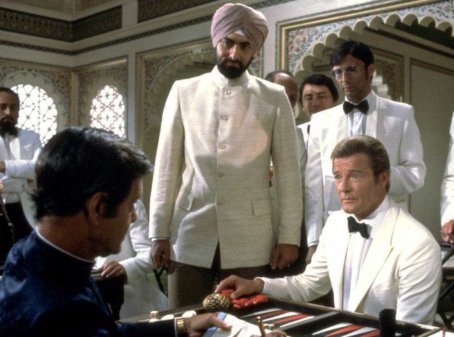 The Saint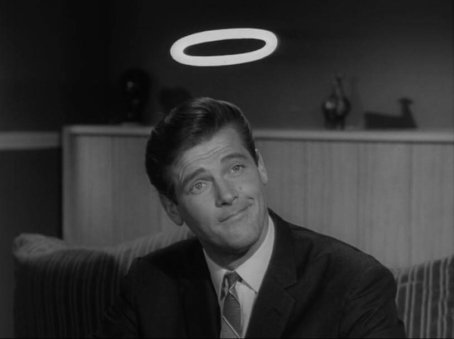 The Persuaders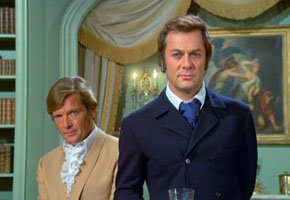 For Your Eyes Only
The Man With The Golden Gun
Here's what he once said about growing old: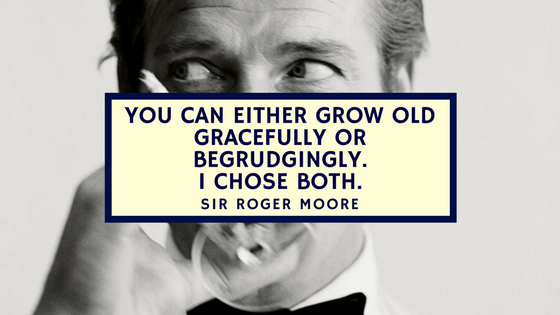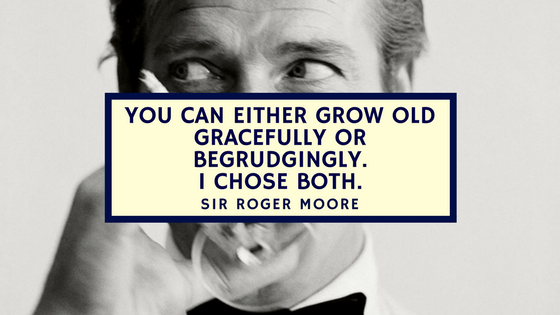 Let us know your personal favorite, while we start binge watching James Bond, Roger Moore on loop reminiscing how he made James Bond our icon.
Bringing you independent, solution-oriented and well-researched stories takes us hundreds of hours each month, and years of skill-training that went behind. If our stories have inspired you or helped you in some way, please consider becoming our Supporter.