What is the meaning of empowerment when one doesn't help oneself?
A group of mothers in the coastal village of Chithiraipettai show us how to help ourselves in the time of a crisis. SURA is a ladies self-help group that was formed by a group of mothers who were frustrated about the rising education costs and decided to spend their 7 -8 hours of 'leisure' time meaningfully to support their children's education economically.  They are now team Kanavu's women's wing who were united by the love for fabric, creativity and a passion to transform reality for families in Chithiraipettai.
Nisha & Gowtham an educator-couple, moved to rural Tami Nadu and lead efforts in education and community development with ASSEFA foundation. ASSEFA strives to support livelihood and education in the lands that were received from Vinobha Bhave's "Bhoodan movement".
Inspired by the Bharathiyar poem, "kanavu meipada vendum", Nisha and Gowtham have named their school and community project, "Kanavu" meaning dreams. As part of their project, they work with 5 rural schools and 80 village communities, aspiring to create sustainable school-wide leadership practices to deliver excellent education. They aspire to create communities that are financially stable, healthy & demonstrate a collective commitment to be the champions their children deserved. Currently the five English medium schools are led by 56 teachers driving quality education amongst 1400 students across Jr. K.G to Grade 10.
When the school fees continued to rise, the mothers of the students in Chithiraipettai Sarva Seva School voiced their anger at a Parent Teacher Meet.  They were then confronted with a question – "What can we do about it?"  Taking the situation into their hands, a team of seven brave women who belonged to the fishing community came forward to set up a tailoring unit in July last year.  Micro credit supported them to buy their own sewing machines and kick start sewing classes.  Paying fees for these classes was a challenge that gave rise to the idea of creating products and selling them.  They started off by selling bags and have moved on to bed covers and pillows.
But the women are ready to put all the profits back into the business, knowing that eventually it will benefit the community.
The challenges they face are several.  If they worked in an urban space, procuring materials would not be such a huge challenge as it is, for them today- access to materials is tougher, delivery is slower and that means less 'stitching time.' Their vendors for materials have to go the "extra mile" to help them to have materials reach them. Hence immediate requirements for urgent orders are always a hassle. They are often asked by their customers, 'what is in stock?' and the vendors also request them to 'stock up materials'.  But where is the working capital really?
If work was turned around in such tight timelines in an urban space, under a bigger brand, they would have been able to have a fancier name for such express orders, supporting them with a fair compensation for the quick work.
When machines stop working, it means a day of work is lost – as they have to travel to Cuddalore and back to get it repaired or they spend Rs.500/- on an auto so they can come back and start work immediately and no! they won't earn Rs.500 in a day as yet!
While loans have helped secure machines fitted with motors, erratic power cuts end up pushing ladies back to the mechanical pedals in the machines, bringing down productivity. The biggest challenge is that none of this can impact their costing or delivery. They have to be delivering on time and at same cost, to keep up with the market prices and timelines.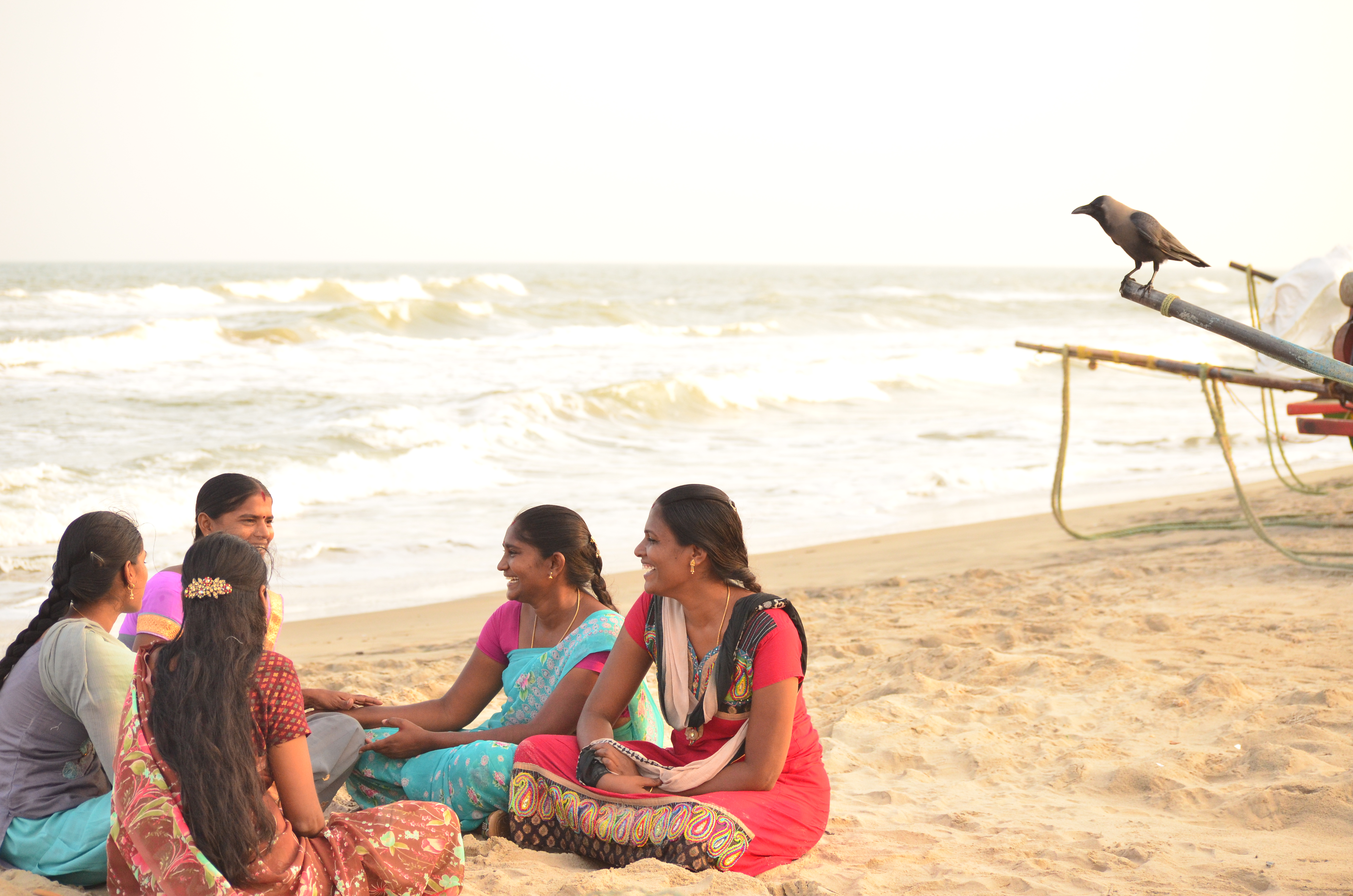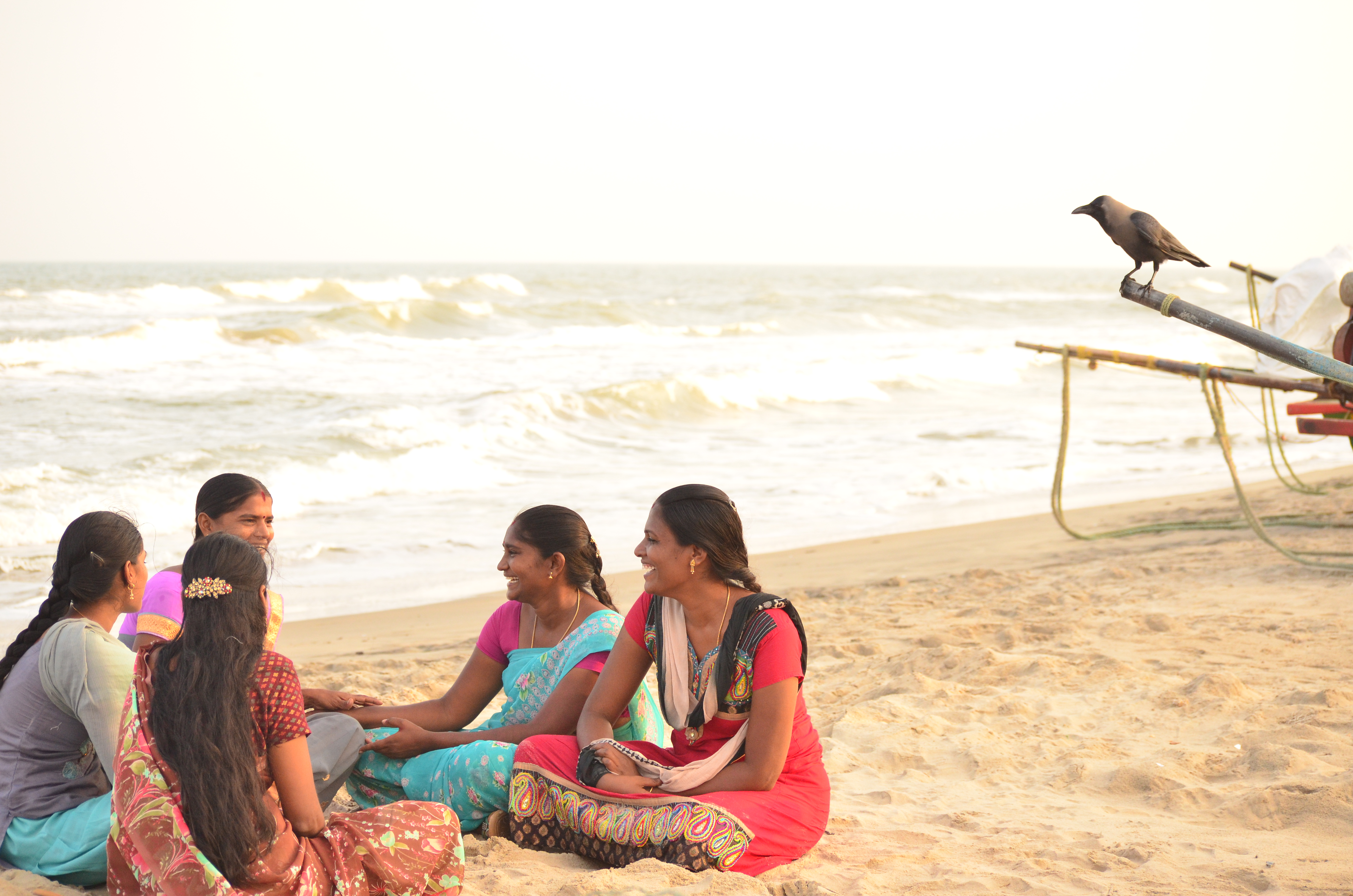 Nisha says "When I was checking with them whether they are sure they want to take up these orders with such a tight timeline, they were so clear, "velai senja soru" (if we work, we can feed ourselves) 'vara velaya venaam nu epdi solla mudiyum?" (How can we turn down an opportunity to work?"
It is very inspiring to see how the women, bearing all odds such as cultural and geographical barriers are so determined to keep working to do something about what they truly believe in.
The next step for them would be to explore new patterns and products.  Their aim is to speed up the process by getting financial and computer literacy.  They also aim to learn English to independently run the enterprise.  Project kanavu aims to create several such pockets of sustainable communities in the Cuddalore coast. You can also stay tuned to updates about this project through their facebook page:
http://www.facebook.com/cometokannarpet/
Bringing you independent, solution-oriented and well-researched stories takes us hundreds of hours each month, and years of skill-training that went behind. If our stories have inspired you or helped you in some way, please consider becoming our Supporter.