India is most credited for its diversity. A secular country, India is a home to many religions and its beauty lies in the fact that all these religions have found their space and coexist peacefully. But in reality we live a country where even years after the demolition of Babri Masjid, the debate still hasn't died down. We're still fighting over the construction of a mandir or a masjid. In a country that should be celebrated for its secularism, politicians are using the drift between communities to garner support and votes of a particular community.
But, you see there will be light even in the darkest of times….
Amidst all this negativity, there exists a village in Karnataka that believes in love, unity, respect and kindness.  Around 28 km from Belagavi in north Karnataka, is a village named Deshanur. In this village is the beautiful stone building of Snanika Arulappanavara Virakta Mutt, or the Church of Saint John the Baptist. Yes, you read that right. A temple and a church coexist in the village. This temple is one of its kind. Built in Banarasi Nagara style, this religious building is an example of Syncretism. It has a Siva lingam flanked by the idols of Jesus and Mary.
(Syncretism means the amalgamation or attempted amalgamation of different religions, cultures, or schools of thought.)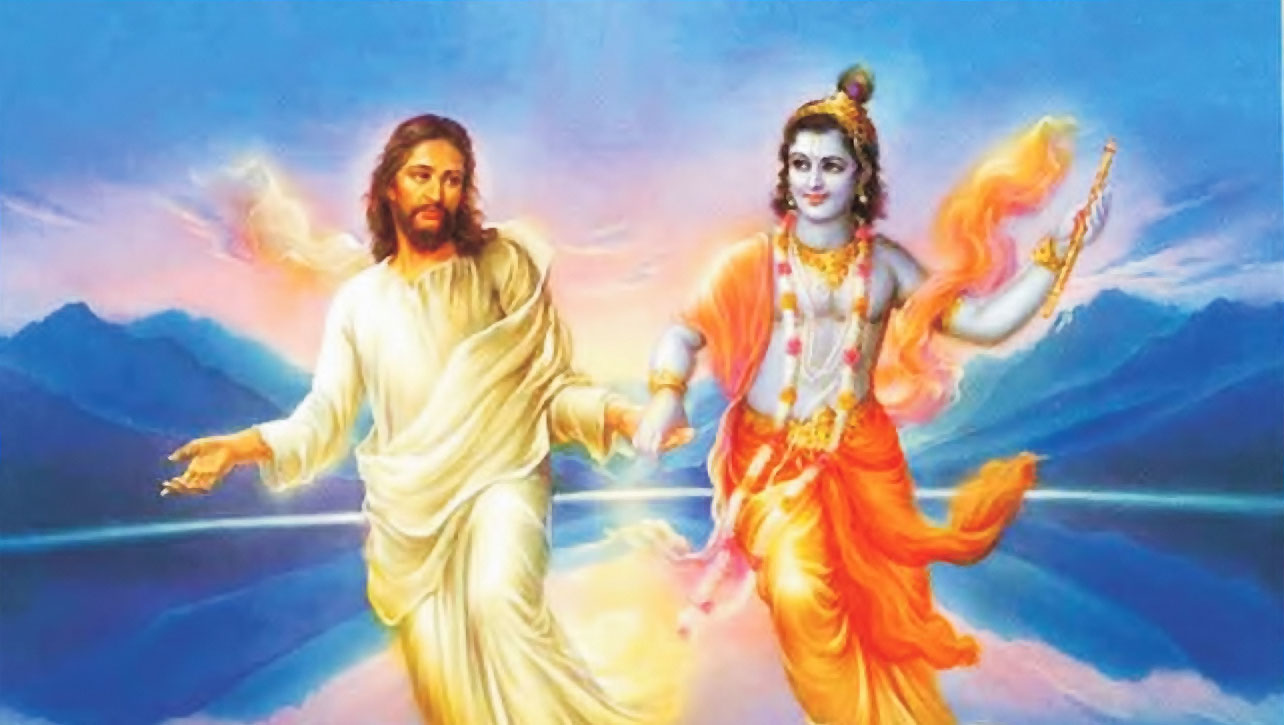 Menino Gonsalves alias Sri Menino Swamy, is the priest who runs the church. He dresses in saffron robes and wears a rudraksha mala with a cross. Not only does he conduct mass but also performs pooja and aarti during mass. He pays visits to Haridwar, Rishikesh and Vatican. Belagavi is a village with no Christians, and they yet all attend the Sunday mass.
"Nothing I do makes me uncomfortable or is alien to my faith. I call this the assimilation of cultures."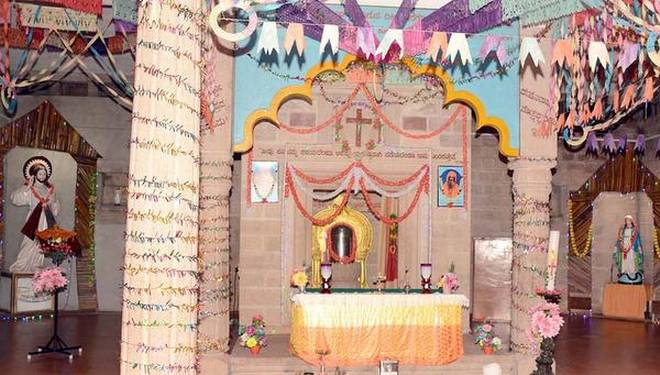 The priest makes a conscious effort to not force his believes on anyone. An Ayurvedic healer by profession, the priest believes and accepts different ideologies. He focuses his energy on social work and spends a lot of his time teaching. He credits this harmony to the villagers. He credits the villagers for having such a big heart as they allow him to serve them despite the difference in faith.
This village is unique. They get together to celebrate Makar Sankranti and Christmas together.  The biggest religion of the people of the village is unity and harmony. Menino Gonsalves doesn't force conversion on people. In fact he wants people to be more true to their religion and follow their religion more whole heartedly.
 "Jesus Christ wants us all to be better human beings. We want Hindus to be better Hindus, Muslims to be better Muslims and Christians to be better Christians. I have never advocated conversion", says Sri Menino.
After all, how we live our religion is more important than what we say about our religion, right?
Bringing you independent, solution-oriented and well-researched stories takes us hundreds of hours each month, and years of skill-training that went behind. If our stories have inspired you or helped you in some way, please consider becoming our Supporter.