Lucknow is a beautiful city. The place is all about of rich culture, grand architecture, aromatic cuisine and warm people. It's a big town with a sprinkle of old-world charm. Even if you haven't visited the city of Awadh, you must have heard about the delicious Tunday-Kebab of old Lucknow, traditional embroidery style of Chikankari, outsized historical monuments like Imambara, and tehzeeb( etiquette) of Lucknowites.
While these are a few things that you might know about the capital of Uttar Pradesh, not many people know about Bada Mangal or Big Tuesday festival which is celebrated on every Tuesday of jyestha month(third month of the year as per the Hindu calendar). The festival is celebrated with much gusto on all four Tuesdays and is dedicated to the Hindu deity, Lord Hanuman.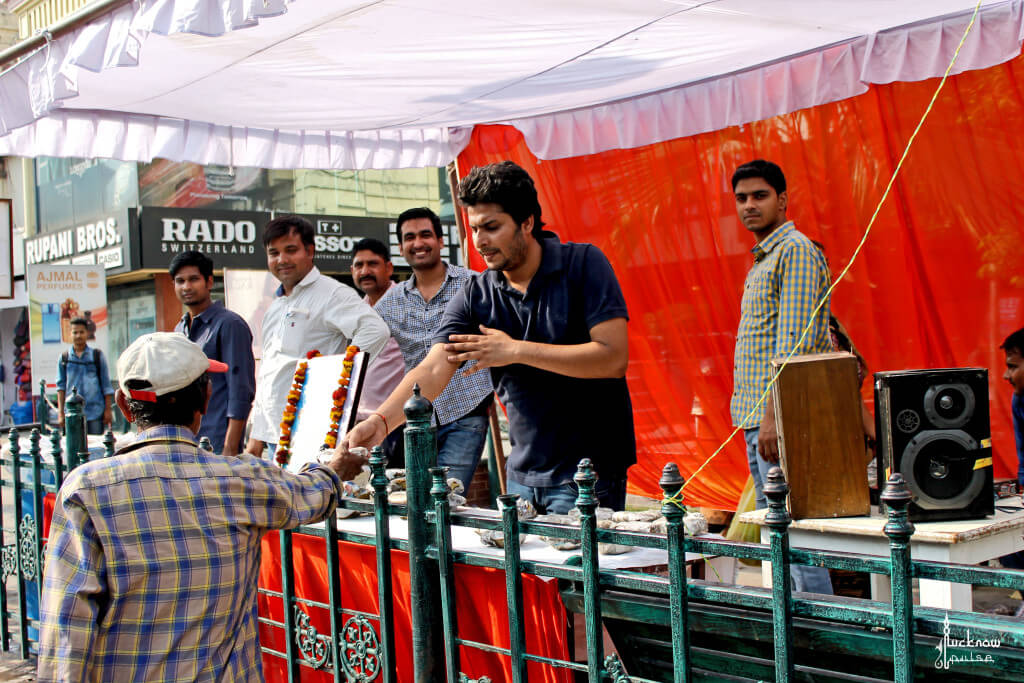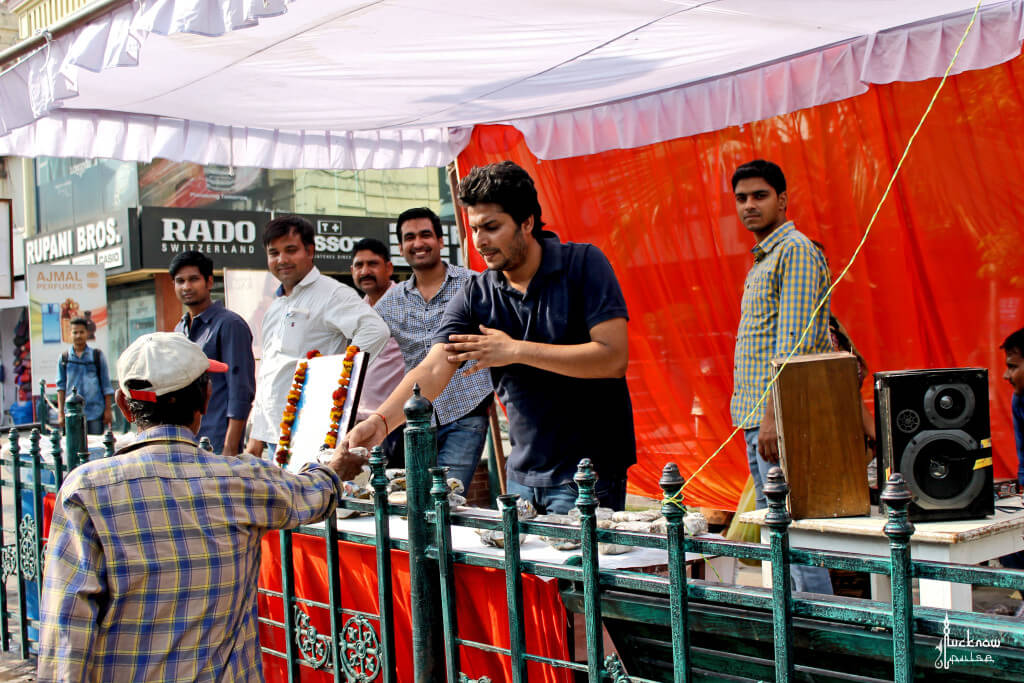 A special feast (called Bhandara) is organized by individuals as well as government and private organizations to treat common people with food items and drinks. The purpose is to serve everyone with food and water so that nobody goes to sleep hungry, at least on the four auspicious days. While serving others is the main reason for celebrating this festival, people many a time also put up various stalls of lip smacking Lucknowi food, games, cosmetics, home products, tattoos etc making this festival feel more like a carnival or a fair.
But did you know that the Bada Mangal or The Big Tuesday festival is actually a symbolic representation of the communal harmony between Hindus and Muslims? Amazing, isn't it? And there's a rich history behind this festival that has connected Hindu and Muslims in a way you wouldn't have imagined.
The annual tradition to celebrate this festival goes back to 400 years when Awadh was known as Oudh. It was a period of time when Shuja-ud-Daulah, the third Nawab ruled the Kingdom of Oudh. It was his second wife, Begum Janab-e-Alia who had a dream about a divine presence that asked her to build a temple honoring Lord Hanuman, the God who had the face of a monkey. In the Ramayana, the Indian Epic, Lord Hanuman helped Lord Ram to bring back his wife, Ma Sita, who was abducted by Lord Ravana, the King of Lanka.
As per her dream, she commanded for excavation of a site where an old idol of Lord Hanuman was buried.  The dream turned out to be true when the idol was found in the said site. It was further transported back to Lucknow on an elephant.  After reaching Lucknow, the elephant halted at a specific place and didn't move from a step further from that place. Begum inferred that it was a divine sign and demanded a temple to be built on the same spot. Her command was followed and a temple was built which now is the oldest Hanuman temple in the city, and the spot has come to be known as Aliganj in present day Lucknow.
Since then, devotees, not just from UP but other parts of India visit this temple every year during the festival of Bada Mangal to pray for all that they desire because legend has it that Lord Hanuman fulfills all their wishes during the four Tuesdays of Jyestha.
Isn't this festival a perfect example of secularism? In a world where people are growing wars on the soil that's meant to grow flowers in the name of religion, Lucknow and a part of its history have given us a little hope to believe that maybe, just maybe, religion is meant to bring us together, and not tear each other apart.
Bringing you independent, solution-oriented and well-researched stories takes us hundreds of hours each month, and years of skill-training that went behind. If our stories have inspired you or helped you in some way, please consider becoming our Supporter.