Neha Kirpal recently caught up with the dynamic duo and spoke to them about their personal rapport, earliest musical influences, learnings in the journey so far, and how their children are taking the family legacy forward.
Pt Rajan Mishra and Pt Sajan Mishra are vocalist brothers in the khyal style of classical music. Born and brought up in Varanasi, they received their initial musical training from their distinguished lineage- their grandfather's brother, Bade Ram Das Ji Mishra; their father, Pt Hanuman Prasad Mishra; and from their uncle, sarangi virtuoso, Pt Gopal Prasad Mishra. With a 300-year-old lineage of a family of great maestros of khayal singing of the Benaras Gharana, they owe their success to their initial musical training and influences.
"Today, what we are is all because of the teachings and training of our gurus, Bade Ramdas ji, our father and our uncle," the duo tells. "The most important aspect that was taught to us was to look at our music as prayer, as worship. Other than that, the nuances of the notes and micro notes, the understanding and rendering of the sahitya, the emotions expressed through the bandishes, laykari, etcetera — all these minute aspects of music are the blessings of our gurus," they add.
The duo began performing while they were in their teens and performed for the first time in Sri Lanka—in 1978. After that, there was no looking back. Till date, they have performed at nearly all the prestigious music festivals in India, Germany, France, Switzerland, Austria, the US, UK, the Netherlands, USSR, Singapore, Qatar, Bangladesh and Muscat. Needless to said, there have been several learning along this journey.
"Each concert, small or big, has always been a learning experience. Every concert teaches, if one has an insight to learn. An artist's life is an evolution in his or her respective field and a new life begins after each concert," they say.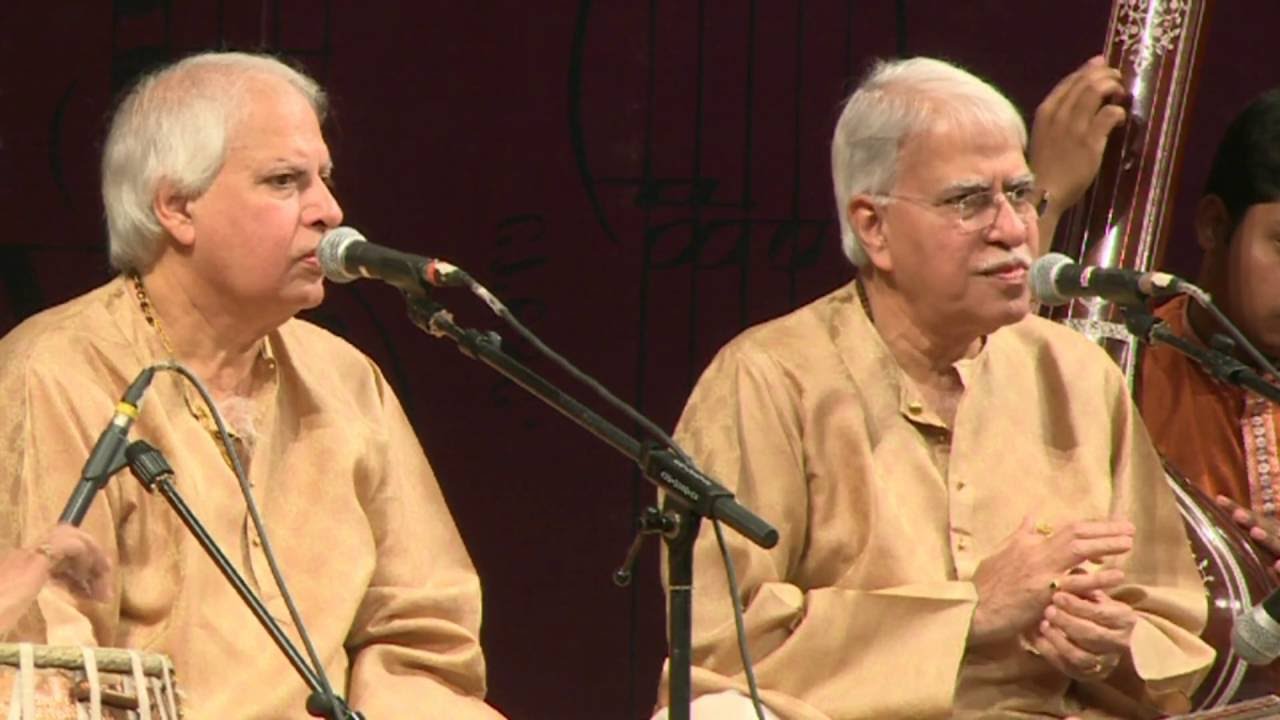 For their musical talent, the brothers are recipients of prestigious awards such as the Gandharwa National Award (1994–95), the Sangeet Natak Akademi Award (1998), Padmabhushan Award (2007), the Tansen Award (2011–12), the Omkarnath Thakur Award, the Kashi Gaurav, the Yash Bharti Award, as well as the Honorary Citizenship of Baltimore, in the US. They are most humble about these achievements.
"We did not seek any of these awards nor are we working towards any more. Whatever we deserve reached us and what we deserve now will come our way. This is how we look at life."
What struck me the most about them is that as a duet, how both of them have continued to maintain a mutual respect, understanding, compatibility, rapport and chemistry with each other even after all these years. So, I asked them if personal differences or egos ever come in the way.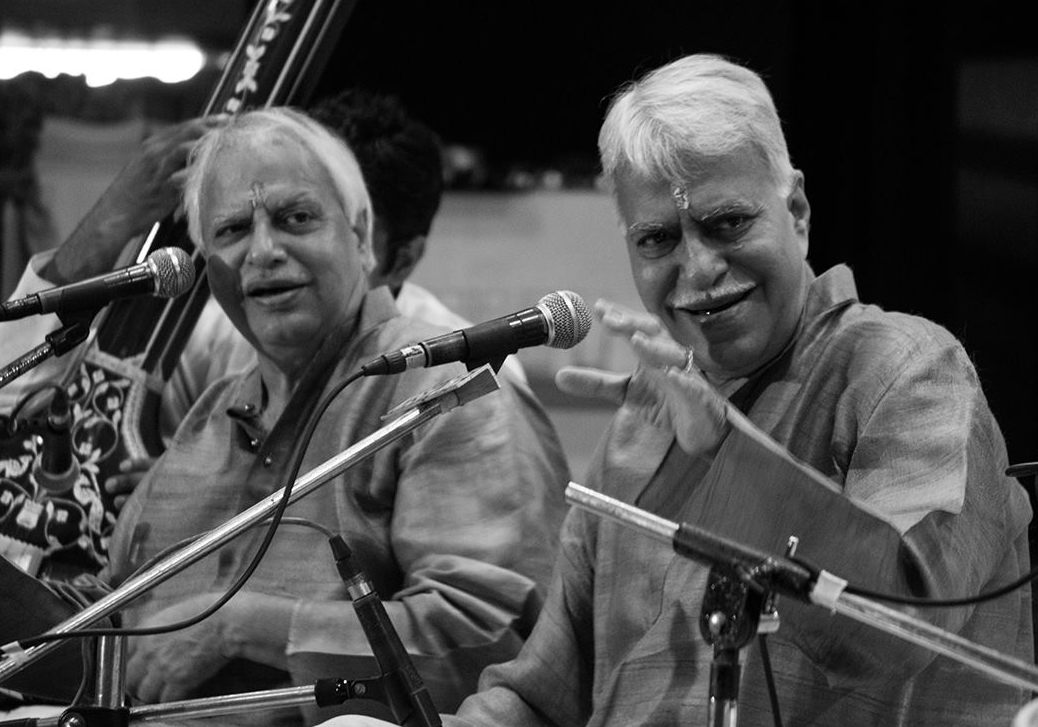 "The sanskar imparted by our gurus and our family is so deep-rooted that it has always taught both of us to complement rather than compete with each other. This has been a blessing for us and the love and affection between us has not let our egos come in the way. We strongly believe that we are blessed by our elders, gurus and the Almighty to have each other's love and respect", they replied.
The duo has created Viraam The Gurukul in the outskirts of Dehradun, in Uttarakhand as an abode of the Guru Shishya Parampara. A meditation and teaching centre, it also has activities such as the monthly baithaks. "Viraam The Gurukul is in a quiet corner of Dehradun facing a beautiful valley. A place which runs in the age-old tradition of guru-shishya parampara, it is a serene, meditative space to live surrounded by music", they explain.
Apart from training several musicians there, they are also passing on the art to their children. As sixth-generation musicians, their sons are now taking the family legacy forward. Ritesh Mishra and Rajnish Mishra have performed at many prestigious concerts across the world. Their work with well-known composer Micheal Nymen has been released as an album SANGAM. They have also sung the third track 'Mahadeva' in the Grammy-nominated album Rise.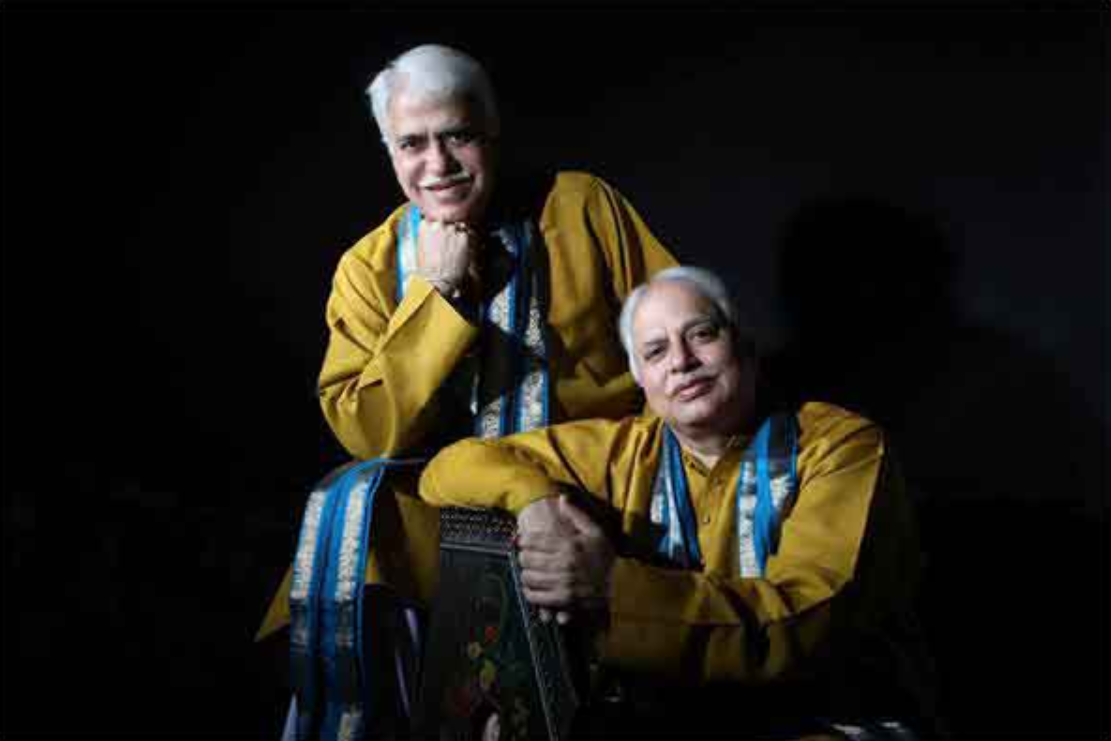 Swaraansh Mishra is another young talent hailing from the family. Son of Pt Sajan Mishra, he began taking up projects with some musical greats such as The Percussion Maestro, Trilok Gortu and Pt Rajan-Sajan Mishra. He also actively participates in projects organised by Pt Birju Maharaj for the Kala-Ashram society.
"All three of them are singing very well. Even our grand daughter is coming up as a fine singer. They are all aware about their responsibility to keep this treasure trove safe, so that the legacy is not lost and interested people can gain from it in the future. We are sure they will take our legacy of more than 300 years in the right direction", said the duo.
We only wish that the rich legacy of their music is passed on to countless more generations in the future!
Bringing you independent, solution-oriented and well-researched stories takes us hundreds of hours each month, and years of skill-training that went behind. If our stories have inspired you or helped you in some way, please consider becoming our Supporter.