It was 2013. I was 20, graduating from St. Xavier's College in Ahmedabad. Between lectures, my friend and I had gone to Bhadra Fort – I went to the Bhadrakali temple while she stayed outside, checking out earrings at stalls in the Bhadra market.
When I came back, I saw her trying hard to get herself out of a man's hold. He was a hawker in the Bhadra market. He held her by the wrist, touched inappropriately and kept saying lewd things. When I tried to get my friend out of his hold, he held me too and repeated the same. I slapped him and moved back (must have been a funny scene because he was huge and I am 5'3). Bystanders watched and no one intervened to help.

Why did he do this? Because my friend refused to buy earrings she had checked out at his stall because the price he quoted was too high.
A day later, another follow-up story was published in Ahmedabad Mirror with letters/emails that several women sent Ahmedabad Mirror office sharing similar experiences with the hawkers in that area. One of them said how she avoided going to shop from the area without a male companion.
I threatened him to call the police and actually went ahead to dial 100. Only to get a 'busy' message with every dial. Humiliated, we left the place. But that evening, I called a journalist from Ahmedabad Mirror asking her to guide me with filing a police complaint. My complaint wasn't lodged the first time I went by myself. Next day, she accompanied me and that seemed to work. I hadn't told my parents but they got to know. The next day, this was a front-page story in Ahmedabad Mirror. I remember hiding the newspapers before leaving for college, assuming no one would tell them. But of course they were told, and to my surprise, they were proud of me!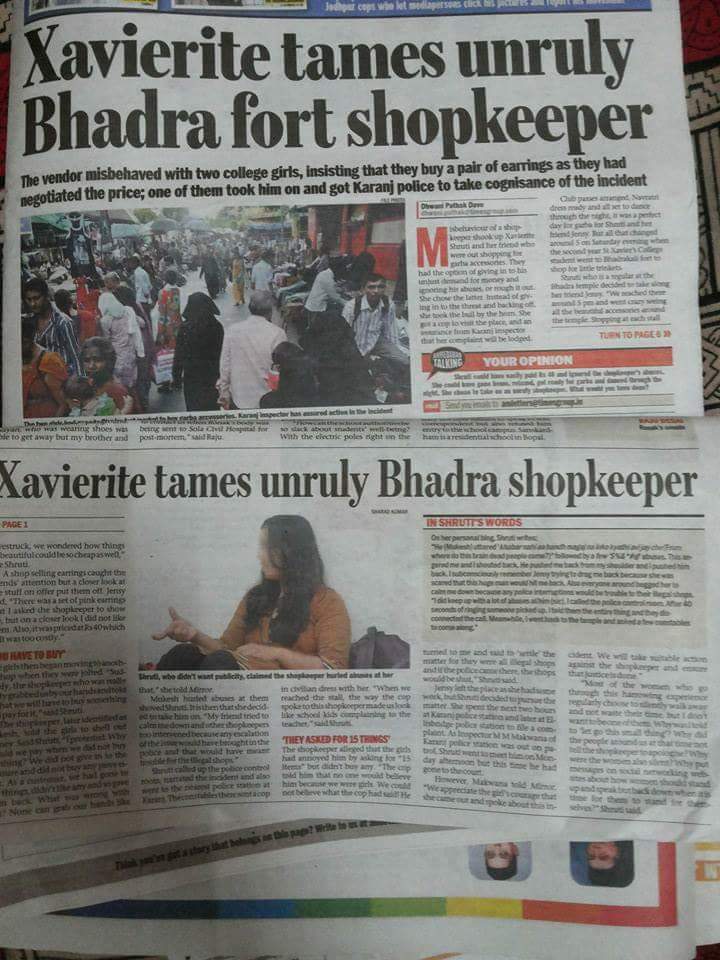 6 years later, I got the first notice for hearing at a house where we no longer live in. In the last 6 years, I have switched 2 jobs, started my company and moved 3 cities setting up offices. My parents have moved to another city because of my father's job.
After missing 2 notices because it was delivered at an address where no one lived anymore, I was informed by a phone call for the third hearing. This was April of 2019 if my memory serves me right. I was asked to appear at Ghee Kanta court in Ahmedabad in the next two days. I had moved to Goa by now.
For every hearing, I was expected to travel to Ahmedabad from my city of residence at my expense on working days, spending working hours (10 am to 6 pm, whenever you get lucky to get the case on the table). There have been 8 hearings so far, every time we were given a new date. Every hearing, I was expected to face the accused.
Fed up, I decided to close/settle the case yesterday. I confronted the perpetually unapologetic man again. My father who ceaselessly helped me through this ordeal asked me to "be nice" because any show of frustration could irk the judge or hint the accused that the trial was causing me trouble. Hinting the accused = accused asking for money to settle the case. It was heart-wrenching to see my father being "nice" and cordial with the accused and his lawyer, to make sure they do not challenge my withdrawal/settlement if we do not pay them up.
Despite the judge insisting that the crime was unpardonable and I should pursue, I had to withdraw it/tell that it is settled, because it didn't look worth all the effort it takes anymore. I recall when the first call I received about the hearing after 6 years, I didn't even remember the name of the accused. It will forever be etched in my memory how the accused had the balls to look me right in the eyes and tell me multiple times "kaik jarur hoye toh dukaan par aavjo" (if you need anything, come to the shop) after the last hearing was closed.
Why Did I Settle The Case?
'Due process' is cumbersome and very expensive. Travel, lawyer fees, accommodation…No matter which part of the world you are in, you have to appear for the hearing, lest you want an arrest warrant on your name. Every hearing is next hearing, sometimes in a span on 2 days, somedays, months.
Every hearing is one full day wasted. A 10 am hearing could be called out at 4 pm if you are lucky, else it is moved to the next day. What do you do all this time? Sit. Phones aren't allowed, so you can't even do as little as replying to emails. It's full workday gone.
It's a full workday gone of the victim as well as the friend/relative accompanying. My father traveled all the way from Bharuch to Ahmedabad, taking leaves, to help me out of this. And trial courts are not a very pleasant place to be at. It stinks, benches hurt and hardly have a working fan also. Toilets – you can't even pass through one, let alone use them.
Lawyers aren't exactly the most amicable people to network with. One of them asked us for money to simply guide the direction where Court No. 5 was in the building.
We were told by the government lawyer that there is no procedure to 'withdraw' a case. One can only settle.
Trials are very humiliating. I was reduced to "the annoying woman who bargains for price and files complaint when her ego gets hurt" by the opposing lawyer.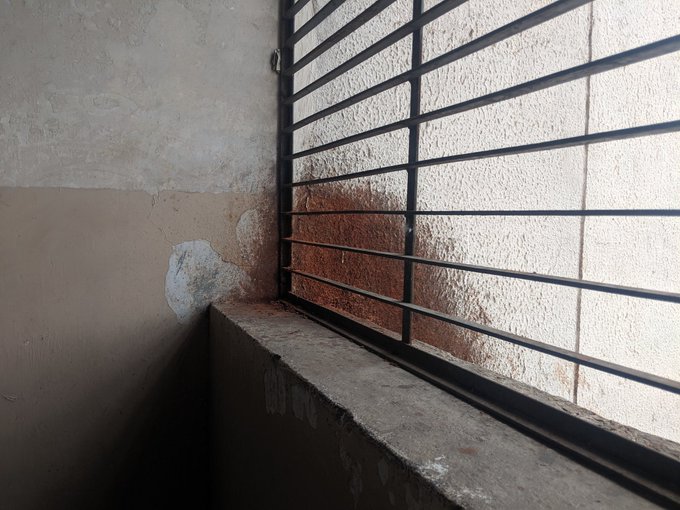 My discomfort 6 years back that I don't even remember anymore didn't look worth all of this. It's the worst thing I have told to myself to convince myself, I know.
Why Am I Sharing This?
To tell you how courageous those women are who pursue cases and see them through. It is not a matter of months or a couple of years. It's YEARS. I couldn't see it through, couldn't keep canceling important work meetings, travel multiple times, and spend all day in trial courts.
Next time you invalidate someone's story because she didn't file a case but only complained on social media, remember this ordeal. It's easier tweeted than done.
This is to not discourage anyone from pursuing cases against the wrong but to bring some light on what it takes if you do decide to pursue a case.
Can Something Be Done About This?
I am super under-qualified to be speaking on this, but a few of these arrangements could have helped me pursue the case:
Faster trials – maximum within 1 year after the complaint was filed. After 6 years, it is unreasonable to expect let alone the victim but even the witnesses to appear before the court for the hearings, irrespective of which city they are in, at their cost.
Provision to participate in hearings online – A computer, webcam, speaker and internet. Is this too much to ask for?
Provision to ensure the opposing lawyers do not make a deal among themselves – A lot of them do, coming up with ways to stall the case to continue earning their hourly fees.
Provision to track/retract the complaint online if the victim wants to – Even to withdraw the case, you have to appear before the judge from no matter what part of the world you are in. You are lucky if the judge gets convinced.
This ordeal is not just limited to the case of sexual harassment, but literally everything else. It breaks my heart to read experiences of people with the law on my Twitter thread, and it breaks my heart to realize I myself cannot do anything about it.
Bringing you independent, solution-oriented and well-researched stories takes us hundreds of hours each month, and years of skill-training that went behind. If our stories have inspired you or helped you in some way, please consider becoming our Supporter.