Remember the good old Bollywood melas where kids would lose their ways and some would reunite with their fam in a rather dramatic reunion?
In Madhya Pradesh's Bhagoria haat, hearts find their ways with each other and then, they run away – together!
Tinkling sound of women trying new jewelry, thumping dholaks and human laughter screeching MP's scorching heat is the heartwarming audio of the festival by Bhils.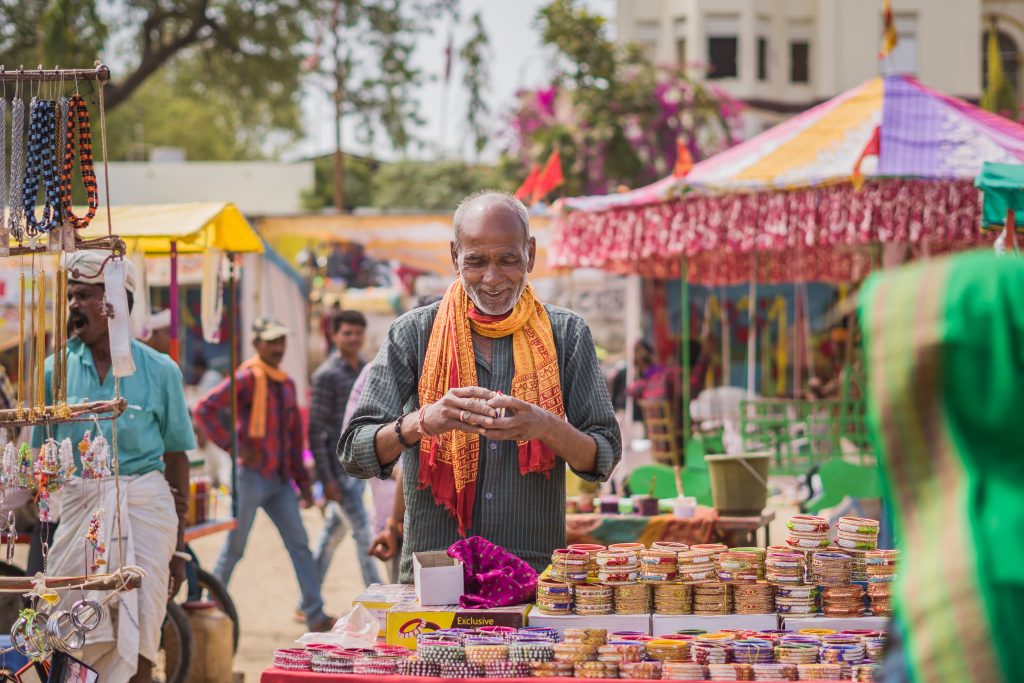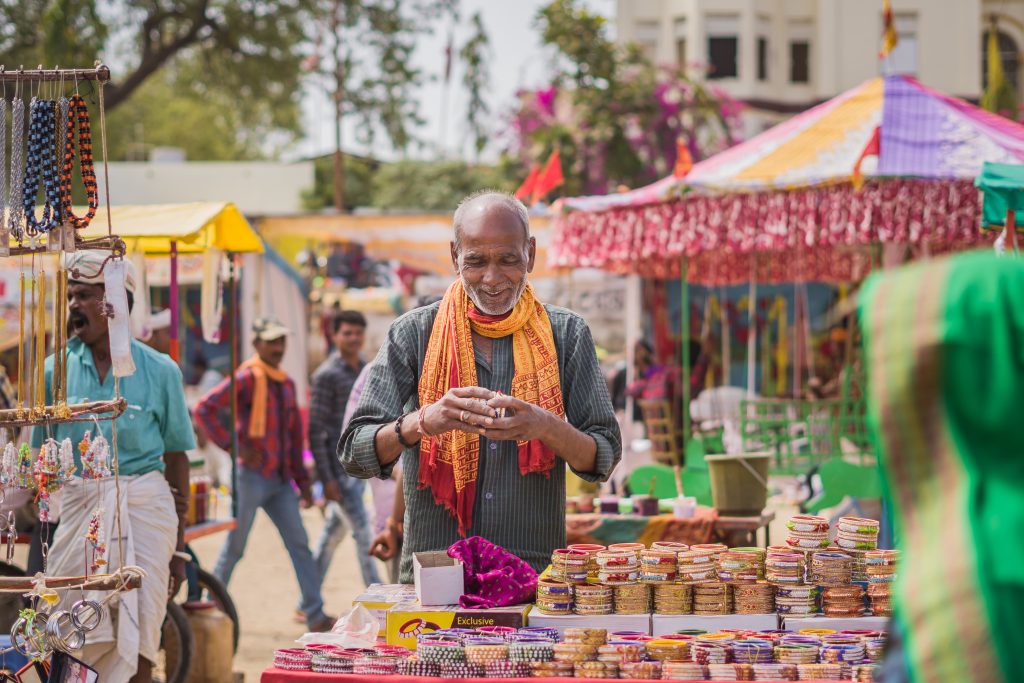 About Bhagoria Mela (Festival)
Celebrated seven days before Holi, Bhagoriya Haat is a festival of the tribals. Known as Aadivaasis, these tribals also celebrate Bhagoria to mark the end of harvesting festival.
It is at this festival of Bhagoria that young men and women express their love to the partner of their choice. If the other person accepts the proposal, the couple, by custom, elopes! Till their parents negotiate and agree to get them married, the couple stays in the hiding.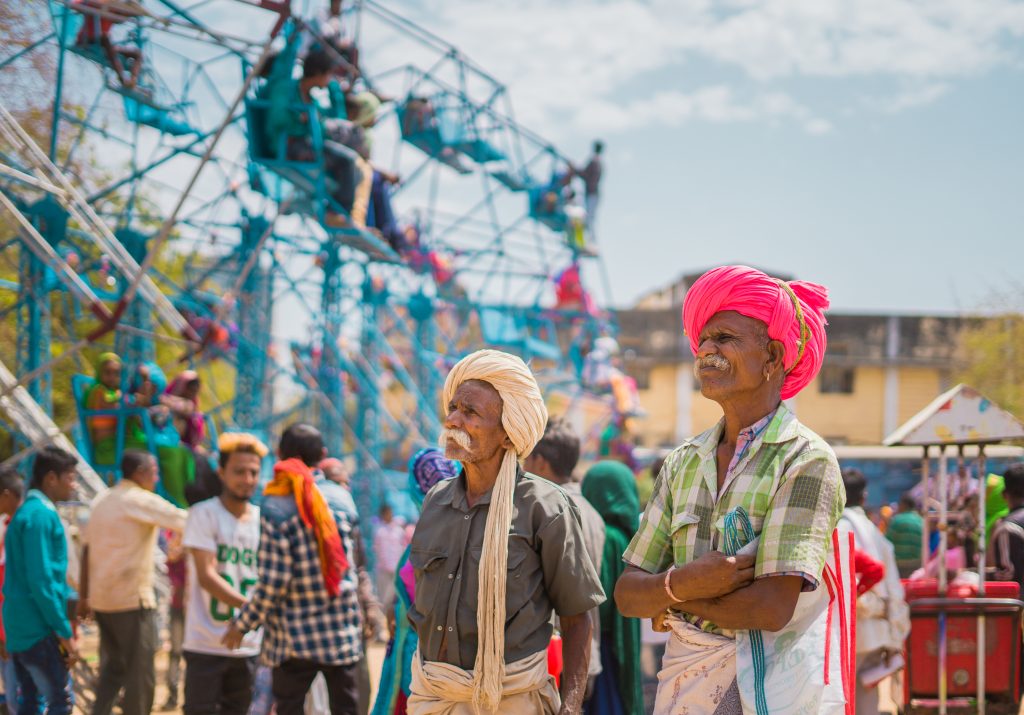 The Legend of Bhagoria Festival
Bhagoria has three interesting stories behind it.
The 'bhag' in Bhagoria refers to running away.
Another story has it that the first hero and heroine of this festival were Bhav and Gauri. They are no one else but Lord Shiva and Parvati. Hence the name Bhagoria.
The third story suggests that King Bhagore conquered this area. It is said that he allowed his army to elope with the girl of their choice, at the haat. Since then, the tradition continues to be followed in some way every year.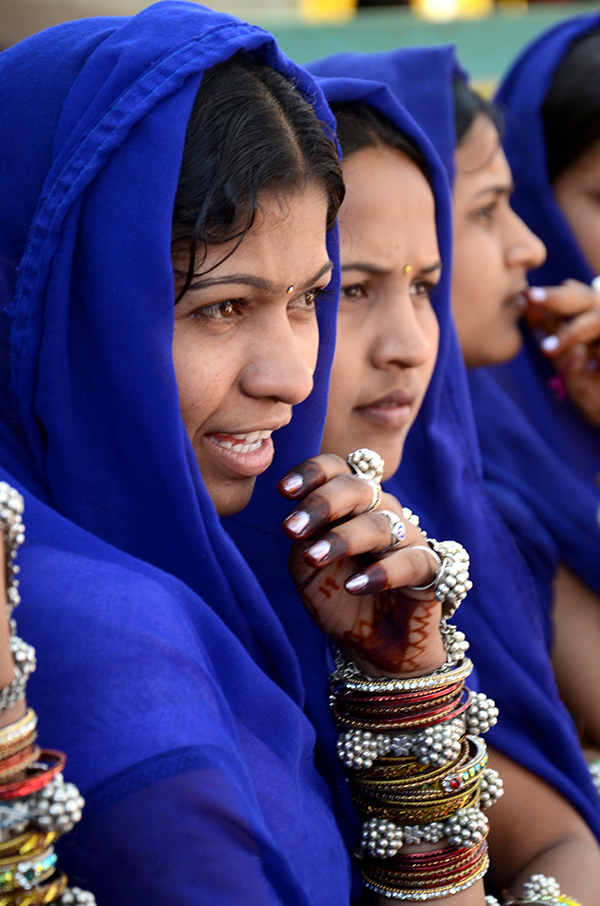 Of choices And Consent
While the children rush around squeaking with joy, the boys go ahead and put colors on the girls of their choice. The girl then smears gulaal on the boy's face, whom she loves or considers suitable for marriage. If the feeling is mutual then both elope. If not, they will rub off the gulaal and go their own way. Earlier Bhagoria used to be the ground to settle adversaries and feuds. But thankfully now, it has become that festival which celebrates the joyous aspects of life. Even though the weapons don't pave the way to end the quarrels anymore, they still exist. You can see the tribals dancing to the numerous lok-geet which talk about the yesteryear tales of fights.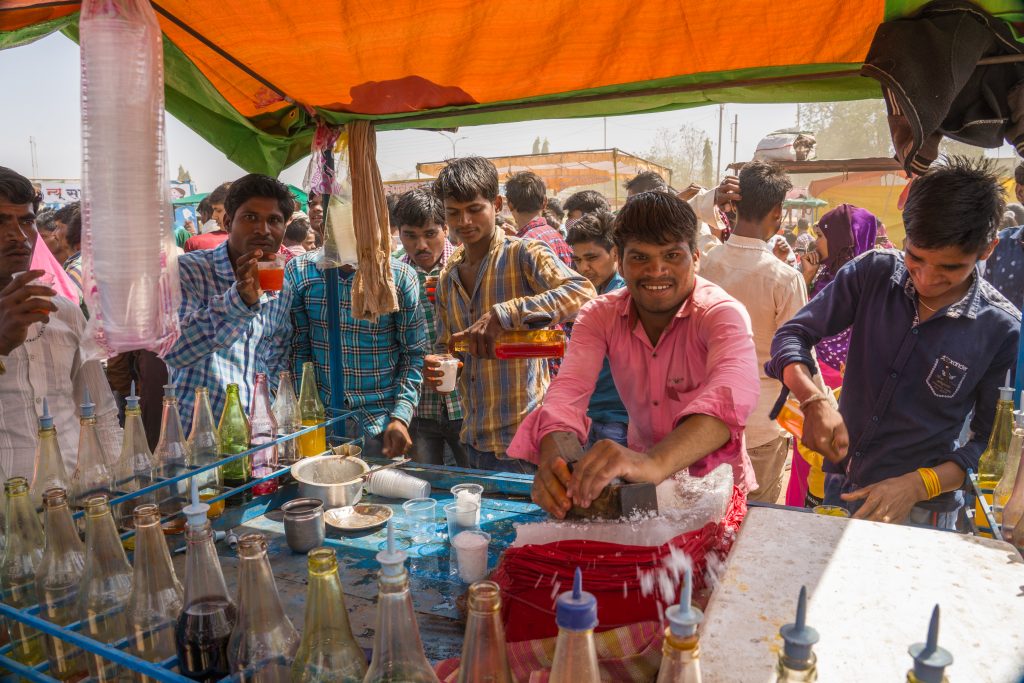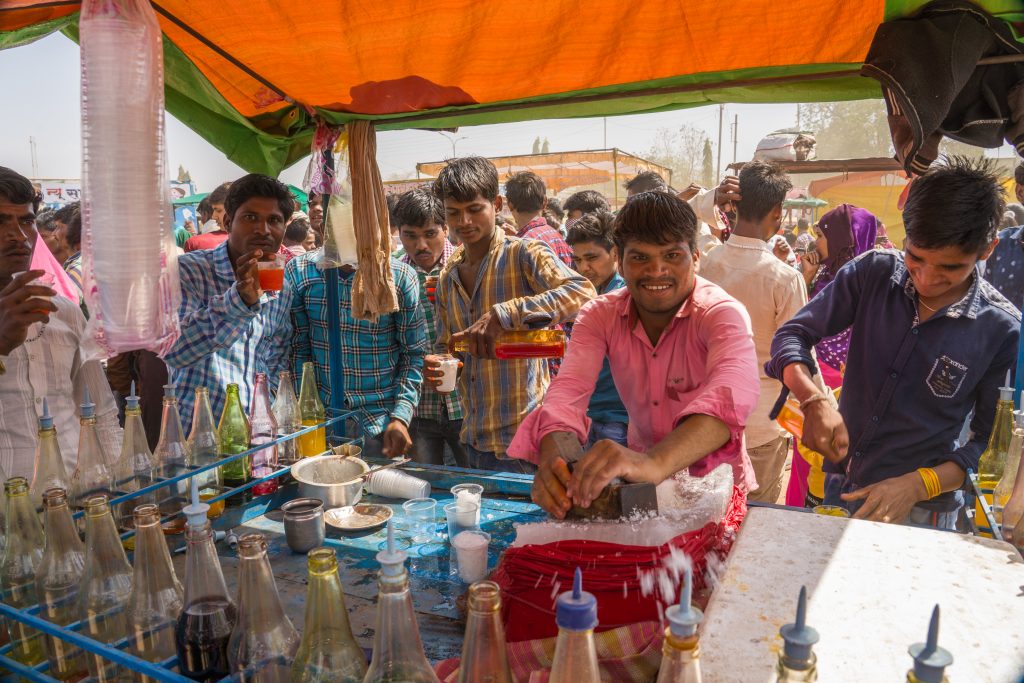 Attending Bhagoria Festival
Bhagoria takes place in the month of February and March in Jhabhua. It goes on for seven days and ends a day before Holi. The easiest way to reach to Jhabhua through Indore via road. There is no train station at Jhabua hence the best option is to go by road from Indore – a three and half hour journey from Indore.
Here, see some nice pictures from this year's Bhagoria Haat!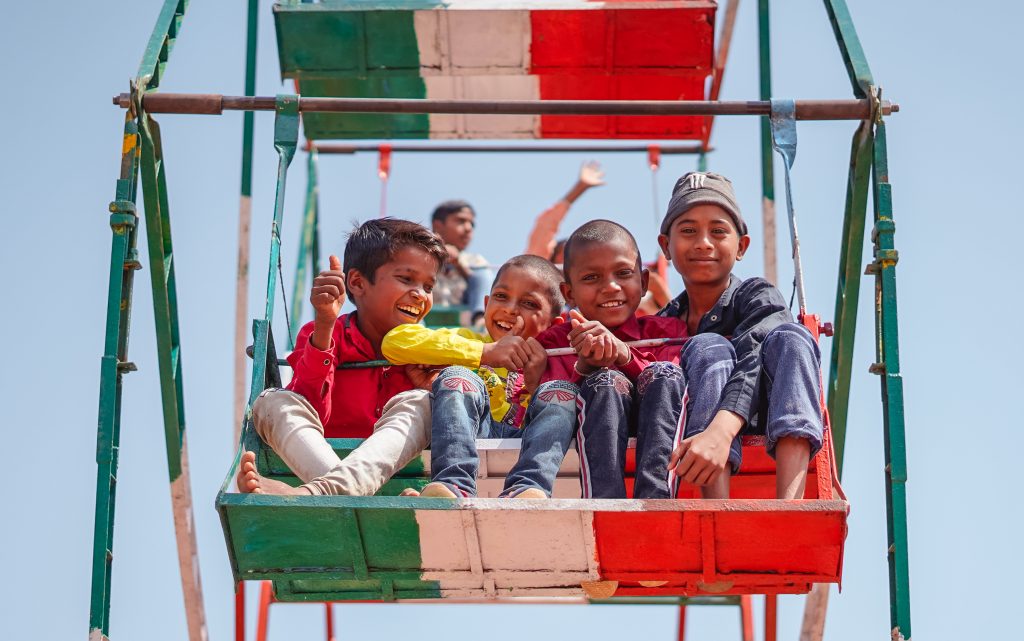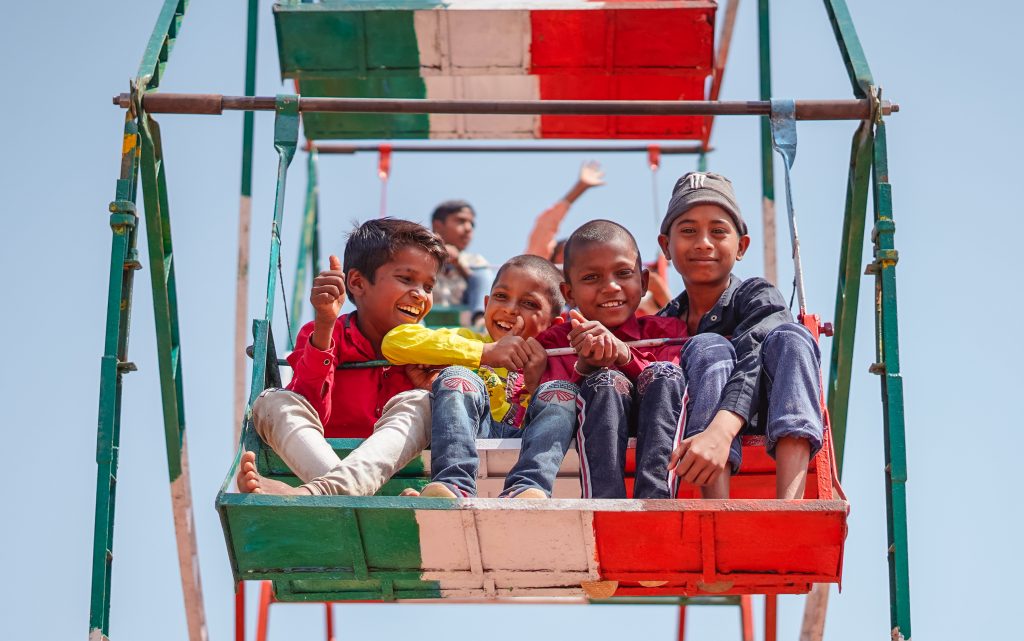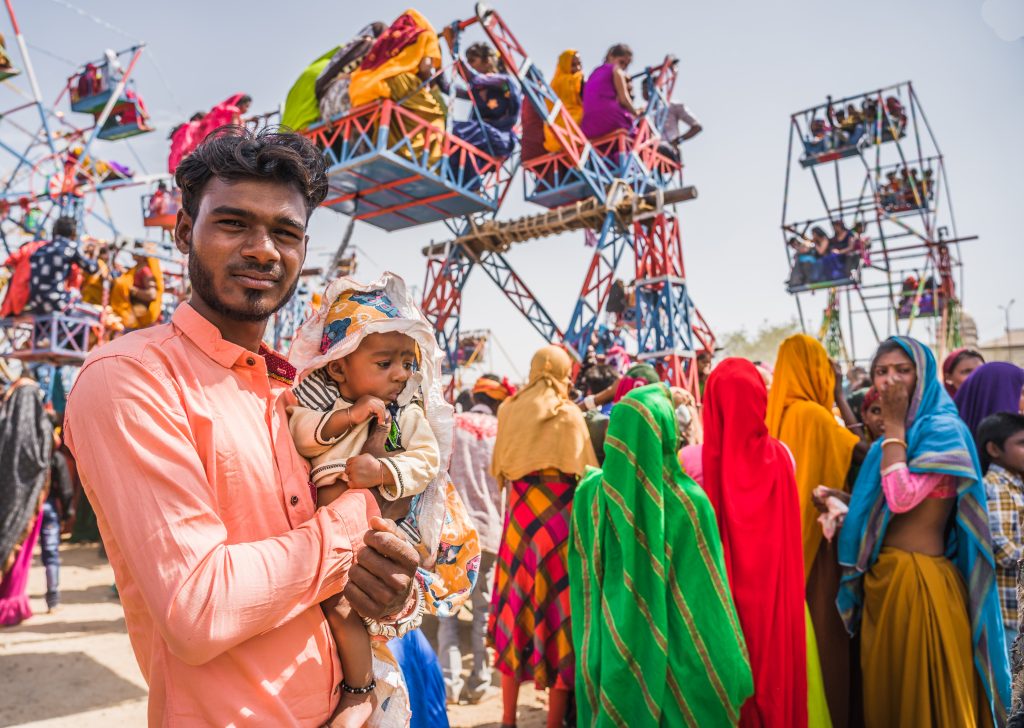 Bringing you independent, solution-oriented and well-researched stories takes us hundreds of hours each month, and years of skill-training that went behind. If our stories have inspired you or helped you in some way, please consider becoming our Supporter.