Author's note: Look at the picture above and have a good laugh because neeche wala content bohot heavy hai. 
"A dozen Gir lions dead", "Man abducted his wife and masterminds her gang rape", "3 policeman murdered in cold blood in J&K", "Father raped girl for four years", "STD V girl raped by principal and teacher is three weeks pregnant". Every day, we are served such headlines by newspapers and news bulletins, making us believe that this world is a bad place to live in. But let me tell you the truth- today, we are living through one of the most peaceful times in human history.
According to the latest Global Peace Index, published by the Institute for Economics and Peace (IEP), the world is getting more peaceful.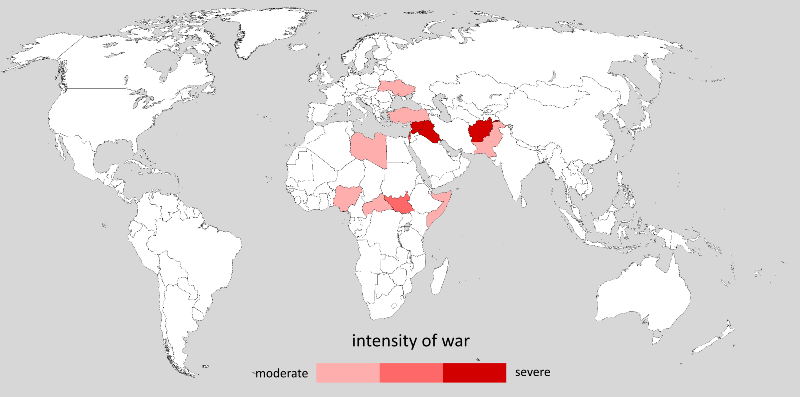 News is about things that happen and not about things that don't happen.
Reporters don't stand and tell that this is a peaceful place or something bad has not happened here. However, according to Harvard psychologist Steven Pinker, most of the people are far from reality and if we look at the statistics of death caused by war in primitive societies and death caused by war in present civilized world, we can see a decline in violence.
Even though war broke out in Syria, many people die in the Middle East countries and people are losing their lives in Kashmir, according to reports, overall level of deaths is still far below than that from 1960 to 1980. Back then, the world was a far more dangerous place.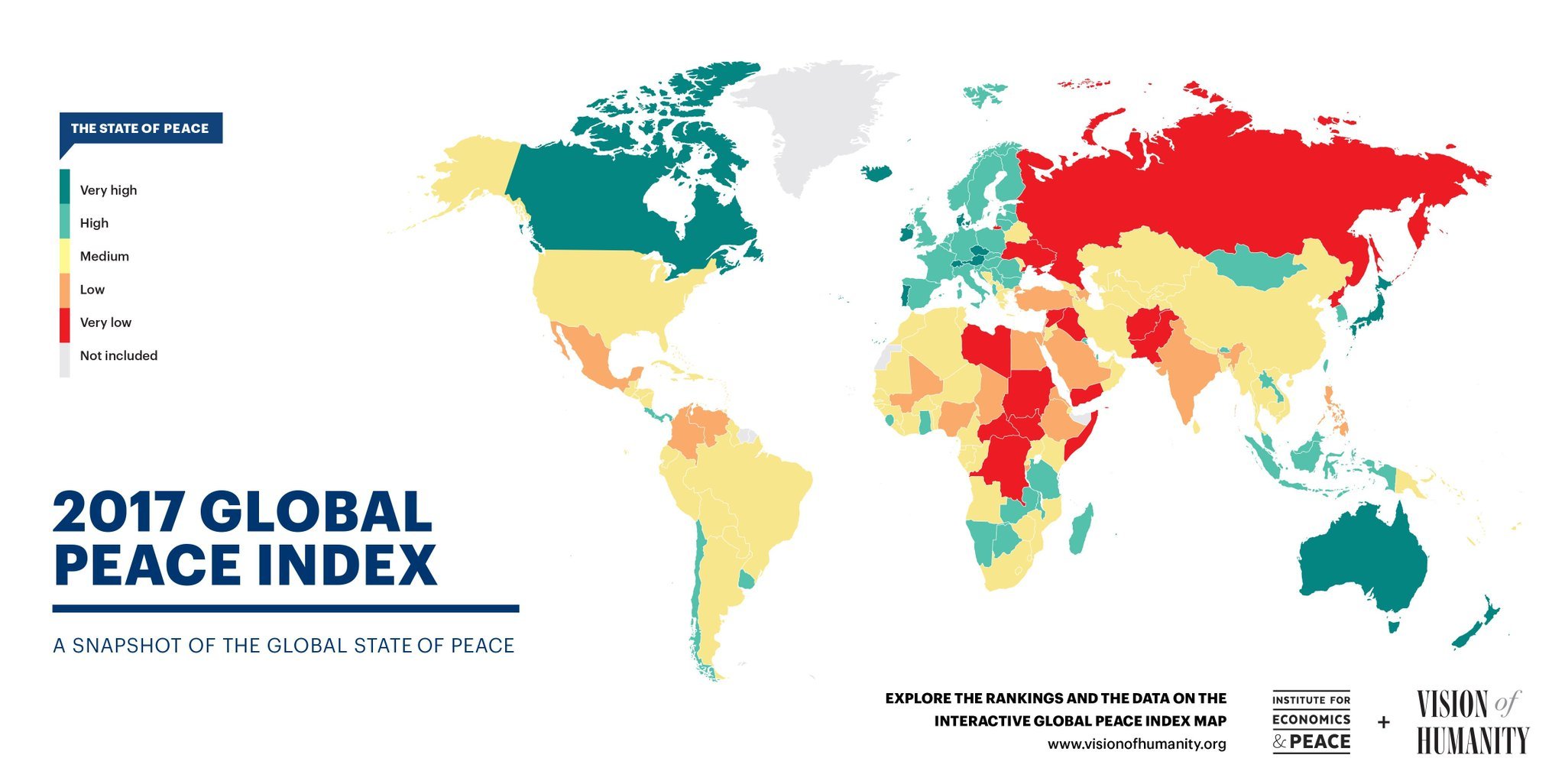 In the last five years, the rate of death in Syrian warfare has drifted up and homicide has increased but the figures are at a fraction of what they were in the 60s and 70s and 80s. Statistically, a human being today is less likely to die as a result of violence, whether war or crime, than at any other time during the course of human history.
Over the past couple of years, 93 countries have seen an improvement in peacefulness. Wars have become less frequent and intense, nations have become more stable, world economics more prosperous, crime and violence less common. If you choose the most violent parts of the world at any given time, they are going to be pretty violent but if you count the number of parts of the world that are violent versus those that aren't, then you see that the world is becoming more peaceful.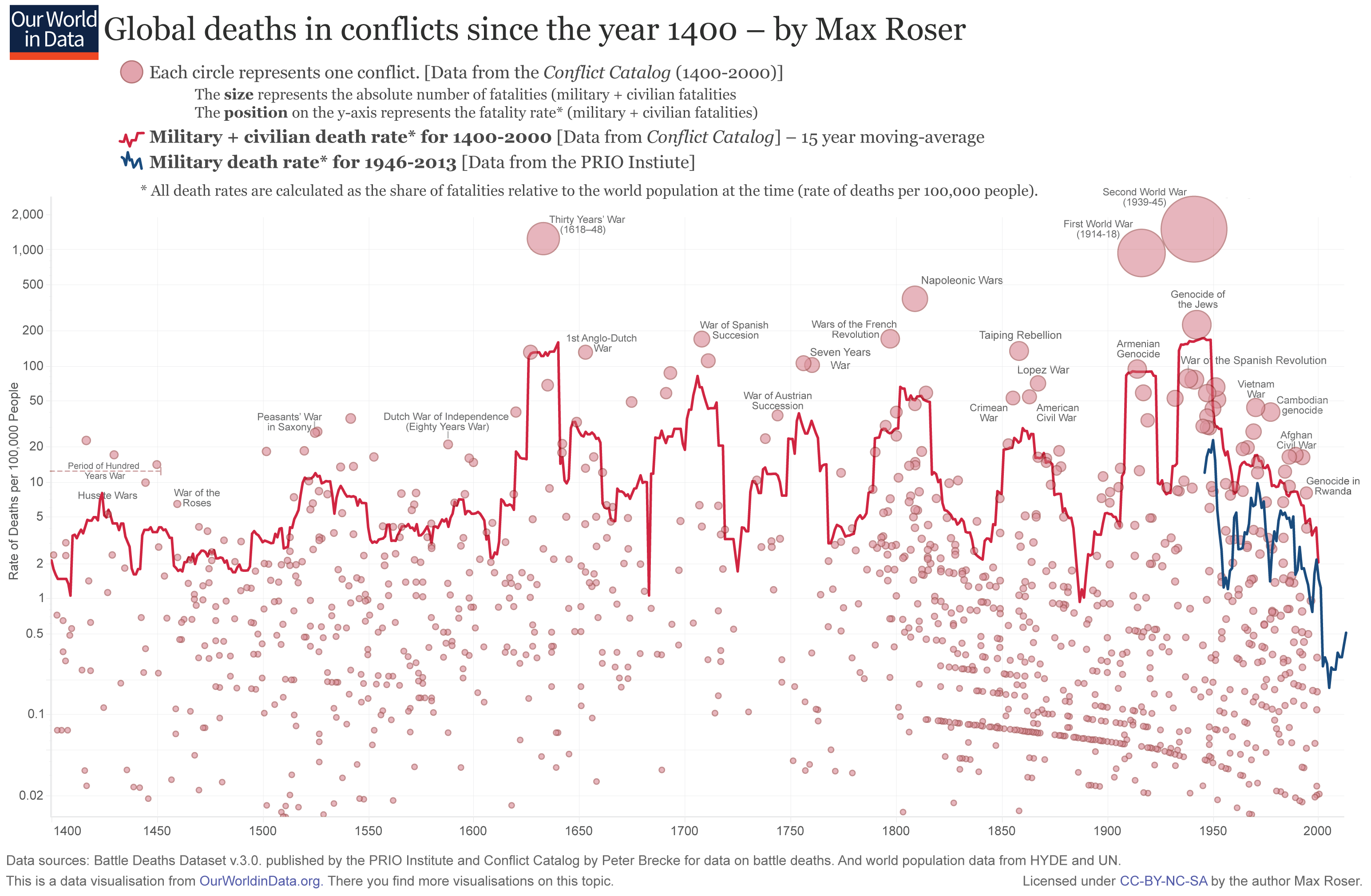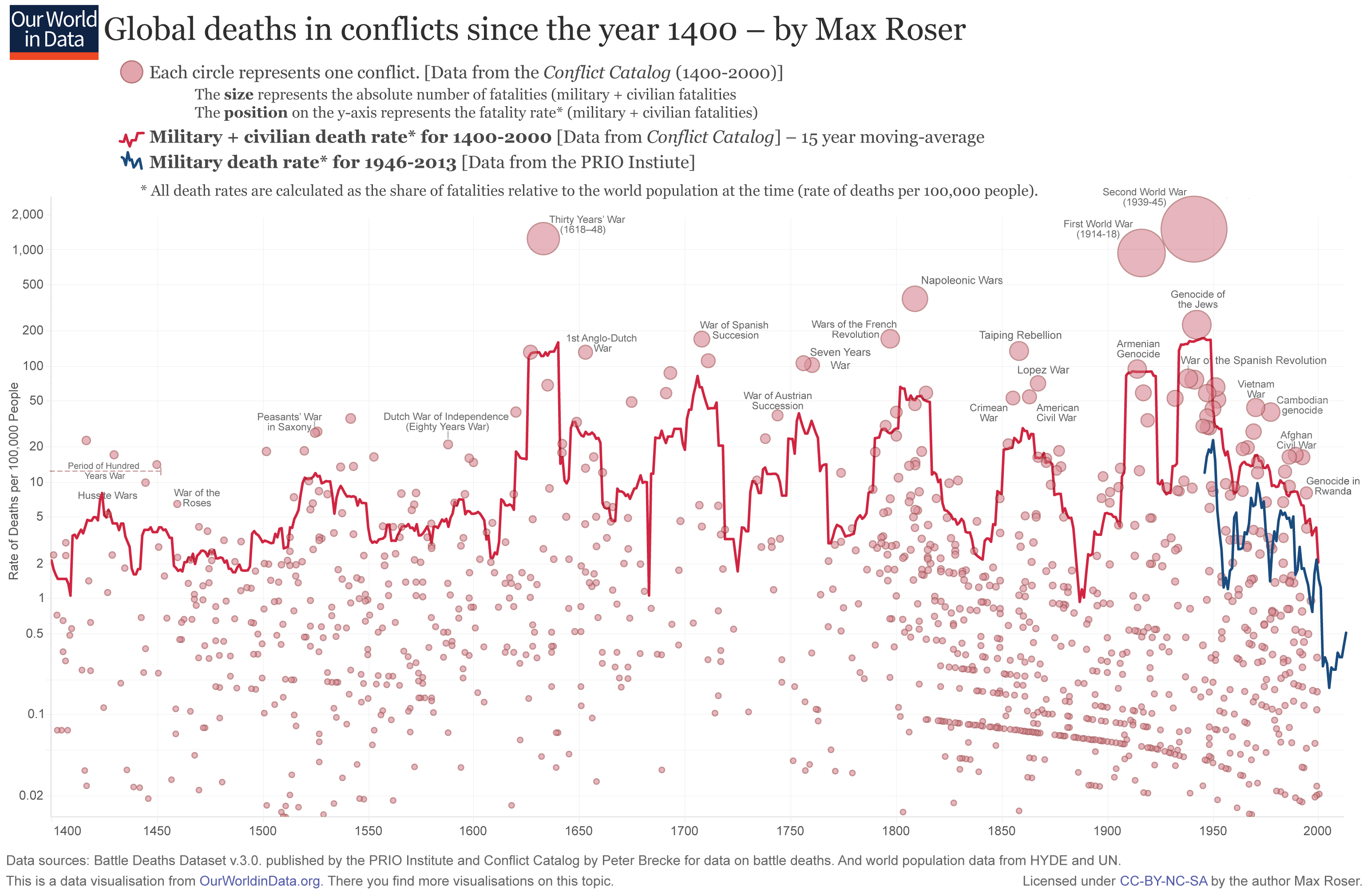 The above chart from Oxford's Max Roser shows the global death rate from war over the past 600-plus years and shows how we all are at a better place. The red line shows the worldwide rate of war deaths per 100,000 people. Each dot shows an individual war or killing episode where a few people died. The larger dots show deaths of large number of people. However, the blue line shows combatant casualties only (based on a different data set). The red line stops at the year 2000 and according to data, battle deaths appear to drop to close to zero per 100,000 people.
"Violence exists. It hasn't gone down to zero But past decades were far more violent," says Pinker.
"What you have to do, of course, is count the number of wars, count the number of people killed in war, plot the trend over time. That's how you get a picture of whether the world has become more, or less, violent. It's the only way to get such a picture," he explains in his updated findings in the light of violence.
Even though there has been an uptick in the civil war of Syria, doubling from 0.5 per 100,000 to 1. But 1 can't be compared to 15 or 300. The places that aren't blowing up will never be in the news. 
"If you get your view of the world from the news, you're always going to think that we're living in violent times. Because if anything blows up, it instantly gets beamed across the globe. As long as violence hasn't gone down to zero, there will always be enough incidents to fill the news," explains Pinker.
If you look at the reports and statistics, you will find that our generation is the one who is living in the most peaceful times. Even though we wake up to violence and experience the most sad things that could happen to humankind, we must count our blessings that we are improving. We are moving to a better place, a better world.
With inputs from research by Harvard psychologist Steven Pinker.
Bringing you independent, solution-oriented and well-researched stories takes us hundreds of hours each month, and years of skill-training that went behind. If our stories have inspired you or helped you in some way, please consider becoming our Supporter.